Changing How We Re-Skill in the Age of Automation
Changing How We Re-Skill in the Age of Automation
Faced with the rapid pace of technology changes, organizations have to plan for continuous re-skilling of their tech workforces.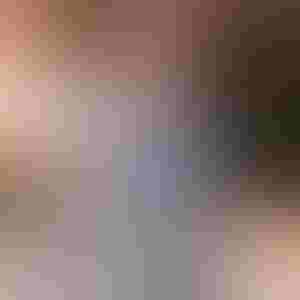 Over the past few years, as artificial intelligence, automation, and other advanced technologies have emerged as the next wave of disruption to confront the IT industry, two realities have become crystal clear.
First, each generation of IT workers has been impacted differently. Many younger workers fresh out of engineering schools aren't equipped with the skills needed to work on client projects. Lack of collaboration between industry and academia, and the fact that educational systems are still designed around assessments, rather than demonstrating real-world problem solving, are both factors. Yet these younger workers are also flexible and capable of learning new ideas fast. Older workers, meanwhile, usually struggle to adapt and change. They have more experience and a good business sense, but may be less malleable than their younger counterparts. They may be specialized in certain skills, but now need to become multidisciplinary.
The second reality is that the old ways of re-skilling employees are no longer viable. In this era of human-digital cooperative work, workers need to refresh their skills continuously. In high school chemistry, we study the half-life of elements -- e.g. the half-life of radium is around 1,600 years, and the half-life of atoms stay constant over time. The current era has taught us two lessons - the half-life of knowledge is far less. It is measured in weeks or months, and it is reducing continuously. What we learn today will get outdated faster.
How we realign the role of the human technology worker and create a skill ecosystem that truly takes advantage of human qualities, catering to different age groups and experience levels, is the next big challenge.
New human roles
As automation takes over repetitive, prosaic, and predictive tasks across internal and customer projects, human workers are freed up to focus on more strategic tasks. The World Economic Forum identified "complex problem solving" and "critical thinking" among the top 10 skills needed for 2020 and beyond.
At Mindtree, we recognized a need to groom our people to become successful professionals in the long-term by helping them create and take new roles that will be difficult to automate.
Mindtree has about 16,500 "Mindtree Minds" worldwide. Our culture is very important to us and we believe it differentiates us. Since we make big investments in our people, we would like to retain them in the company as long as we can.
But this comes with challenges. Let's take the case of a talented infrastructure engineer who monitors servers – a role that's being automated. This person is unlikely to have an engineering background to write code. How can you re-skill that Mindtree Mind for success in the age of AI and machine learning?
More iterative re-skilling
Mindtree established a global learning center in Eastern India, in a city called Bhubaneswar, where we encourage about 4,000 engineers each year to learn, preparing them for the skills relevant in the 21st century. We've focused on developing full stack engineers who are proficient in different technology stacks and software development lifecycles, and who can solve complex business problems. But, more important, we convince them about the need to learn continuously, so they can keep pace with evolving technology and stay relevant in our dynamic industry.
One of the solutions we have rolled out is a homegrown digital learning platform, called Yorbit. Yorbit today has more than 1,000 courses covering 500 skills needed for the digital engineer of tomorrow and is being updated continuously. Yorbit facilitates self-paced, any time learning. Employees are being trained for digital technologies such as machine learning, big data, mobile, cloud and new-age engineering methods such as dev ops, agile, and design thinking.
We have also developed a curriculum to identify adjacent skills related to jobs being eliminated. The key is to identify a skill that keeps that employee feeling challenged and brings value to your organization. That infrastructure engineer whose role is obsolete may be best equipped to learn writing scripts as an adjacent skill. It's valuable to us and keeps that person engaged.
Lessons learned
Here are four key lessons from this initiative:
We have adjusted our re-skilling efforts as new roles are being created. As an example, the mainstream adoption of augmented reality and virtual reality has led to creation of roles like avatar designer, and a need to re-skill employees around such roles.

There has been faster than expected demand for full stack professionals, people with expertise in the business, engineering and social aspects of projects. We've had to quickly adjust our re-skilling effort around this demand.

Setting up an infrastructure to re-skill employees is not enough. You also need to continuously have active conversations with employees to make them aware of the need to "catch up" and deal with these waves of change.

People understand that they need to focus on honing skills most closely tied to human judgment and human experience. It's these types of skills that will differentiate them and help them make business-critical decisions.
It has also become more obvious that human capital is irreplaceable. The collective skills and knowledge of human employees will differentiate organizations for the foreseeable future, no matter how humans and machines work together. We're only at the first step of a long, exciting climb, and like other organizations, we'll continue to learn and adjust well into the future.
Rostow Ravanan is the CEO of Mindtree, a global technology services and digital transformation company.
Never Miss a Beat: Get a snapshot of the issues affecting the IT industry straight to your inbox.
You May Also Like
---