CIO Profile: T-Mobile's Cody Sanford
CIO Profile: T-Mobile's Cody Sanford
T-Mobile's CIO and CPO Cody Sanford's biggest recent accomplishment was working on the company's merger with Sprint. Here's more about this tech executive in his own words.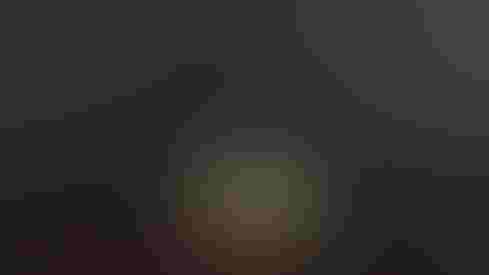 Image: nao5970 - stock.adobe.com
Who is today's CIO? The role has changed over the last few decades as technology has come to the forefront of many organizations, particularly in the wake of digital transformation. Yesterday's CIOs led internal service organizations that provided technology and help desk support to an enterprise's workforce. Today's CIOs do that and much more.
Today's CIOs, in many cases, have taken on a strategic role, too. These executives are now technology advisors to the rest of the C-suite and the organization's board of directors. These executives help set technology strategies and priorities. Today's CIO is more likely to work with customer-facing technology and revenue-driving technology, too.
In the midst of this change, InformationWeek is connecting with some of today's CIOs to get a deeper sense about the projects they are working on, their top strategies right now, plus some details about how they got their starts in the industry.
Leading off, we connected with mobile telecom carrier T-Mobile CIO Cody Sanford. In addition to the title of CIO, Sanford also is an executive vice president and chief product officer for this company, which just completed a giant merger. Here's what he had to say.

Cody Sanford
How long have you been in this role at the company?
I joined T-Mobile in 1999, which at the time was VoiceStream before we were acquired by Deutsche Telekom in 2001. I started in radio network engineering, before moving into retail, and then technology. In 2016 I became CIO, and in April 2020, following the close of the Sprint and T-Mobile merger, I became CIO and Chief Product Officer. 
Describe your strategy.
My job as CIO and CPO is to ensure we can create meaningful customer experience-obsessed products at the speed of our Un-carrier mission. This means infusing a consumer-products mindset and customer-first design philosophy into the IT organization's DNA and digital transformation efforts.
The other key thing I'm focused on is the federation of technology. Software touches almost everything in today's world, which means we want to ensure that every team within T-Mobile, from product to frontline to back office, has access to use the most modern technologies to help them unlock greater benefits for our customers and employees.
First job of your career?
My first "career" job was at a small boutique telecom consulting company called the Walter Group. I worked domestically and internationally to help start new wireless companies and build out wireless networks. My first "job" job was washing dishes at Ollie's Restaurant.
Most important lesson you learned from your mentor/a teacher/a boss? 
A leader's most important job is to listen and use empathy to serve and empower the people who work for them, a lesson learned from many different teachers.
Biggest challenge for IT organizations today?
IT organizations and the tech that they build and support are central to everything that any modern company does, which means they have to innovate at the pace of the company and marketplace, as well as learn and adopt new technologies at traditionally unheard-of speeds. The biggest challenge is balancing how to do both at the same time. 
Big project you are working on?
The T-Mobile/Sprint integration and bringing together the best of these two cultures and technology capabilities to supercharge the Un-carrier. Of course, COVID-19 is top of mind for everyone, and as a CIO, I'm focused on ensuring T-Mobile's employees and customers are able to do all the things they can do in a world where digital experiences are paramount for everybody's safety.
Biggest accomplishment of 2019/2020?
Closing the biggest telecom merger in US history to create the new T-Mobile. 
Best book you recommend?
Favorite book is Anathem or Cryptonomicon. Both are written by Neil Stephenson who is the ultimate futurist. He has a remarkable ability to craft imagery of worlds and futures and realities that don't exist. My favorite business book is called The Goal, which is an old business allegory about the theory of constraints and the most important lessons of getting work done in the most constrained environments.
Piece of advice for beginners or mid-career people in IT?
Never stop learning. Be curious. Don't get comfortable.
Do you know a CIO or other IT leader who we should feature in an InformationWeek profile like this one? Let me know at jessica.davi[email protected] with a subject line "IT Leader Profile".
Never Miss a Beat: Get a snapshot of the issues affecting the IT industry straight to your inbox.
You May Also Like
---