CIOs Cede Digital Transformation Ground To CMOs
CIOs Cede Digital Transformation Ground To CMOs
With a majority of businesses realigning technology and business this year, CIOs must step up and assume an active role, according to Altimeter Group research.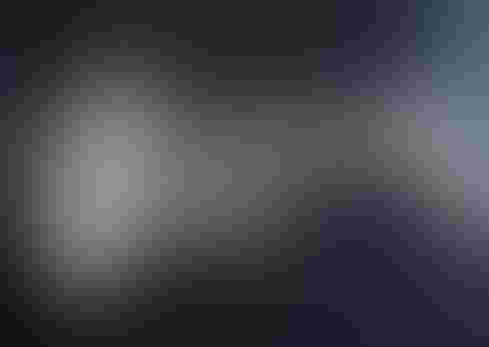 9 Job Hunt Tips For Older IT Pros
9 Job Hunt Tips For Older IT Pros (Click image for larger view and slideshow.)
With a majority of businesses undergoing a digital transformation this year, CIOs need to take a more active role to emerge successful, according to a new report from technology advisory firm Altimeter Group.
Altimeter's "2014 State of Digital Transformation" report defined digital transformation as "the realignment of, or new investment in, technology and business models to more effectively engage digital customers at every touch point in the customer experience lifecycle."
Some 88% of executives and digital strategists indicated that their company is undergoing a formal digital transformation effort this year, according to the report. But only one quarter said they mapped out the digital customer journey and have a clear understanding of new digital touch points.

[Do you deserve a bigger paycheck? Read IT Salary: 10 Ways To Get A Raise.]
"We had learned in other research that businesses small and large tend to suffer from shiny object syndrome, meaning they consider tech first and strategy second," said Brian Solis, principal analyst at Altimeter, in an interview. "We found that people are still investing in technology without looking at it long-term. They all can benefit from learning how digital customers are different, which will inspire and inform them of what their next steps should be."
For businesses undergoing digital transformation, culture is key -- and changing it is the No. 1 challenge (63%), according to the report. "I've heard folks who work in IT say that culture never comes up as a challenge," Solis said. "It always surprises me, because change is so emotional. If you don't know that culture is a problem, then you're not changing at the right level."
Businesses also reported that they struggle with thinking beyond a "campaign mentality" in digital strategy (59%), cooperation between departments and team silos (56%), resources and budget allocation (56%), and understanding behavior or impact of new connected customers (53%).
However, it's not the CIO who's championing these changes, either, the report found. Some 54% named the CMO as the digital transformation leader, followed by the CEO (42%), and finally the CIO/CTO (29%).
This doesn't mean that IT's involvement isn't necessary to the success of digital transformation efforts. But to address the needs and expectations of digital customers better, the CIO and CMO need to work together better, the report said.
Solis pointed to research from Gartner that predicted that CMOs were on pace to outspend CIOs. While it's easy to understand why -- marketing has become more tech-based, and big data has become key to a business's competitive advantage -- it's not necessary, he said. Similarly, it's easy to understand why the CMO may be leading digital transformation at a business, but CIOs shouldn't step back and watch.
"CIOs need to reach out and start to solve these problems. They have roadmaps that look so far out and look to solve so many problems that it's easy to get caught up in that," he said. "CIOs are in control of how this evolves. If they don't take control, decisions will be made with our without them."
Instead, CIOs, CMOs, and CEOs should focus on three main points on their journey to a successful digital transformation, Altimeter advised. First, don't focus solely on the technology. Behavior related to customers, employees, values, or expectations is just as important. Second, focus on employees, who are at the heart of the change. Finally, no matter how digital transformation is pursued, businesses are changing along the way.
"What's important to realize, however, is that investing in new digital technologies, such as social, mobile, big data, cloud, etc., doesn't in of itself equate to 'digital transformation,'" Solis said. "It's about uniting individual technology efforts around a common vision supported by an updated, integrated infrastructure to effectively compete as a unified business in connected markets."
Consumerization means CIOs must grant personal devices access to corporate data and networks. Here's how to avoid loss and corruption. Get the new Mobile Security Action Plan issue of InformationWeek Tech Digest today (free registration required).
Never Miss a Beat: Get a snapshot of the issues affecting the IT industry straight to your inbox.
You May Also Like
---