CIOs Prep for 2021 Post-Pandemic Opportunity
CIOs Prep for 2021 Post-Pandemic Opportunity
Gartner's CIO Agenda survey reveals that top CIOs are capitalizing on renewed interest by corporate boards in digital business and technologies for improving customer experience.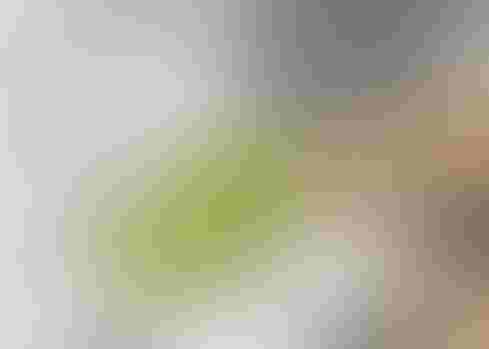 Image: momius - stock.adobe.com
Enterprise organizations pushed the gas pedal to the floor on a number of projects during 2020 as they responded to a pandemic, a disrupted economy, and government shutdowns of many businesses. As organizations are adjusting to a new normal where uncertainty remains high and buying patterns have been turned upside down, Gartner is warning CIOs that now is not the time to slow down.
That's because now is a time of opportunity, too.
"There's an urgency to move faster and build upon successes they might have been having before," Gartner chief of research and distinguished research VP Chris Howard told InformationWeek in an interview ahead of the organization's Gartner IT Symposium/Xpo 2020 October 19 to October 22. "But also, the urgency comes from a sense that there's not an infinite window."
The 2021 Gartner CIO Agenda survey of nearly 1,877 CIOs in 74 countries revealed that the top performing enterprises are prioritizing digital innovation during the pandemic to capitalize on the opportunities presented.
Read more on IT strategy here:
Analytics Salaries Steady Amid COVID Crisis
Data Science: How the Pandemic Has Affected 10 Popular Jobs
How Analytics Helped Accenture's Pandemic Plans
The State of Chatbots: Pandemic Edition
Gartner identified four ways that CIOs can best seize this moment -- a time when the board of directors is open and receptive to investing in accelerated digital transformation and other technology initiatives.
First, CIOs must focus on the increasingly digital interactions expected by customers. That's what the top performing enterprises are doing now according to the survey. Examples of this include the use of digital channels to reach customers and achieve citizen engagement and an accelerated rate of introduction of new digital products and services.
Howard recommends that CIOs prioritize any opportunity that has to do with improving customer engagement, customer analytics and customer experience.
Second, when asked to characterize changes replated to enterprise IT leadership trends as a result of the pandemic, roughly 70% of CIOs said they have deepened their knowledge of specific business processes. About the same percentage also did more to measure and articulate the value of IT to the business.
Third, the survey found that CIOs can accelerate their digital initiatives by seeking out and eliminating drags such as detrimental supplier performance. Here's where automation technologies can be put to work, according to Howard. Organizations can reduce friction by automating wherever possible and redesigning processes, he said.
Fourth, the survey found that redirecting resources was an effective tactic for IT leaders during these pandemic times. Survey respondents projected a 2% IT budget increase for 2021 on average, down slightly from the 2.8% in the 2020 survey. Some organizations may be reallocating funds from marketing or HR to spend on technology initiatives, Howard said.
"A big part of this is trying to understand how consumer behavior has changed as a result of the pandemic and whether you were scaled to actually deliver what they needed," he said. Some companies have shifted their resources to better fit the new reality. For instance, Howard said, Walmart has converted some of their physical stores into localized distribution centers because demand placed such stress on their traditional distribution centers.
"They are actually repurposing the real estate to fulfill the needs of local distribution," he said. "You see some shifting of the physical business model or operating model to adapt to the consumer needs."
Organizations are leveraging investments in machine learning and artificial intelligence to help understand these shifts in consumer demand.
"Some of it is becoming more permanent probably than we had expected," Howard said.
Never Miss a Beat: Get a snapshot of the issues affecting the IT industry straight to your inbox.
You May Also Like
---