Coffee Shops' WiFi Ranked
Coffee Shops' WiFi Ranked
Starbucks ranks first in WiFi speed, but nobody is offering really fast connections, a new study says.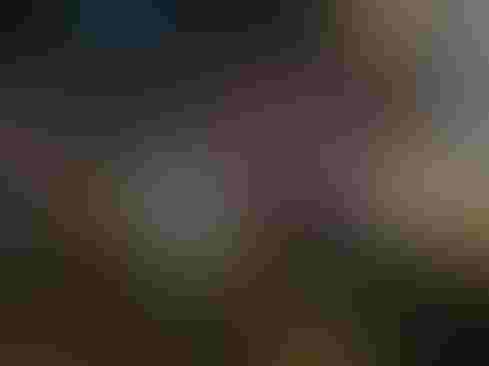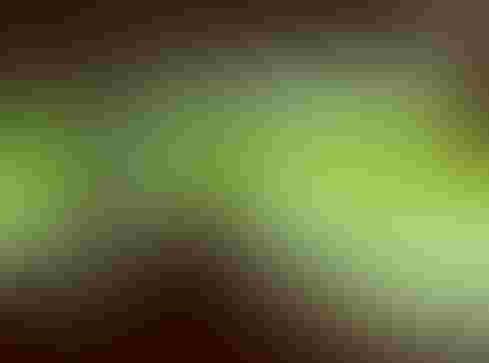 Tech In Far-Flung Settings
Tech In Far-Flung Settings (Click image for larger view and slideshow.)
Mobile professionals often factor WiFi availability into their travel plans. Free WiFi trumps for-pay WiFi, but fast WiFi is best. Wefi, an analytics company, recently ranked the WiFi speeds of coffee shops around the country, including mainstays such as Dunkin' Donuts, Panera, Starbucks, and Tully's, to show which ones offer the fastest average download speeds for Web surfers. Wefi also revealed just where coffee shop surfers are surfing.
Starbucks leads the other coffee chains in terms of overall speed. Wefi's data shows Starbucks' average download speed rates 0.18 Mbps. Tully's followed, with 0.15 Mbps, and Dunkin' Donuts ranked third, with 0.13 Mbps. Google provides the WiFi service at most Starbucks locations, though some stores still rely on AT&T. Wefi didn't specify whether it tested both Google- and AT&T-backed Starbucks stores or only those with Google. Either way, the Seattle-based chain edged out the others.
For comparison's sake, I tested the WiFi at my local Starbucks. It provided a ping time of 112 ms, with the max download and upload speeds rating 1.25 Mbps and 0.45 Mbps, respectively. Wefi's results are based on average speeds, not peak speeds.
[LinkedIn is a great resource, but you need to use it right. Read Stop Doing This On LinkedIn Now.]
Starbucks may provide the fastest average speeds, but Dunkin' Donuts' customers do a lot more Web surfing. On average, Dunkin' Donuts surfers consumed 47.45 MB of data per session. Tully's ranked second, with 27.75 MB, and Starbucks ranked third, with 24.26 MB. The most-browsed sites are, unsurprisingly, Facebook, YouTube, and Twitter -- not exactly corporate VPNs. Further, Google's Chrome browser was by far the most-used application, rating 18 minutes of up time per device. Facebook followed, with 16.8 minutes, and YouTube ranked third with 14.8 minutes.
The data suggests that most of the people surfing the Web at their local coffee shop are using smartphones or tablets rather than laptops. Google's Chrome browser is the default browser on many Android smartphones. With Android's dominant market position, it's no revelation the Chrome is the most-used mobile app at coffee shops.
"Coffee -- and by extension, coffee shops -- are increasingly seen as an indispensable part of Americans' morning ritual," said Zur Feldman, Chairman and CEO of Wefi. "With many franchisees looking to provide additional services and grow their businesses, the availability of a fast, reliable WiFi offering has become an important consideration."
Sure, users want fast and reliable WiFi, but let's be frank: These WiFi speeds stink. Another way to look at Starbucks' 0.18 Mbps speed ranking is 180 Kbps. That doesn't even qualify as broadband. Today's LTE 4G networks often deliver average speeds between 7 and 20 Mbps -- that's as much as 100 times faster than Starbucks' WiFi. Further, Starbucks and other coffee shops often have a dozen or more people connecting to their networks, which reduces bandwidth for each individual user. (Granted, access to LTE often costs a pretty penny, and 4G is also susceptible to congestion.)
Quite honestly, the coffee shops Wefi rated can do a lot better, especially if they want to attract money-spending mobile professionals. Busy employees don't want to download huge PowerPoint files over a WiFi network that doesn't even rank as broadband. It would be great for Wefi to rank average WiFi speeds at large hotel chains, especially those that offer it for free.
What do you think? Are these speeds good enough? Do the results mesh with your experience?
The Internet of Things demands reliable connectivity, but standards remain up in the air. Here's how to kick your IoT strategy into high gear. Get the new IoT Goes Mobile issue of InformationWeek Tech Digest today. (Free registration required.)
Never Miss a Beat: Get a snapshot of the issues affecting the IT industry straight to your inbox.
You May Also Like
---