Creating a High-Performance IT Culture
Creating a High-Performance IT Culture
When work fails to get done, leaders are quick to point to technology issues. But the issues may be the result of something else -- a culture gap.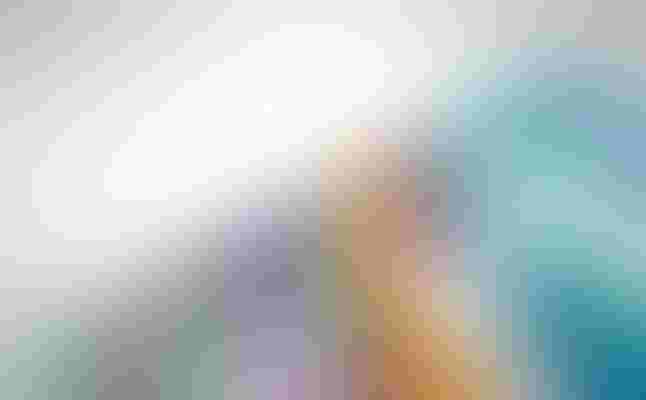 Brain light via Alamy Stock
As organizations continue to focus on critical, digital initiatives to accelerate business growth, leaders lean heavily on IT teams. Yet, many organizations recognize that the way IT teams get work done can be unproductive and fall short of fast-paced expectations.
This often leads to the conclusion that there is a technology gap that is preventing employees from working effectively. But, with only 23% of employees strongly agreeing that they trust leadership at their organization and 52% of employees experiencing burnout, what is perceived as a technology gap may very well be a gap in culture. Now is the time for leaders to assess the root cause of these symptoms and create a powerful performance culture.
Creating a Performance Culture
While many organizations have declared a vision of their culture, the working culture is defined by the everyday actions, processes, and behaviors that are encouraged and reinforced. A performance culture is the culture surrounding where the work gets done -- the projects, processes, systems, inputs, and outputs. Do employees know how they contribute and what they get out of their organization's culture? Are teams siloed or collaborative? Are leaders and managers active, visible, and engaged in the daily work culture?
When a culture gap exists, leaders often report symptoms of:
Teams acting as order-takers versus partners

Teams paralyzed by planning

Lack of transparency on vital information

Teams are siloed and lack collaboration

Lack of ownership and accountability
How many of these sounds familiar for your organization? These are all barriers to work getting done. With 52% of employees experiencing burnout, a powerful performance culture is more important than ever. Yet, a culture mindset doesn't always fit into how businesses view IT. IT centers are often viewed as cost-centers and order-takers. Therein lies the problem.
IT and technical work environments are made up of unique and diverse individuals. When people feel strongly connected to their organization, they are 75 times more likely to be fully engaged at work, producing better work all together.
How to Increase IT Performance
We must shift the way we view and connect with IT teams. IT teams are made up of people, often working together on solutions driven by human needs. IT employees -- like all employees -- need the human connection and supporting culture to be empowered to do their jobs. To enact change, leaders first need to identify the current work culture and where there are opportunities to implement a performance culture. Shifting behaviors of team members can be challenging and leaders play a critical role in its success.
Once the gaps are identified, tools and resources must be provided across all levels of the organization, with leaders and managers continuously reinforcing new behaviors and actively showing support for the new culture. With regular change meetings for team members to attend and safely vocalize any concerns or challenges, organizations create the opportunity for transparent communication, collaboration across teams, and the break-down of existing barriers.
As teams undergo a culture shift, it's important to reinforce the behaviors that support the new culture. For instance, when projects go awry and a last-minute fix is instilled, that person who saved the day often is credited and recognized for fixing the issue. However, this "hero mentality" disincentivizes the everyday work that teams do and is counterproductive to a performance work culture. Instead, leaders must be actively engaged, recognizing teams and individuals for the daily work and progress that is made.
Creating Culture Ownership
Culture comprises the everyday actions, processes, and behaviors that take place within a team and organization, making frequent and consistent communication a critical element of any organizational transformation. Leaders play an important role in not only modeling the new culture but also in how they address the organization. By reinforcing a consistent message, managers and leaders can establish trust and connection with employees, ultimately increasing adoption of the culture change and engagement.
One of our clients recently underwent a transformation to establish a performance culture. The belief was that there was a technology gap, yet after meeting with employees from all levels and identifying the pain points, it was evident that a culture gap existed. In the span of six months, we identified the gaps and established the new culture direction. By hosting monthly change meetings and modeling the new culture, the client increased employee engagement by more than 22% and engaged 100% of the organization in putting the new culture into action.
When IT teams are given the space to emotionally evolve as a team and create connection, it transforms the way they work and the outputs they produce. Not only are employees craving this type of organizational support, but they are also demanding it. A performance culture is critical for organizations to not only recruit and retain top talent while meeting growing business demands.
Leaders: Now is the time to evaluate your culture. Does it look, feel, and behave the way your employees and organization need it to?
Never Miss a Beat: Get a snapshot of the issues affecting the IT industry straight to your inbox.
You May Also Like
---