Data and Analytics Salaries Heat Up in Recovery Economy
Data and Analytics Salaries Heat Up in Recovery Economy
After a year of uncertainty, the employment market for data scientists and analytics pros is heating up again.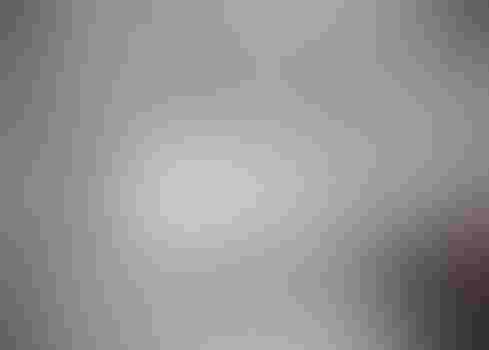 Maksym Yemelyanov via Adobe Stock
Five years ago, the job of data scientist was one of the hottest technology jobs available. Everyone wanted to hire these professionals. Salaries were high and work/life balance was top notch. Linda Burtch, managing director of the executive recruiting firm specializing in quantitative professionals, Burtch Works, told InformationWeek then: "This is absolutely the highest demand for this kind of professional that I've seen in my career."

Well, guess what? It looks like it's about to get even hotter now.
Burtch Works just released its most recent annual salary survey of data science and analytics professionals. While the numbers during the pandemic time indicated a period of uncertainty and stagnation in salaries for quantitative pros, in recent months those numbers have started to break out, revealing a huge amount of pent up demand.
"This is the hottest market we've ever seen for data and analytics pros," Jon Linn, business development manager at Burtch Works, told InformationWeek, echoing the words of the firm's founder from five years ago.
As part of this year's salary survey, Burtch Works did a special segmentation to analyze the most recent data, comparing mean salaries for the period of May 2020 through January of 2021 (pandemic period) to mean salaries during the period of February 2021 to April 2021 (recovery period).
Here's how the numbers compared.
Mid-level individual contributors and beginning level managers saw the biggest increases in mean salary levels at 9% and 6%, respectively. The top-level individual contributors saw a 4% increase in mean salaries. Mid-level managers saw stagnant salaries with zero change, and top-level managers and entry-level individual contributors each saw a 2% decline in the mean of salaries.
But increases were just starting toward the end of the recovery period measured, so quite a bit has likely changed since the survey closed.
"We started seeing salaries increasing, with whole ranges going up," Linn said. "Things started to pick up in March." That means this data is just capturing the beginning of the upward trend.
There are a few reasons why the market is really strong for data scientist and analytics pros right now.
First, we are coming off a period of stagnation where no one wanted to change jobs and salaries stayed the same. That means those individuals who were considering a job change most likely put those plans on hold during the pandemic. Now all those people are getting back into the market.
Second, there are so many new remote job opportunities, which opens up a whole new realm of job possibilities for data science and analytics pros.
Third, as people move on to new jobs, they create vacancies where they were, opening up additional job vacancies.
Fourth, there are some industries that had to change their business models to continue to operate during the pandemic economy. Burtch Works specifically points to retail, which had to enable digital channels to replace sales lost in brick-and-mortar stores. The Burtch Works report notes that many retailers have been expanding their data science and analytics teams and offering higher compensation than Burtch Works has typically seen in retail.
Burtch Works also noted that percentage of survey respondents employed in the healthcare industry has nearly tripled from 2016 to 2021, indicating an increase in data science and analytics work in that vertical.
However, the percentage of the sample employed in financial services has declined from 30% in 2016 to 11% in 2021.
Another interesting finding about industry verticals is that in 2017, 41% of the survey's data scientist sample was employed by tech companies, whereas the tech industry only comprised 20% in 2021.
"While many data scientists may have felt in previous years that the most advanced data science applications were only to be found in West Coast tech firms, there has been a proliferation of machine learning and deep learning in even more traditional industries, as well as an increase in innovative startups in a variety of industries," the Burtch Works report said. "As digital transformation has been spreading throughout more industries, there is no longer one dominant industry for advanced data science."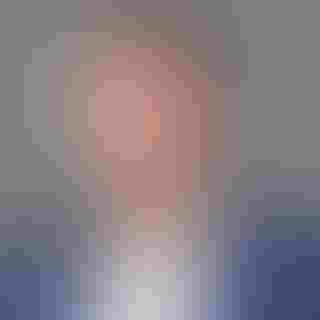 Jon Linn, Burtch Works
While industry verticals, pent up demand, and a host of new remote opportunities are driving a hot job market for data scientists and analytics pros, there's yet another factor that is coming into play with some job candidates who have indicated they are looking to change jobs.
"There are quite a few people I've spoken with who have said that they are looking to make a job move because they relocated during the pandemic and now their organization wants them to come back to the office," Linn said. But they don't live there anymore, so it's time to change jobs.
When it comes to remote work, data scientists and analytics pros strongly prefer to be remote. That's something that has never been possible in the past because nearly all employers have required their workers to be at the office collaborating with others in person, Linda Burtch has told InformationWeek when talking about previous years salary surveys. This year data scientists and analytics pros made their preferences clear with 92% saying they prefer to be in the office 3 days or less per week. Only 3% said they prefer to be in the office 5 days a week. A full 71% said they believe working from home is more productive for them personally than working in the office. And 72% of respondents said they prefer to work 100% from home if given the binary option of home vs. office.
Still, the most dramatic change is with the salaries, according to Linn.
"There's been a drastic increase over the past few months in these salaries," he said. "It will be interesting to see how that plays out in the 2022 data."
But indicators are that quantitative pros will continue to see compensation go up.
"We have seen a lot of organizations that are giving unprompted raises this year because retention is so important right now," Linn said. "If someone walks out the door it's hard to replace them. They have knowledge of that organization."
What to Read Next:
Never Miss a Beat: Get a snapshot of the issues affecting the IT industry straight to your inbox.
You May Also Like
---