Delivering Stellar Customer Experience in a Digital World
Delivering Stellar Customer Experience in a Digital World
Customer and business expectations demand better intelligent omnichannel interactions.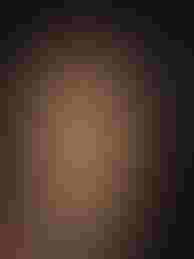 It's clear that the pandemic has spurred organizations' digital transformations. Organizations have juggled significant changes in consumer behavior with the need for staff to work remotely.
"When a crisis hits, we are forced to confront the truth about how our systems work (or don't). The places where things could be done better or more efficiently become glaringly obvious. All of a sudden, opportunities for innovation are staring us in the face."
– Larry Clark, Harvard Business Publishing, 'Innovation in a time of crisis'
Most organizations have substantially increased digital interactions with their customers. So, it is vital now to move from Customer Communication Management (CCM) systems to Customer Experience Management (CXM) systems. CXM systems operate efficiently, provide scalable functionality and improve both the customer and employee experience.
The value of CXM cannot be understated. In a recent survey, 86% of consumers said they were willing to pay more for a great customer experience. And, in highly regulated industries where price and product are largely fixed, exceptional customer experience is even more crucial as it may be the only differentiator.
Opportunities for stepping up are outlined in a recent CoTé insight that looks at how operations can improve customer experience.
The pandemic alone would have been enough to force many organizations into accelerating their digital offering, but it's far from the only pressure compelling this transformation. Customers compare organizations' digital experience as know that the great technology exists to simplify processes -- and they expect it.
This is true of communications, where 60% of customers prefer to contact companies through digital means rather than by voice. There is an expectation that interactions will be thorough, two-way conversations. In fact, 40% of people expect organizations to respond within an hour of reaching out on social media. Millennials are four times more likely to switch brands because of poor communication. And a full 50% of Millennials and Gen Z will ignore communications that are not personalized to them.
This all means organizations must have an automated omnichannel process that responds swiftly in all the ways that customers want.
While full transformation to digital can be challenging for many organizations, technology is moving quickly as well. Advances in AI, machine learning, business process automation, customer data management and cloud hosted managed services mean that offering customers an amazing two-way experience is easily achievable. As an example, AI used to assist human-supported online chat, quality ratings and scheduled follow ups all go to improving the customer's experience.
As CCM evolves into CXM, more stakeholders will become involved in customer experience design and each bring with them unique perspective, goals, and challenges. Stakeholders are looking for outsource providers with a multi-discipline approach that can provide CCM, BPM, CRM, CS, CDP, DAM to take a more end-to-end strategy.    
Kaspar Roos, CEO of Aspire and recognized thought-leader, published a CoTé-sponsored whitepaper outlining the trends seen CXM transformation. Download your free copy of 'Elevating your CCM: The Benefits of a Next-Generation Omni-Channel Processing Platform'
CoTé is headquartered in Australia with offices in Los Angeles, CA and Dover, DE.
Marie Pinder has 20 years' experience as a specialist in Customer Experience Management (CXM) and Digital Marketing, helping SMEs and large enterprise clients in financial services, insurance, education, telecommunications and retail transition to digital engagement channels and cloud applications to create their ultimate success in customer journey experience and business growth.
Never Miss a Beat: Get a snapshot of the issues affecting the IT industry straight to your inbox.
You May Also Like
---