Delta CEO: No Voice Calls On Our Planes
Delta CEO: No Voice Calls On Our Planes
Passengers on Delta Airlines will not be able to make voice calls, even if the FCC allows it.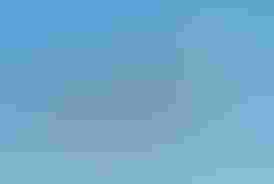 Delta CEO Richard Anderson issued a memo to its 80,000 employees Wednesday saying it will not allow cellular calls or other Internet-based voice communications on Delta or Delta Connection flights. Anderson made the decision after listening to feedback from Delta's employees and customers.

Last week, the Federal Communications Commission formally launched an effort to rewrite the laws regarding the use of cellphones on planes. Making voice calls on planes has been illegal for decades due to fears about interference with ground-based networks. The FCC may make it legal and technologically possible, but it can't tell airlines whether they should offer in-flight calling services.
FCC Chairman Tom Wheeler himself doesn't like the idea, but he told a House panel last week that that won't stop him from doing his job. "I do not want the person in the seat next to me yapping at 35,000 feet any more than anyone else. But we are not the Federal Courtesy Commission. Our mandate from Congress is to oversee how networks function."
[What do you think -- are in-flight calls long overdue or just a bad idea? Read Make The Skies Friendlier For Mobile Devices.]
Transportation secretary Anthony Foxx agrees. He said last week that the US Department of Transportation may ban calls on planes no matter what the FCC does.
But Delta's CEO has preempted all of them. "Our frequent flyers believe voice calls in the cabin would be a disruption to the travel experience. In fact, a clear majority of customers who responded to a 2012 survey said they felt the ability to make voice calls onboard would detract from -- not enhance -- their experience," Anderson wrote in the memo. "Delta employees, particularly our in-flight crews, have told us definitively that they are not in favor of voice calls on board."
The flight attendant union was quick to denounce the idea when the FCC proposed it in November, and surely its stance weighed heavily in Anderson's decision. Delta's frequent flyers spend a lot of money on travel, and the company doesn't want to aggravate its most important customers. Further, offering the service would cost Delta plenty of up-front cash.
However, that doesn't mean smartphones will be completely off-limits at Delta. "If the FCC lifts its ban on cellular use in flight, Delta will move quickly to enable customers to use text, email, and other silent data transmission services gate to gate," Anderson wrote. The FCC has only just begun taking formal comments on the matter and isn't likely to make any decisions until well into next year. Even then, airlines will have a lot of work to do to enable any such services.
Anderson concluded by saying that the airline will always do what it believes is right for its customers and employees. "This is yet another example of how we continue to have your back and how we also rely on your professionalism and experience to guide our actions and decisions."
Delta may be the first airline to strike down the idea of cellular voice calls on planes, but it likely won't be the last. Which airlines will fall in step with Delta?
There's no single migration path to the next generation of enterprise communications and collaboration systems and services, and Enterprise Connect delivers what you need to evaluate all the options. Register today and learn about the full range of platforms, services, and applications that comprise modern communications and collaboration systems. Register with code MPIWK and save $200 on the entire event and Tuesday-Thursday conference passes or for a Free Expo pass. It happens in Orlando, Fla., March 17-19.
Never Miss a Beat: Get a snapshot of the issues affecting the IT industry straight to your inbox.
You May Also Like
---