Designing Digital Products with Customers' Well-Being in Mind
Designing Digital Products with Customers' Well-Being in Mind
The effort is relatively low compared to the immense personal and business benefits of keeping customers pleased and even delighted during this turbulent time.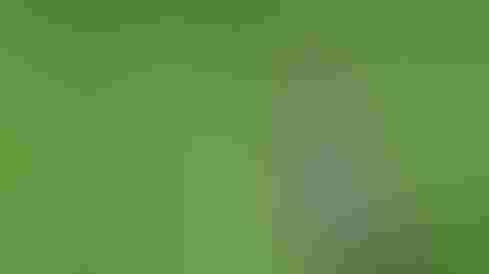 In times of stress and uncertainty, as the entire world is now experiencing, our perception of life transforms. Facing the fragility of life is one of the scariest thoughts imaginable, and this global event is changing how we perceive reality and make decisions. It changes what we deem to be important and shifts our broader priorities and goals.
These changes have far-reaching implications for digital product design. One of the main changes that occur to our psychology when we face a global health crisis is a change in our "time horizon", which is the subjective perception of how much time we have left to live.
A study on the impact of the 2003 SARS epidemic, revealed that at the peak of the outbreak both younger and older people preferred to interact with a familiar social partner and pursue emotionally meaningful goals. After the outbreak subsided, older people still maintained these goals, while younger people shifted back to pursuing future-oriented aspirations. The most fascinating and surprising finding was that a shorter time horizon was linked to greater well-being, even amidst a global health threat. This means that the current crisis might have a similar, paradoxically positive, impact on psychological well-being. 
The good news is that today we have something we didn't have in 2003 -- unprecedented digital connectivity and reliance on digital products to run our lives from home. As digital organizations become more aware of the changes in customers' preferences and motivations, they will adapt the product design processes to positively influence people's well-being and business outcomes in this difficult time.
Let's explore 3 methods to do that:
1. Nudge for connection, not competition
The Nudge Theory is the main behavior design methodology incorporated into digital products today. "Nudging" is the act of influencing decision-making through indirect suggestions and positive refinements. One of the most common ways to "nudge" behavior in digital products is through social influence.
Fitness apps use this principle frequently by ranking users' activity levels and sending notifications to encourage us to catch up. In video games, social comparison is used to increase engagement and performance, and in the hospitality and travel industries notifications such as "26 people are looking at this property" are used to create a sense of urgency and fear of missing out. 
Digital products such as work operating systems (e.g. Monday, Asana), work messaging platforms (e.g., Slack, Teams), to-do lists and calendar apps can nudge for moments of personal connection through push notifications. In times of uncertainty and changes, it is important to audit the "call to actions" in communications with customers to ensure they invoke feelings of connectedness and attenuate nudges for social comparison or competition.
2. Drive action from a place of passion and intrinsic motivation
Another way to make the best out of the psychological impact of a shortened time horizon is to help people participate in an activity or a topic that's intrinsically motivating. Digital organizations can help by tailoring their brand messaging, marketing and retargeting efforts to this change in people's circumstances and mindset. It is very likely that customers will respond better to messages around passion, empowerment, and intrinsic value rather than to messages about discounts or pricing.       
Companies can invoke intrinsic motivation and positive goal-oriented behavior among their employees and customers by collaborating with charities or supporting social initiatives that help in times of crisis. A hospital in Israel, for example, organized a virtual hackathon to find technological solutions to the COVID-19 crisis. An American online accounting company is redirecting its charitable funds to help families that struggle to pay for food. These actions can help both employees and customers feel they can still choose to act out of passion and leverage digital tools that sustain well-being. 
3. Delight customers through peacefulness, not excitement
Companies need to rethink and experiment with the schedules of push notifications, emails, ads and social media posts. Customers are inundated with too much information from digital channels as it is, and the flood is exacerbated in times of crisis as people consume more news and most of the communication with the outside world relies on digital channels.
So, instead of bombarding customers with new and exciting offers, companies should communicate in a way that helps customers focus on the present without overly stimulating them. This should inform the copy, colors, and shapes used in the visual design. Softer colors and smooth shapes are more calming and would probably be better received. Call-to-actions should highlight the immediate benefits of purchasing, subscribing or engaging with digital products. Additionally, reducing information overload and the number of choices on websites or apps is more important than ever to create a sense of peacefulness.
Designing for well-being in times of stress is possible, and the effort is relatively low compared to the immense personal and business benefits of keeping customers pleased and even delighted during this time.

Marina Shapira is a digital psychologist, head of research at Quantum Metric and an expert in translating consumer behavior into business value. Shapira works with executives to craft unique customer centric strategies to measurably improve brand perception and loyalty. Through these collaborations and by optimizing user experience using innovative machine learning and automation technologies, she has helped multiple Fortune 100 companies to increase ROI by over $20M annually. 
Never Miss a Beat: Get a snapshot of the issues affecting the IT industry straight to your inbox.
You May Also Like
---