Digital Transformation Is Advancing
Digital Transformation Is Advancing
Digital transformation is taking off across industries, although not all sectors are maturing at the same pace. A new Infosys report reveals the details of the key technology investments, goals and outcomes.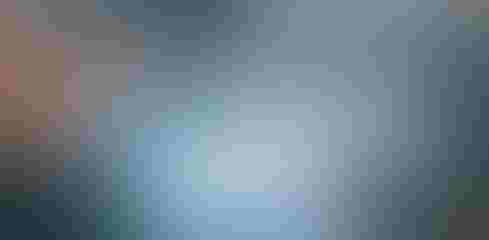 Digital transformation is occurring rapidly across industries. While there are common threads of change, such as fortifying cybersecurity, improving operational intelligence and improving customer relationships, companies and entire industries are maturing at different paces.
Technology consulting company Infosys, recently commissioned a digital transformation survey of 1,000 senior IT and business leaders, executed by market research company Vanson Bourne. The resulting report provides insight into the digital transformation efforts of large global companies in the automotive, banking, consumer packaged goods (CPG), healthcare, industrial manufacturing, insurance, life sciences, retail and utilities sectors.
"A true digital enterprise will digitize the core, which means digitizing every aspect of your enterprise. It powers and amplifies the experience for all stakeholders", said Ravi Kumar S, president and deputy chief operating officer at Infosys. "Investing and reinventing the business from the core will be done with the same level of intensity as it was for the customer touchpoint journeys and experiences in the past."
At the present time, respondent organizations use digital technologies for core IT management (79%), customer relationship management (62%) and business process management (60%). Moving forward, they plan to use digital technologies for knowledge management (33%), operational intelligence (31%) and product development (28%). Already, 67% leverage big data analytics. More than half of that group have already made deep learning investments.
"Scaling digital for the next decade will be about digitizing the core to amplify the experience. It will be powered by data coming out of systems, insights that are manifested by AI and machine learning algorithms, powered by structured and unstructured data, automation and reimaging and reinventing business processes," said Kumar.
"It's not enough to digitize the core.The successful companies are the ones that are able to repurpose and refactor their talent." -- Ravi Kumar S, Infosys president
Central to the digital transformation efforts are people who must be retrained and repurposed as businesses evolve. To help with those efforts, Infosys is establishing innovation hubs in the U.S. and is hiring 10,000 employees to help its large-company clients co-create and co-innovate. The first such hub is located in Indianapolis, Ind.
Highlights of digital transformation efforts
Digital transformation is creating new business opportunities and also exposing organizations to new risks. Survey respondents said their organizations are currently using cybersecurity (69%), big data analytics (67%), enterprise cloud (60%) and artificial intelligence (56%). Investments in those technologies are enabling greater efficiency (64%), business growth (56%) and increased productivity (56%). Interestingly, cybersecurity solutions are being used to improve existing business operations, solve new business problems and create new opportunities.
Analytics remains customer-oriented as organizations attempt to understand customer behavior and personalize experiences. However, businesses are now also using digital technologies to improve operations.
In the healthcare sector, 98% of respondents said big data and analytics will enable them to track patient behavior, learn risk patterns and predict the onset of unfavorable health conditions. A great majority (93%) said big data and analytics will enable them to do things that they could not do previously without hiring hundreds of new employees. Already, healthcare respondents are seeing a 14% increase in global annual revenue as a result of using big data and analytics.
Meanwhile, the automotive sector is digitizing the supply chain and automating more business processes. However, given the fast pace of technological change, 62% find themselves lacking the talent they require.
In fact, aligning talent, business processes and technological prowess is a challenge faced by organizations in every sector. Since it is neither practical nor prudent to replace existing talent with new talent organizations have to invest in ongoing skills development.
"It's not enough to digitize the core," said Kumar. "The successful companies are the ones that are able to repurpose and refactor their talent."
Adoption of AI (56%), IoT (42%) and blockchain (30%) are also growing as organizations proceed down the digital transformation path.
Digital transformation is enabled by people, processes and technology, although few businesses are placing the proper emphasis on all three elements. While getting the technology right is important, the people and process issues are often underemphasized. As businesses use digital technologies to intelligently automate more business processes, they also need to contemplate how, where and why talent should be repurposed.
Never Miss a Beat: Get a snapshot of the issues affecting the IT industry straight to your inbox.
You May Also Like
---