Educators Share Tech Struggles: From Tablets To Twitter
Educators Share Tech Struggles: From Tablets To Twitter
Educators from around the world shared lessons on how to best utilize mobile, social and other technologies at annual ASCD education conference.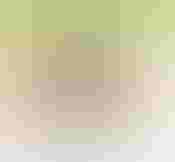 12 Open Educational Resources: From Khan to MIT
12 Open Educational Resources: From Khan to MIT (click image for slideshow)
Should teachers use social media? What are the best practices for flipped classrooms? How are educators in other countries using computers and networks?
These were but a few of the 400 session topics at the 68th annual meeting of the ASCD this past weekend in Chicago, where technology's impact on teachers, students and institutions dominated much of the discussion. This year, the nonprofit's three-day conference and exhibit drew more than 10,000 educators and administrators, as well as hundreds of vendors.
But technology isn't a panacea, said ASCD speakers and attendees.
"We must think through how to help students use technology as a tool rather than having that tool rule our lives," Freeman A. Hrabowski III, president of the University of Maryland, declared during his keynote in the first general session Saturday. Rather than focus on tech skills per se, Hrabowski said, "the key skill every student should have coming to college, other than reading, is the ability to ask good questions."
[ Will distributing textbooks in an open source model help schools invest limited funding where it's most needed? See Open Education: Take Back The Curriculum. ]
At New Trier High School in Winnetka, Ill., which gave iPads this school year to 600 freshmen and 25 teachers, the issue is professional development, not hardware or software.
But finding time to train teachers on best uses can itself be the problem. "The obstacle, in a nutshell, is finding time to develop the teachers in the use of the technology," Linda Knier, director of academic services, told InformationWeek.
Indeed, school administrators elsewhere in the world struggle with many of the same problems. They worry how best to deploy technology into their schools, and then make sure it is being used effectively by teachers and students alike.
"For the first five years, we worried about infrastructure," said Siew Hoong Wong, deputy director-general of education in Singapore, which runs a tightly organized, centrally managed national education system.
But that $2 billion project, completed in 2000, was followed by a bigger one: getting teachers to use the technology for teaching and learning, integrating it with pedagogy, learning and the needs of future employers. Those needs, he said, were about "teamwork, communications [and] solving problems together."
Wong was a panelist in a session Saturday titled "The Future of Education in a Globally Connected World," which attracted a standing-room-only audience of more than 200 people.
Panelist Pasi Sahlberg, director general of the Center for International Mobility and Cooperation, admitted the role of technology in his home country of Finland was a weakness, both because of a somewhat "outdated infrastructure" and the belief among some teachers that "young people may already be spending too much with technology at home."
"If I had to name one area for concern and improvement," Sahlberg said, "it certainly is the use of technology."
Last year, Thailand bought 800,000 tablets and gave one to every first grader, said panelist Benjalug Namfa, deputy secretary general, Office of Basic Education Commission, Ministry of Education, Thailand.
As Thailand's 40,000 schools and 400,000 basic education teachers now try to sort out the best uses for tablets, the devices are already having an unintended consequence in the rural areas. Because teachers can record themselves reading text, students' parents are also learning basic literary skills, she said. Teachers and administrators were also eager to share their successes and frustrations using technology in the classroom.
At Dodgeland Elementary School in Juneau, Wis., computers available to students include a cart of iPads, Lenovo laptops and netbooks. "These are in addition to our computer lab of desktop computers," elementary principal Jessica Johnson explained in an email. "But it is looking like the iPads are the favorite tool to use," she added.
Johnson noted that when Web-based tools like Google Docs are used, students often continue using them at home, whether they are required to or not. "For example, students will continue blogging at night or ask parents to download an app to their iPhone or home tablet," she said.
In addition, every Dodgeland Elementary classroom is equipped with a SmartBoard, which teachers use throughout the day for a variety of purposes, including interactive presentations, recording student work and playing media such as YouTube clips and images.
Another school using interactive boards is Istrouma High School in Baton Rouge, La., which installed Promethean boards about five years ago, said school principal and Istrouma graduate Robert Webb Jr.
But when Webb noticed teachers were using the interactive whiteboards solely for presentation, he realized "we needed to give the teachers some professional development." Things changed quickly after that, with teachers handing off control of the boards to students, he said.
ASDC attendee Melissa Edwards, a district instructional technologist with the Winston-Salem/Forsyth County Schools in North Carolina, advocates using Twitter for finding quality online resources. "[Twitter] brings those of us in education together and out of our little silos," she told InformationWeek in a phone call.
Edwards said teachers and students in her district also actively use Edmodo, a secure, closed social media site that is sometimes described as a "Facebook for schools." North Carolina and other locations have policies that forbid teachers from connecting with students on Facebook.
At least one school in North Carolina is trying to teach its students best practices for Facebook and other social media sites. The school prepared a guidebook for how to use social media effectively, and now is developing lesson plans and activities to support these guidelines, Edwards said.
Regarding obstacles, Edwards said they mostly boil down to a "fear of the unknown" and hesitancy by teachers to embrace new ideas before totally understanding them. "But as a teacher, you have to let go of some of the control, let learning happen and not necessarily plan all the steps," she said.
The nonprofit ASCD claims 140,000 members and is comprised of superintendents, principals, teachers and professors in 134 countries.
ASCD offers multiple ways for educators and others to connect: A 50,000-strong blog platform called ASCD EDge; Twitter; Facebook; Pinterest; and YouTube.
Can data analysis keep students on track and improve college retention rates? Also in the premiere all-digital Analytics' Big Test issue of InformationWeek Education: Higher education is just as prone to tech-based disruption as other industries. (Free with registration.)
Never Miss a Beat: Get a snapshot of the issues affecting the IT industry straight to your inbox.
You May Also Like
---