Enter the Co-Economy: A New Era for Innovation
Enter the Co-Economy: A New Era for Innovation
The days when businesses could succeed with innovation without partnering are pretty much gone.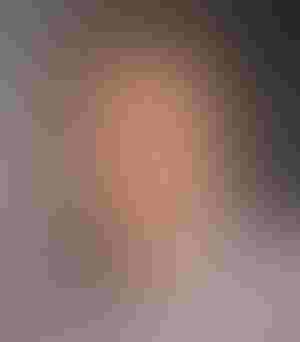 Years ago, the idea of a technology conglomerate like Google and an automaker like Honda working in the same space would have seemed farfetched. Nevertheless, this is happening today in the race to build the self-driving car. This is just one example of a major shift in the market landscape – companies in diverse sectors are teaming up, dipping into the same talent pools and working on various sides of the same innovation efforts. 
The changes we are seeing across markets signifies a new era of collaboration, co-development, co-creation, co-marketing, co-support, co-implementation and co-innovation – the co-economy.
Gone are the days where a single technology vendor could provide an end-to-end, turnkey solution for an industry. No longer does a vertically integrated approach best address the needs of highly specialized business environments. The pace of innovation is too fast, and customers have come to expect more. In other words, no company can go it alone and succeed. 
Here's where the co-economy shines. It may sound like just another buzzword, but the co-economy is completely changing how we do business, how we work, and even how we live. So, what is it, exactly? Simply put, the co-economy is a new approach to business involving partners from inside and outside of an organization. These partner ecosystems – including horizontal, vertical and hyper-local or regional specialists comprising startups, large companies, customers, academia, researchers, standards bodies, government agencies – work closely together to co-develop and deliver game-changing solutions. 
Each partner can play a variety of roles in the process, as key players combine their skills, talents, experiences, points of view and other resources. By speeding up innovation to best meet customers' needs, all parties create clear competitive advantage – working together, winning together.
The potential benefits of embracing the co-economy far outweigh the risks of flying solo, whether you're collaborating on a one-off or a long-term project. When working in parallel with other innovators, you'll experience a faster time to market, with improved quality, as multiple experts are checking the work. You'll lower costs by deploying repeatable solutions and raise customer satisfaction by more efficiently meeting their needs. You'll lower risk and enable a faster time to scale because you will have a combined knowledge of horizontal technologies and vertical and regional markets. You'll even boost your own creativity and expand your horizons with a group of partners as diverse as their ideas. This can unlock new business processes, markets, and value propositions that may have otherwise never crossed your mind.
An example of the co-economy in action can be seen in the CityVerve project taking place in Manchester, England. The CityVerve initiative explores the use of Internet of Things technologies to create a more connected Manchester to better meet the needs of its citizens and visitors. A diverse consortium of more than 20 organizations is delivering the CityVerve platform, including Manchester City Council, Manchester Science Partnerships, the University of Manchester, Cisco, and BT. Moreover, CityVerve aims to create a scalable blueprint for smart cities worldwide, which would be an infeasible task for a single company working alone.
Even if your company has traditionally operated as a lone wolf, it can still join in on the emerging co-economy. Here are a few considerations as you dive in:
Forget the "lone innovator": First of all, you'll need to throw the notions of the "lone innovator" or "lonely entrepreneur" out the window. Forget everything you know about the "maverick genius" working around the clock in a garage. Dispel the thought that a single, vertically-integrated company should command a market. True entrepreneurism requires a collaborative and nurturing environment, supported by partners with different resources, expertise and perspectives.
Break down internal barriers: How can you co-innovate if your own organization is operating with siloed business units? Before you seek to bring in outside partners, take heed to your internal relationships. For example, if your focus is IoT, encourage information technology and operational technology to come together – IoT requires IT's expertise in horizontal technologies, and OT's domain expertise. However, be aware that breaking down business silos may warrant some change management, as you are reshaping your internal culture and processes. 
Broaden your circle: Whatever your organization's role in the technology ecosystem may be, you'll need to build a supporting cast and find new ways to work with new kinds of partners. If you don't know where to start, join local and regional business networking groups. Make new connections through social media channels. Host your own event, conference or workshop. Attend a grand opening of an organization's innovation center or R&D lab. And, encourage your employees to do the same. Regardless of how you find your partners, understand that they should complement your company's strengths.
Embrace diversity: When building your ecosystem, welcome varying opinions, perspectives, and experiences with open arms. Whether your partners stem from a range of industries or socioeconomic backgrounds, for example, you'll find it much easier to explore new ideas and bring them to fruition. 
Put the customer first: No matter how many partners you are working with, one thing is for certain: The customer must be at the very center of your ecosystem. Many customers in the technology realm no longer want to be silent observers, simply signing a contract and re-emerging when it's time for beta testing. They want to work with you, co-developing solutions for their current and future needs. Therefore, as you form your partnerships, focus on solving the customers' specific business challenges, rather than simply selling your product or service. Keep your customer involved throughout the development lifecycle, and you'll find new ways to create value that helps them better address needs of their customers and find new customers as well. 
The phrase "win-win" may be overused, but it couldn't be more applicable to the co-economy. If your organization learns to embrace this approach to co-development, breaking down silos, expanding your circles and focusing on customers, you will be setting up everyone in your ecosystem to emerge as winners.   
Maciej Kranz is vice president of Strategic Innovation for Cisco.
Never Miss a Beat: Get a snapshot of the issues affecting the IT industry straight to your inbox.
You May Also Like
---