Enterprise Leadership in the Digital Age
Enterprise Leadership in the Digital Age
We are in an era when technology can help to drive business success, but it requires that everyone in the organization understand tech's potential.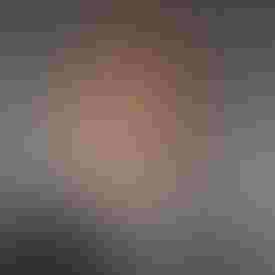 In the digital age, innovation is everyone's role. Gone are the days of traditional, top-down IT leadership; today, businesses need experimental change agents who aren't afraid to shake things up. The key word is enterprise leaders.
The term has gotten a lot of buzz recently, but the main concept is straightforward: Enterprise leaders think broadly about enabling change, rather than relying on a traditional IT function to push digital adoption. Under this model, the C-suite must be willing to tap into leadership from all levels of the business -- rather than solely from C-level executives -- to drive innovation and digital transformation. Without this shift, businesses risk falling behind in today's competitive markets.
Digital overload
Technology is no longer just a tool to get from point A to point B. In the digital age, technology and data transform every step of the business process, generating a need for new digital tools across all industries and capabilities. Traditionally, a business's IT department would be tasked with evaluating and implementing these technologies. Today, however, the number of tools available is massive, making it impossible for one person to know it all. As a result, all employees, from all levels and practice groups, have a responsibility to keep up with the latest technology impacting their role. This is one of the key principles of enterprise leadership.  
This shift isn't only for the sake of convenience. Rather, encouraging tech leadership from employees throughout the entire organization allows professionals who may not typically get a seat at the leadership table to contribute to the innovation conversation. Digital natives offer a particularly valuable perspective. Having been raised in an era of constant tech saturation, digital natives possess a unique set of skills and an inherent comfort with technology that can ease adoption and transformation. This can reap great rewards for your business, as staying up-to-date on digital tools means staying ahead of the competition.
Implications for the middle market
The need for enterprise leadership is magnified for companies in the middle market, which often have limited resources to dedicate to digital transformation. However, midsized businesses can free up time and money for digital efforts by outsourcing mundane functions that are not core to their business. If you are still managing infrastructure and servers, then you are not doing the right thing. Under a digital enterprise leadership model, everything should be moved to the cloud. Also, from a budgetary perspective, midsized companies should focus more on operating expenses than capital expenditures, because the world is moving toward a subscription model and equipment is moving out of the office.
Fortunately, middle market companies have no shortage of opportunities to add value to their organizations with digital technologies. While the upper market is often limited to using large, complex technology systems, the middle market is able to be more nimble and can out maneuver larger competitors. 
Key skills of a digital leader
To keep pace with the latest technology and leapfrog the competition, enterprise leaders in the digital age need to master a few crucial skills:
Data-driven approach: Data is every leader's issue, not just IT's.

Creativity: Many digital tools are new to the market and require a creative vision to understand how they can be used.

Fail-fast mindset: It's critical to experiment and evaluate, and then either move forward or move on.

Subscription state-of-mind: Strong digital leaders think about how they can turn their own business into a subscription for their customers. This model creates customers for life.
If business leaders don't possess these skills themselves, they need lieutenants who do. In the era of enterprise leadership, the key to success is having an adaptable, experimental team.
What businesses can do to adapt
What does all of this mean for business leaders? For one, change starts with the CIO. As the driving force behind digital transformation, the office of the CIO needs to undergo some critical shifts. While the traditional CIO was focused on infrastructure and the availability of technology, the digital CIO recognizes the need for trustworthy partners, agile technology and a system of controls. Today's modern CIO needs to involve a hybrid of these two, with an emphasis on digital.
However, CIOs can't be the only leaders responsible for change. The whole C-suite, and the entire organization, needs to be on board. To encourage contributions from professionals at all levels, organizations need to develop proactive programs that support employees' ideas and push forward the ideas of digital natives. To succeed in the digital era, leadership needs to come from the bottom up, teasing innovation out of the company every step of the way.
Bill Kracunas is principal and national management consulting leader for tax, audit and consulting firm RSM.

Brian Becker is a partner and national consulting leader for the company.
Never Miss a Beat: Get a snapshot of the issues affecting the IT industry straight to your inbox.
You May Also Like
---