Equinix CIO Lays Out AI Plan
Equinix CIO Lays Out AI Plan
Equinix, the data center giant, is exploring artificial intelligence to help improve customer experience. Here's what CIO Milind Wagle said about the plan.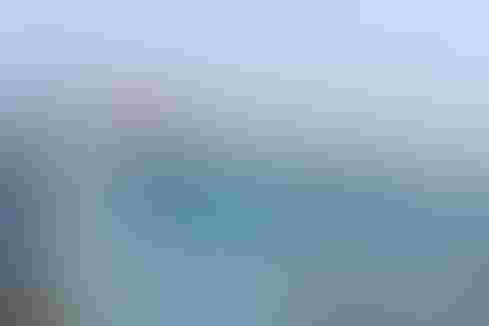 <p>(Image: Ken Wolter/Shutterstock)</p)
Marketers are experimenting with using AI so that they know you better than you know yourself. Before you realize that you need new shoes, they are showing you ones you will be most likely to buy. They suggest the itinerary before you start planning the next trip. They know what amenities you prefer at your hotel, and they recommend the places where you can find those.
This kind of thing has become familiar to consumers as they navigate a new world that is being shaped by recommendation engines and other marketing tools.
But what about business-to-business services? Sometimes B2B companies lag their consumer-minded counterparts when it comes to leveraging new technology to win over customers.
But data center giant Equinix is no laggard. The company is bringing artificial intelligence-related technologies to bear in serving its own customers, those companies big and small that rent space and buy utilities to house their infrastructure in the company's many data center facilities. Equinix is a leader in providing facilities that enable companies interconnect their networks to many different carriers, cloud companies, and service providers. That superior interconnection capability lets Equinix's customers deliver the fastest service to end users. Customers include a few names you may have heard before -- Amazon Web Services, Google Cloud Platform, Microsoft Azure, Salesforce.com, Netflix, PayPal, and AT&T, to name just a few.
Now Equinix is looking at how to make its own internal systems better by implementing artificial intelligence and related technologies. It's an initiative that is driven by the company's CIO Milind Wagle, who believes IT should lead the charge. He said his group considered and rejected the Gartner concept of bimodal IT.
"I want our entire organization looking forward," Wagle told InformationWeek in an interview. While he hasn't split IT into two groups, he does have a team that is focused on emerging technology, or "market sensing," but says that the entire staff, whether they are developing emerging technology or working to support employees, are enabling the technology infrastructure that allows the business to be future-minded.

Equinix CIO Milind Wagle
Equinix's biggest challenge is growth and scale, according to Wagle. The company's revenues were at $1.2 billion when he joined in 2010. At the end of 2017 the company reported it had 7,273 employees, and more than $4 billion in revenues. Wagle said it's expected to top $5 billion this year. Wagle said his team supports about 200 sites around the world.
To support that kind of growth, Wagle told me he is putting his focus on four very high-level areas:
The security of Equinix's technology

Making sure that the company's technologies and processes are Agile

Scaling the business to support growth, and automating parts of the business to make sure Equinix is bending the cost curve

Delivering a better experience for our customers and employees
Artificial intelligence plays a role in ensuring Wagle delivers on those focuses. For instance, Wagle told me that Equinix is building a data science-based system that helps the company to understand customer behavior. Data includes where customers track data centers and portals, what kinds of behaviors customers engage in when they order, how much power is consumed, how much data traffic is going in and out of the data centers.
From this data Wagle's team has built something that will be familiar to marketers in consumer-facing industries -- a customer score. Wagle says this gives Equinix an early indication of the hotspots where it needs to do a better job of managing its relationship with the customer.
Another potential application would help operations determine the best place to locate the cage for a customer's equipment within the data center. The best location may be based on a customer's power needs or potential need to expand in the future. Wagle describes finding the right location for each customer as kind of like playing the video game Tetris, where players try to fit odd shapes together. Currently, Equinix's overworked capacity management teams make these kinds of calls.
"But the teams are small and overwhelmed," Wagle said. A bot could potentially help these teams by making intelligent recommendations.
These are the kinds of technologies that Wagle means when he talks about "market sensing." He said Equinix is also looking at a few technologies that have matured and are now in the second generation -- cloud and mobile technology-- and also emerging technologies such as data science and machine learning.
"We are looking at those technologies to solve for certain business outcomes," he said. "Although there is a lot of buzz and hype, we are in the early innings of those technologies. We are assessing and experimenting. I view these technologies as fundamental building blocks to delivering a business outcome."
AI is never a separate initiative or program. It becomes part of the application or business process that makes the business better, Wagle said.
Wagle's holistic approach towards IT as a driver of business may come from his first big project after joining Equinix 8 years ago.
Business transformation
Soon after joining the company, he volunteered to run a global business transformation project. Equinix, since it was founded in 1998, has grown both organically and by acquisition. Because of the many acquisitions of locations around the world, many of these local organizations had their own way of doing things. While that system may have worked for those locations, it was confusing for customers who worked across the entire global organization. For instance, a customer might wonder, why does my local Equinix representative have one job title but the person I speak to at the headquarters have a totally different job title? Am I speaking with the right person? To fix that, a big part of the business transformation project was global standardization.
"I got a bunch of grey hair and five years off my life, but it was one of the most rewarding work experiences of my life," Wagle said. "I got to touch many different parts of the business, get close to our customers, solve for our customer challenges, and then deliver something that was very impactful for them."
Those lessons have stayed with Wagle as CIO. Since joining Equinix, he's also personally witnessed the roles of CIO and IT evolve. As CIO, he is a member of the CEO's executive staff.
"I have a seat at the table with our CEO. I participate in shaping our strategy. I am an active contributing member of our team. That probably not would have happened 7 or 10 years ago."
IT is a force that drives and connects an entire company, according to Wagle. IT is everywhere, from legal to fulfillment to sales to supporting and designing all the businesses processes, he said. Wagle's team is made up of about 300 full time employees and another 600 contingent workers.
"In the last 8 years there was this realization that anything that the company wanted to do required something out of IT," Wagle said. "My organization is aligned to the business."
Never Miss a Beat: Get a snapshot of the issues affecting the IT industry straight to your inbox.
You May Also Like
---