Equinix Prioritizes AI Investments Amid Pandemic
Equinix Prioritizes AI Investments Amid Pandemic
Equinix CIO Milind Wagle provides an update on the company's AI initiatives and how they helped during the COVID-19 crisis.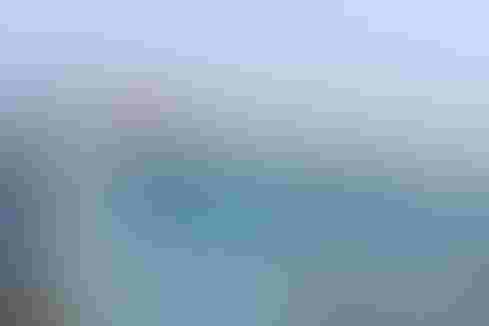 Image: Ken_Wolter - shutterstock
While restaurants, commercial airlines, and gyms have seen business grind to a halt during the peak of the coronavirus shutdown in different parts of the world and IT scrambled to support new business models, other industries seemed to be enjoying a bit of a boom, driven by the need for customers to stay at home, yet connected.
Video conferencing is the obvious example, with software services such as Zoom and Microsoft Teams enjoying huge growth as workers have stayed in touch with customers and colleagues, and as families and friends tried to stay in contact the only way they can.
Other tech areas you might expect to see growing include cloud providers and data center companies. Equinix falls into that category as a global data center and enterprise co-location company with 220 data centers across 26 countries and 11,000 employees and contingent workers.
Read all our coverage on how IT leaders are responding to the conditions caused by the pandemic.
The COVID-19 pandemic hit two years into Equinix's program to implement AI to help the company's service desk that supports customers and employees. CIO Milind Wagle provided InformationWeek with an update to the AI plan that was just at its beginning phase in 2018, and an overview of what else the company is doing in the wake of COVID-19.

CIO Milind Wagle
"At one point we contemplated expanding our Level 1 support," Wagle said, talking about plans to ensure that quality help desk support continued as the company grew. But that wasn't an ideal solution. Wagle preferred to spend those funds on teams and applications that are building new capabilities for the business.
That's why Equinix started looking to AI to help with support. Wagle said it fits in with his four foundational principles/technologies for IT that he tries to use whenever possible. They are AI, automation, cloud, and Agile.
E-Bot
Today, when Equinix employees have an issue they can turn to E-Bot for help. E-Bot is Equinix's implementation of an AI chatbot system designed for IT service desks and created by a company called Moveworks. One of the reasons Wagle liked Moveworks was that it offered a conversational engine that could integrate into popular collaboration software, including Slack and the one Equinix uses, Microsoft Teams. E-Bot appears as part of Teams and employees can access it from there. The service went live in April 2019 and yielded some unexpected benefits. For instance, Equinix was in the process of moving from Skype for Business to Microsoft Teams. "Our adoption was lower than we expected," Wagle said. "We started doing more awareness campaigns around E-Bot and what it can do for employees. As people started using E-Bot more, adoption of Teams increased."
E-Bot in Microsoft Teams
Wagle can't quantify how much of the adoption was due to E-Bot, but he said that because employees were able to get their issues resolved fairly quickly via the conversational interface, the company has seen more engagement on the Teams platform. Currently 30% - 35% of tickets are automated through the E-Bot experience. What's more, Wagle said that the team has calculated that E-Bot is now doing the work of 4.4 full-time employees.
Yet another unexpected payoff came when the sudden coronavirus shutdowns began in March. Equinix operates a Level 1 help desk service center in the Philippines that is used to support and triage newly submitted issues. But one day the government shut down all of Manila, sending all the workers home. Most of Equinix's workers in the city lacked access to the infrastructure they would need to work from home.
Equinix needed to expand E-Bot's repertoire to handle questions such as "What's the reimbursement policy if I order a headset?" and "Can I buy a monitor and get reimbursed?"
To tackle the issue, Equinix put all of the relevant knowledge articles into the E-Bot system.
"That drove engagement and activity on the E-Bot platform," Wagle said. "It was rewarding for us to see how people were engaging with that."
Following on that success, Equinix is tracking the questions employees are asking, how they are engaging with the platform, and whether their issues are getting resolved or not. The goal is to be able to automate more tickets to maintain Equinix's help desk headcount.
Earlier this month, a member of Equinix's HR team sent a long email to the company's support alias to get support for a Surface tablet performance issue, Wagle said. 
"Before this would have been read by an agent in a queue. E-Bot was able to interpret intent and provide the person with a knowledge article within 10 seconds," he said. "That person was able to resolve thie issue."
Pivoting for the pandemic
Beyond E-Bot, Wagle said Equinix was pretty successful with its pivot to work from home for its thousands of employees without any glitches.
"I attribute that to strategies we adopted with cloud and collaboration tools we had already adopted without a pandemic in mind," he said. "But those strategies drove value in a scenario like this."
As for overall IT priorities for the crazy year of 2020, Wagle said the company has "deprioritized maybe 15% of what we were intending to do for 2020. Not because of cost reasons. But primarily we felt the resource capacity to work on them is constrained right now."
In other words, people are working hard already, they are busy, and they are trying to balance personal and professional priorities during a pandemic.
However, Wagle said, Equinix is doubling down on some other digital and automation strategies that are related to AI or make the organization more agile or simplify processes.
For instance, the company's cloud acceleration strategy is almost complete, and will continue as planned. Equinix is also in the process of refreshing its data analytics and data management.
"The amount of intelligence we were able to use from our own enterprise systems to make decisions for responding to COVID reinforced our belief that data and intelligence are really key," he said.
How will Equinix emerge from the crisis? Wagle said that planning process is underway, too, but just at the brainstorming stage.
"How should we rethink what we do? An example is robots in our data centers or contactless access systems or digital access mechanisms," Wagle said. "How do we provide more self-service capabilities for our customers?"
Never Miss a Beat: Get a snapshot of the issues affecting the IT industry straight to your inbox.
You May Also Like
---