Evanston Modernizes Government Services
Evanston Modernizes Government Services
Evanston's goal is to make all city licenses, permits, and fees available in an interactive form accessible from any type of device.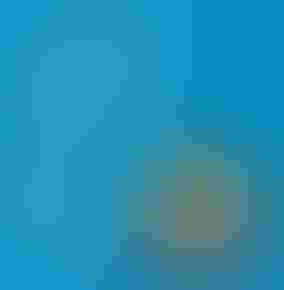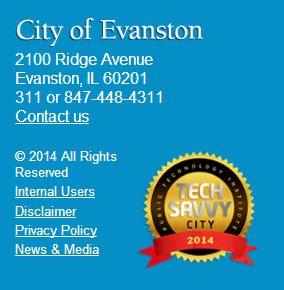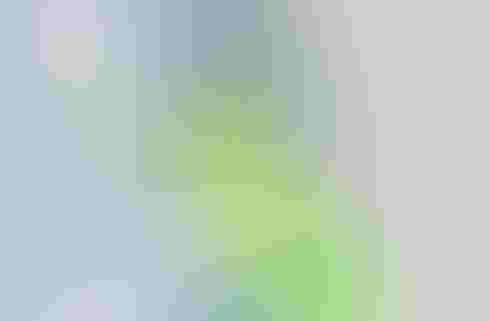 Government Data + Maps: 10 Great Examples
Government Data + Maps: 10 Great Examples (Click image for larger view and slideshow.)
Letting city residents pay water bills online is nothing new for Evanston, Illinois, a city of 74,000 just north of Chicago on Lake Michigan. For several years, Evanstonians have been able to do this through a third-party payment processor. But a new strategy is to bring this service, as well as a slew of new ones, in-house, with an eye to saving money and controlling development.
"We're trying to compete with the big dogs," including cities like Chicago, New York, and Boston, Erica Storlie, deputy city manager, tells InformationWeek in a sit-down interview at the Evanston Civic Center, home of city government.
The goal is to have any city form, from licenses, permits, and fees to death certificates available as an interactive form, reachable from any device, and payable online. Previously, the city made forms available as downloadable PDFs.
[Shaking things up? Read Smart Government: All About Disruption.]
With colleagues Jose Calderon, IT division manager, and Luke Stowe, digital services coordinator, Storlie is working on creating what she describes as an "IT cabinet," which will take ideas from any city department, then determine development and funding priorities. Calderon works inside the city manager department and handles Web, social media, and online payments. He manages the city's 10-person IT team.
The cabinet will figure out "which projects get worked on, in what order," says Storlie, who has held her current title for six months but has worked for the city for a decade. In fact, the city is even now testing a replacement for the parking-ticket system that will leverage two cloud-based services, wufoo and stripe. Wufoo is a front-end form builder. Stripe is a payment-processing platform, priced as a percentage of transaction volume.
"In the upcoming 12 months, we'll probably do close to $1 million in transactions," says Stowe, adding that stripe is far more economical than the credit-card processing fees the city had been paying. Interestingly, when the city switched to online vehicle stickers a couple of years ago, there wasn't any push back from residents.
"We anticipated that when we went from a physical vehicle sticker to a virtual one," some city residents would demand a printed sticker, Storlie says. "So we created about 500 faux stickers, but we never got a single request asking us for one." If anything, she says, city residents are asking for services and information to move online.
Work like this has won the city accolades. Earlier this month, The City of Evanston received Public Technology Institute's first Tech Savvy Award. PTI, which supports local government executives and elected officials through research, education, executive-level consulting services, and national recognition programs, also named three counties in Maryland, California, and Florida as recipients of its inaugural award.
All four jurisdictions "have proven they have exceptional talent, great ideas, a spirit of teamwork and collaboration, creativity, technology leadership and proven technology best practices across the entire enterprise," PTI wrote.
Other projects
In another project, Evanston will be the first city in the nation to launch the use of Dwolla for payments, another cloud app that bypasses credit cards and instead uses a bank-routing number.
An Iowa startup, Dwolla is another alternative to credit card processing that uses the payer's bank routing number. From the city's perspective, this is much cheaper than transaction fees charged by credit card companies. (Dwolla payments are just 25¢ per transaction or free for transactions less than $10.)
Quietly launched earlier this year, Evanston's Dwolla application will be formally announced any day.
Another integration project will involve sending the ratings from Apple iPad-equipped city inspectors, who use a commercial inspection and rating application, into the business's Yelp profile.
"Only two other cities, San Francisco and New York, are doing that," says Calderon, who hopes to have this integration completed by the end of the year. Evanston also recently launched a new parks and recreation app that lets anyone SMS to the city's non-emergency 311 operator.
Meanwhile, Stowe has been updating Evanston's Web presence, moving the city's various sites to the WordPress content management system, and Calderon has been busy working on a virtual desktop VMware implementation, which will allow any device to reach city applications from an iPad app or a browser. Calderon says Evanston city workers currently use around 1,000 different devices, from traditional desktops to iPads and smart phones.
On the staffing front, all three city employees mentioned the association with Northwestern University, which supplies graduate and undergraduate interns, as an advantage.
The future
"The last few years we've focused a lot on rapid development of things that solve specific problems and can get out the door quickly," Storlie says. "Now, for the next couple of years, I think we'll be focusing more on the longer-range, enterprise-wide systems."
An example of that will be integrating Cityworks, a commercial utilities and public works management system, with online service-requests from Evanston residents.
Software as a Service (SaaS) has made a huge difference for municipal government IT operations, Stowe observes. "This explosion of affordable SaaS products has made a big difference for many government agencies, where you don't have to have million-dollar procurement processes or fancy installs. You can be up and running in a few minutes."
"The mayor and the [city] council are very forward-thinking," Storlie says. "Without that support, from both the council and the city manager, we would not be here."
Our new survey shows fed agencies focusing more on security, as they should, but they're still behind the times with cloud and overall innovation. Get the new IT Priorities In Order? issue of InformationWeek Government today.
Never Miss a Beat: Get a snapshot of the issues affecting the IT industry straight to your inbox.
You May Also Like
---