Event-Driven Medicine Holds Great Promise
Event-Driven Medicine Holds Great Promise
Research shows that wearables and biosensors can help clinicians collect enough data to pinpoint the abnormalities in a patient's biomarkers that require attention.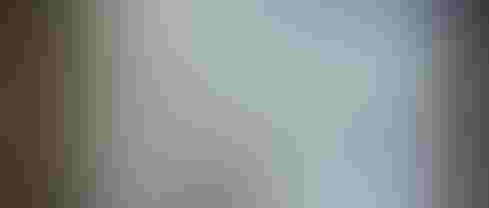 John Halamka, MD and CIO of Beth Israel Deaconess Medical Center, predicts that the hospital of the future will have software to collect the tens of thousands of data points -- blood pressure, urinalysis readings, and the like -- generated by the typical patient. That data will then get fed into an algorithm that will pull out abnormalities, or "events," from the mountain of data, events that alert clinicians about impending danger. "Today, unfortunately, we don't have event-driven medicine," Halamka said in an interview at this year's HIMSS convention.
Lacking such critical data, clinicians often arrive too late to prevent complications. In fact, what often occurs is the intern shows up the next morning, looks at the patient's chart, and declares, "Oh, I see. Yesterday, his urine stopped flowing."
BIDMC has made strides to solve such problems. It does have algorithms in place to spot triggering events that clinicians need to address, eliminating the need for them to review all the unimportant monitor readings. This new capability is made possible by connecting smart infusion pumps and similar devices to a network that also feeds information into a patient's electronic medical record or similar centralized repository that bedside clinicians can review.
[Contextual inquiry helps app developers better understand the needs of the user. Read Healthcare Software: Put Development In Context.]
Elsewhere, Sensiotec has developed a wireless monitoring device called a Virtual Medical Assistant that's inserted under a patient's mattress to measure heart rate and respiratory rate, bed occupancy, and patient movements, without the need to hook the patient up to any wires, chest patches, or wearable vests.

(Image: Sensiotec)
Biosensors are becoming more commonplace in the outpatient setting, too -- Internet-connected body weight scales, glucose meters, and blood pressure cuffs keep track of home-bound patients. A device from Safeheart USA, for example, lets patients measure the amount of oxygen in their blood (oxygen saturation) and pulse rate. This ioximeter, which clips onto a patient's fingertip, plugs into a mobile phone app that keeps track of the readings. Measuring oxygen saturation helps clinicians and patients detect early signs of hypoxia, or oxygen starvation, which helps those with chronic obstructive pulmonary disease manage their disorder.
The critical issue that all these wearables and biosensors must address: Can they stand up to vigorous testing in a clinical trial that demonstrates they improve patient outcomes?
Clinical research suggests that a wearable device that measures fetal heart rate and other important physiologic parameters can help physicians estimate if a pregnant woman is ready to deliver. The device is synched to a mobile phone app.
Similarly, research on Sensiotec's Virtual Medical Assistant suggests it can improve patient care. During a recent tour of Technology Square in Atlanta, I spoke with Sensiotec medical director Jiten Chhabra, MD, who described that research. To obtain FDA approval, the company had to submit data to verify the accuracy of the device compared to more conventional approaches to collecting vital signs. That evaluation was followed by a productivity study in which Sensiotec demonstrated that its VMA shaved hours off the time nurses need to collect vital signs. The company has yet to present evidence to show that the device reduces hospital readmissions or medical errors, however. Chhabra says those studies are in progress.
On the subject of clinical evidence, there's solid support for home telemonitoring of patients with congestive heart failure using devices that measure weight, heart rate, blood pressure, and the like. One analysis that looked at 25 peer-reviewed studies involving more than 8,000 patients found significant "reductions in mortality... and heart failure hospitalizations."
Biosensors will never replace clinicians at the bedside, but the research indicates they save time and money, while catching problems that overworked healthcare workers can easily miss.
The owners of electronic health records aren't necessarily the patients. How much control should they have? Get the new Who Owns Patient Data? issue of InformationWeek Healthcare today.
Never Miss a Beat: Get a snapshot of the issues affecting the IT industry straight to your inbox.
You May Also Like
---