Executives, Beware of Agile!
Executives, Beware of Agile!
The successful shift to an agile organization isn't just about a mandate from above; management has to embrace agile as a way of doing business.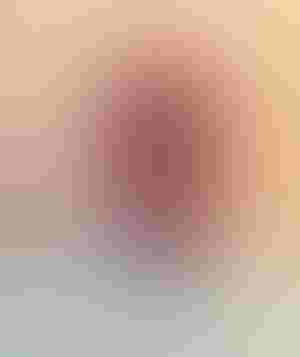 If you're an executive considering introducing agile into your organization or scaling existing agile practices across more teams and departments, I'd like to issue you this warning: Agile may represent the greatest technological benefit you have ever experienced in the course of your career. Implemented and managed correctly, agile can:
Track every dollar of your IT and development spend

Delineate how your teams could more effectively respond to market changes

Illustrate how teams create value and work aligns to strategies
It all sounds great. So, why the warning? Because the success or failure of an agile transition largely rests on the shoulders of executive leadership. In fact, "active and visible" executive sponsorship is often cited as the key contributing factor in the success of change management projects. Studies have shown that when led by effective sponsors, 72% of projects meet or exceed objectives as compared to just 29% of those led by ineffective sponsors.
Agile impacts everyone
A large percentage of those in leadership roles seem to believe that an agile transformation will not affect them or their own behaviors. This is simply not true. For a successful transformation, it is essential that leaders make a personal commitment to themselves, each other and their teams to truly transform the business. That means transforming the way everyone works.
The good news is, if you're in a leadership role, you probably have several core qualities that can serve you well in an agile transition: Leadership and communication skills, a strong intellect, the ability to take initiative, ambition, perseverance, flexibility and commitment. All of these will help you, but it might be making commitments to your teams (and sticking to them) that will have the greatest impact. So, what are these commitments? Here are seven that I recommend:
1. Leverage real data to run your business. We've all sat around in endless meetings agreeing to deadlines we know we'll never meet, features we know we lack the expertise to build, and budgets we know aren't enough to support our objectives. Commit to serving your business by making honest, data-driven decisions.
2. Measure teams based on value to the organization. Think value delivery over meeting a schedule. Think working software over software specifications. Some things simply benefit the organization more than others. Identify those that deliver the most value and use them to measure your teams.
3. Provide employees with the training they need. Training is required to learn the basics of agile methodologies. But just as agile is a continuous process of improvement, it is also a continuous process of learning. The more your teams learn, the better they adapt.
4. Learn agile methods. Leaders need an understanding of agile methods that runs deep enough to back them up when someone questions them or when they're asked for traditional project details. You can't effectively defend a topic with which you aren't sufficiently familiar.
5. Call out anti-agile behavior. You may hear suggestions that advocate a return to the old ways. You may hear comments that question the real need for so much transparency. Call these out and address them immediately. You're not quelling dissidence, you're educating and building unity.
6. Provide employees the guidance they need. Your teams are learning to work in an entirely new way. This can be especially difficult at the beginning, when agile practices are highlighting everything that's not being done correctly or is off track. Guide accordingly, with patience.
7. Reward learning and celebrate even the small successes. Let teams know that you understand the chaos curve of organizational change and will lead them through it, acknowledging and celebrating milestones along the way.
Leaders must accept that it's their responsibility to support a successful agile transformation. And they must recognize that the transformation is a journey. There will be challenges, but implementing agile software and the expertise of an experienced agile coach can help your company ensure broad, sustainable impact. Make a personal commitment to your teams, and ask for a personal commitment in return.
Doug Dockery is an architect of agile solutions and has served as an Enterprise Agile Coach with extensive experience in leading Agile Transformations. Doug has led transformations and worked directly with companies in the Fortune 100 to adopt true business agility.  At CA Technologies, Doug is the Senior Director of Agile Management and is an author, presenter, and thought-leader at events world-wide.
Never Miss a Beat: Get a snapshot of the issues affecting the IT industry straight to your inbox.
You May Also Like
---