Extending Your Reality
Extending Your Reality
Non-traditional technologies shaping the future of business include virtual reality, augmented reality, and mixed reality.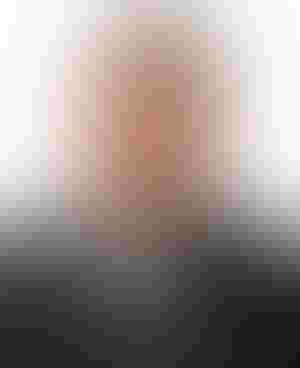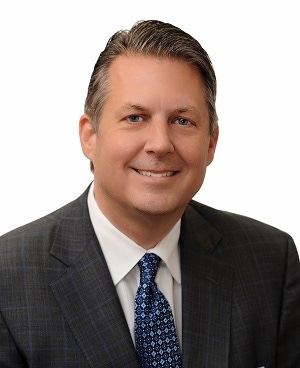 We are all aware of how digital capabilities such as context, personalization and connectivity are redefining business models across industries. However, what's coming into focus now is that this disruption is not an isolated event but a continuous process that will completely transform how we interact with each other and the world around us. And we're only at the thinnest edge of that process.
In this environment, forecasting correctly where the next wave of disruption will come from and pivoting to take advantage of it will be fundamental to success. So where will the next wave of disruption come from? For me, the answer is clear: The next disruptors will be brands that offer compelling customer experiences through embedded technologies such as virtual reality (VR), augmented reality (AR) and mixed reality (MR). With these technologies, businesses will create competitive differentiation by doing nothing less than extending the human reality.
In fact, we take a closer look at how extended reality technologies are removing the distance to people, information, and experiences, and transforming the ways people live and work as one of our top technology trends in the Accenture Technology Vision 2018 report.
Humans 2.0
The transformational possibilities of extended reality go well beyond anything that has come before. By blending reality with digital information and capabilities, extended reality experiences will augment the human brain and allow individuals to reach far beyond the limits of biology, empowering us to do more, perform better, with greater ease, and all in real-time.
We're already seeing a few early examples of consumer applications that overlay the real world with digital enhancements. There are, of course, numerous interactive mixed reality games in development, as well as a burgeoning consumer market for VR headsets. In the restaurant industry, a new augmented reality app is allowing patrons to view menu items through a tablet screen. Meanwhile, BMW recently introduced a virtual showroom that enables people to view a specific car model with their configuration preferences, using a mixed reality mobile application.
Extended reality in the enterprise
Consumer applications that extend reality are just the tip of the iceberg. The most compelling use cases will come from the enterprise space, where extended and mixed reality experiences will completely transform business processes and generate a wide range of new and exciting applications.
Growing buzz at industry events such as this week's Mobile World Congress in Barcelona are a testament to the emerging importance of VR technologies across a wide range of industries, including fashion, retail and consumer electronics. Recently, Accenture Extended Reality teamed with Specular Theory to create an interactive V-commerce experience called "Behind the Style". This innovative and award-winning demo provides a glimpse of the transformative power of virtual reality to deliver immersive experiences for consumers and unique sales opportunities for designers and retailers.
Here are other applications that illustrate the potential of the technology:
Therapy – There are wide range of potential uses for immersive, extended reality experiences in healthcare, but one of the most compelling is for victims of trauma. VR, for example, can help by simulating real-world experiences that remind a patient of a distressing event; providing a safe environment where a therapist can be on hand to help the patient overcome their fears.  
Training and education – Research at Stanford has shown that VR has real potential as an empathy engine.  By allowing people to experience another perspective of the world, VR can help users develop greater understanding and compassion for others. This feature has many applications: everything from rehabilitation tools to help criminals understand their actions from the perspective of victims, to corporate training programs that help employees acquire the soft skills required by modern business.
Virtual workspaces – Mixed reality arms people with real-time access to context-relevant information that helps them do their jobs better. In situations where expert skills are scarce, mixed reality provides a method to ensure access to these skills. A junior oil and gas technician working on an ocean drilling rig could, for instance, relay a video feed of what she sees to a more senior colleague on the other side of the world. The expert could then annotate the 3-D world displayed on the mixed reality headset to help the junior engineer finish the task to the appropriate standard.
Emerging technologies offer us a way to extend our reality, perform better and achieve more. Very soon, many of your competitors will be looking at how they can leverage extended reality applications to transform their business operations and customer propositions. Those that find the right use cases and execute them effectively will be the next industry leaders. Our advice is simple: start looking at how you can leverage extended reality technologies to transform your business now or risk being left behind.
Mike Sutcliff is group chief executive of Accenture Digital. Follow him on @MikeSutcliff.
Never Miss a Beat: Get a snapshot of the issues affecting the IT industry straight to your inbox.
You May Also Like
---