Facebook Acquires WhatsApp: 3 Key Benefits
Facebook Acquires WhatsApp: 3 Key Benefits
Facebook's $19 billion deal to buy messaging service WhatsApp may raise eyebrows, but it's a smart move. Here's why.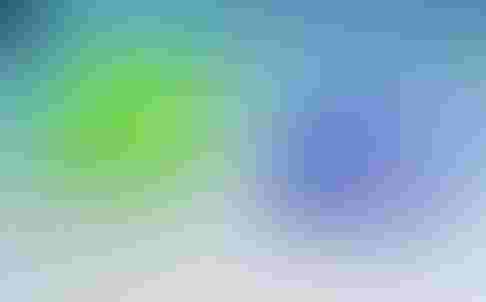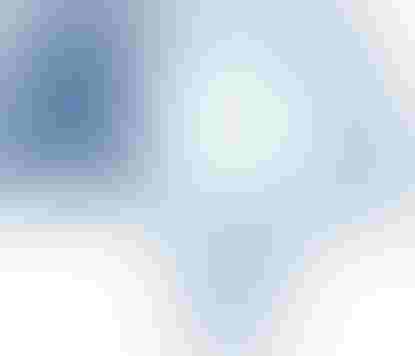 10 Famous Facebook Flops
10 Famous Facebook Flops (Click image for larger view and slideshow.)
Facebook agreed yesterday to buy messaging service WhatsApp for $19 billion in cash and stock, making it one of the largest acquisitions in tech history. The deal is set to close later this year.
According to a filing with the Securities and Exchange Commission, Facebook will acquire WhatsApp for about $4 billion in cash and 183 million Facebook shares, which are worth an estimated $12 billion. The deal also includes an additional $3 billion in restricted stock units for WhatsApp employees that vest in four years. Facebook CEO Mark Zuckerberg said in a conference call yesterday that WhatsApp will continue to operate independently.
WhatsApp is a messaging service particularly popular in Europe, India, and Latin America. Users aren't charged text messaging fees; instead, the app transmits text and photo messages via the user's Internet data plan, even if the messages are sent internationally. The app is free to download and free for the first 12 months. After that, it costs 99 cents annually.
[With a decade under its belt, what is in store for Facebook during the next 10 years? Read Facebook's Next Decade: 3 Key Challenges.]
The app, which launched in 2008, has more than 450 million active users, gaining 250 million in just the last nine months, according to Sequoia Capital, the Valley venture firm that invested $8 million in the app in 2011. In comparison, Facebook had fewer than 150 million users after its fourth year, one-third of WhatsApp's user base in the same time period. Even more astounding: Sequoia Capital said that more than 1 million people sign up to use WhatsApp every day. That rapidly growing user base is what piqued his interest, Zuckerberg said.
"We believe WhatsApp is on a path to reach 1 billion people worldwide in the next few years," Zuckerberg said in yesterday's conference call. "Eleven days ago I proposed that if we joined together, that would help us connect the rest of the world."

What's in it for Facebook?
Facebook's acquisition of WhatsApp benefits the social network in a three important ways: It better positions it to reclaim the teen demographic, a key group of users who have grown disinterested in Facebook; it allows Facebook to buy its way into mobile messaging, one of the hottest emerging markets that the social network has failed to penetrate; and it presents Facebook with a big growth opportunity.
Facebook has been open about the drop in its younger users. In its third-quarter earnings call in October, Facebook chief financial officer David Ebersman conceded that it "did see a decrease in daily users, specifically among younger teens." A report from Piper Jaffray confirmed that trend, finding that only 23% of teens cite Facebook as the most important social network, down from 33% six months ago and 42% a year before.
"Facebook wants to be a part of how people network and how they connect with one another, and teens and millennials around the world are texting and using mobile channels almost to the exclusion of other kinds of communications," said Altimeter Group analyst Rebecca Lieb. "This buys them a rapidly growing user base."
The WhatsApp acquisition also propels Facebook to the top of mobile messaging, a market that it has so far failed to tap. Popular photo messaging app Snapchat famously rejected two offers from Facebook: one for $1 billion and the second for $3 billion cash, according to reports. Its own messaging app, Facebook Messenger, launched in 2011, but it has failed to reach engagement levels that WhatsApp has achieved.
"Facebook is going to get data on millions of users out of this acquisition, too," Lieb said. "They're going to have better opportunities to understand mobile use patterns and mobile customers, and use that information in all sorts of context -- perhaps in advertising in other mobile channels."
While WhatsApp and Facebook Messenger share similarities, Zuckerberg was quick to point out its differences: Messenger generally isn't used to communicate in real time, while WhatsApp is. "Those are big differences in use cases, and the world needs both. We will help by investing in both," he said.
While Facebook has exceeded 1.2 billion monthly active users, its challenge is reaching the next billion, which will likely come from developing countries. That's where WhatsApp is thriving.
"WhatsApp is a player that is strong in both mature markets as well as emerging markets across Asia and the Middle East, which present a significant growth opportunity for Facebook," said Eden Zoller, principal analyst at Ovum.
Zuckerberg acknowledged WhatsApp's strength in emerging markets. "There are countries [such as] Korea or Japan where another messaging service is bigger, but if you look across the world, WhatsApp -- across Europe, Latin America, India, a lot of places in Asia -- is the clear leader."
Zuckerberg sees it, too, as an opportunity to diversify the company beyond the social network.
"We want to provide the best tools to share with different-sized groups and in different contexts and to develop more mobile experiences beyond just the main Facebook app, like Instagram and Messenger," Zuckerberg said. "This is where we see a lot of new growth as well as a great opportunity to better serve our whole community."
Engage with Oracle president Mark Hurd, NFL CIO Michelle McKenna-Doyle, General Motors CIO Randy Mott, Box founder Aaron Levie, UPMC CIO Dan Drawbaugh, GE Power CIO Jim Fowler, and other leaders of the Digital Business movement at the InformationWeek Conference and Elite 100 Awards Ceremony, to be held in conjunction with Interop in Las Vegas, March 31 to April 1, 2014. See the full agenda here.
Never Miss a Beat: Get a snapshot of the issues affecting the IT industry straight to your inbox.
You May Also Like
---