Facebook Friend Tracking: 3 Facts
Facebook Friend Tracking: 3 Facts
Facebook's "Nearby Friends" feature will track, store, and share your location with friends. Before you turn it on, here's what you need to know.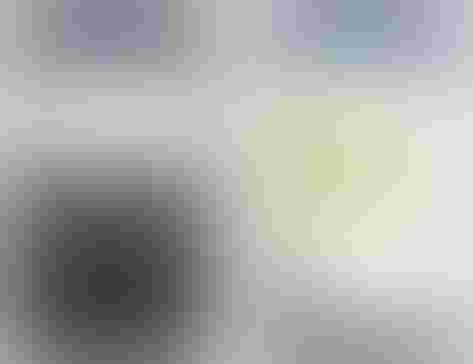 You might share a lot with your Facebook friends: what you ate for dinner last night, how you spent your vacation, and pictures of your adorable new cat. Beginning this week, Facebook will roll out a new way for friends to keep tabs on you: Through your location.
Facebook's latest feature, called Nearby Friends, alerts your friends when you're in close proximity. Sound creepy? Perhaps, but this service is completely optional: If you turn it on, you can pick and choose who you want to share your location with -- all your friends, a small group, or particular people.
What's more, the service is reciprocal, so your friends will only see your location if they, too, turn on the feature and choose to share their location with you.
Nearby Friends is intended to facilitate more real-life interactions -- a departure for a company that has always been focused on keeping you online longer.

[Get a grip on your account. Read 10 Most Misunderstood Facebook Privacy Facts.]
"When you see a friend visiting a place you've been, it's the perfect opportunity to send a recommendation for a great restaurant," wrote Facebook product manager Andrea Vaccari in a blog post. "You can also make last-minute plans to meet up with a friend who happens to be in the same place you're headed to."
Facebook isn't the first social network to make locations -- however vague -- available to users.  In December, Twitter tested a feature that let you see tweets sent from people near your location, regardless of whether or not you followed the account. Last month, a new app called Cloak launched that pinpoints your friends' social media activity so you can avoid them in real life.
While Nearby Friends could help you connect with friends in real life, there are a few things you should know before you opt in. Here's a look at how Facebook tracks and stores your information and details on new privacy settings.
1. How Nearby Friends works
Once you opt in to the service, Facebook will send you alerts when friends are nearby -- as long as they have chosen to share their location information with you. These alerts will not disclose your or your friends' exact locations. You can find this feature under a new globe icon in the mobile app; tap it to preview where your friends are. As long as you are opted into this feature, your friends can see your location within a half mile radius.
While the locations that this feature shares are fairly vague, you can choose to send your exact location to a friend, for example if you're planning to meet up later. Find this button next to each friend on your list and use it to set a window for how long you'd like to be tracked -- anywhere from an hour to several hours, or until you decide to turn it off. To stop sharing your precise location, tap the location button next to their name and tap Stop Sharing This.
When you share a precise location with a friend, they will see your exact location on a map. You can also send your friend a note with up to 40 characters for more detail about where you are or where you're going.
2. Facebook tracks your locations
When you turn on Nearby Friends, you also turn on Facebook Location History. Facebook uses this information to build a database of the places you've been -- even when you're not using the app. Facebook will add your locations to the Location History section of your activity log, but only you will be able to see this.
While Facebook automatically turns on your location history, you can switch it off. To do this, tap the More button, then Nearby Friends, then tap the gear icon. From that list, tap Location Settings, then switch the location history feature to off.
You can also delete past locations from your history. To remove places individually, navigate to your activity log from your desktop and click More, then Location History. Click the delete button next to the location you want to remove, then select Delete from the dropdown menu. To clear your entire location history, click Clear Location History at the top of the page.
3. How to opt in
Facebook is gradually rolling out the new feature to users beginning this week. You can find it under the "More" tab in your Facebook mobile app on iOS and Android. Once you turn it on, select who you want to share your location with: all your friends, or a specific list or group of friends. Users under 18 years old will not have access to the service.
Here's a video detailing how the feature works:
Trying to meet today's business technology needs with yesterday's IT organizational structure is like driving a Model T at the Indy 500. Time for a reset. Read our Transformative CIOs Organize For Success report today (free registration required).
Never Miss a Beat: Get a snapshot of the issues affecting the IT industry straight to your inbox.
You May Also Like
---