Facebook Messenger: 5 Misconceptions
Facebook Messenger: 5 Misconceptions
Misinformation around Facebook's Messenger permissions has users crying foul. Here's a closer look at the rumors, plus details about what you can -- and can't -- control.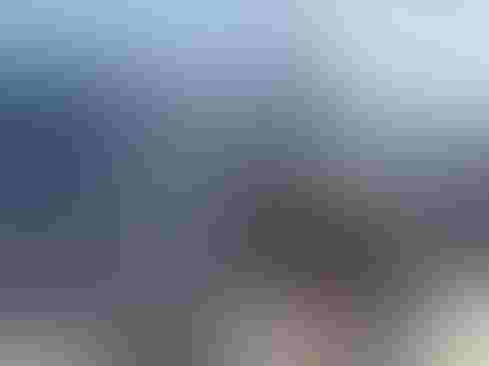 Geek's Guide To NYC Travel: Interop Preview
Geek's Guide To NYC Travel: Interop Preview (Click image for larger view and slideshow.)
The Facebook Messenger switch has users stewing.
In April, the social network announced it would kill the chat feature in its main iOS and Android apps and instead require users to download Messenger to chat with friends. This would make both apps faster, according to Facebook, since users could bypass loading their news feed when accessing and sending messages.  
While Facebook and Messenger integrate seamlessly as two separate apps, people are still crying foul. Android users have logged nearly 800,000 one-star reviews of the app while the iOS version has averaged just a one-star rating. Misinformation and distrust in the social network have fueled users' recent gripes. 
To be fair, Facebook's many faux pas have earned the company that knee-jerk reaction from users. But in reality, Messenger's permissions aren't that different from other apps you may use, and they're not as outlandish as some may claim.
Here's a closer look at some of the most common misconceptions about Messenger's permissions, plus details about what you can -- and can't -- revoke.
[Get a grip on your account. Read 10 Most Misunderstood Facebook Privacy Facts.]
1. Facebook's permissions are unreasonable.
Many of the problems users have with Messenger's permissions stem from Android's app standards, Facebook said. Android does not allow Facebook to write specific permissions for apps -- which it can do for iOS -- so instead it must use Android's generic language to explain what it needs. Facebook said this language "doesn't necessarily reflect the way the Messenger app and other apps use [the permissions]."
Another big difference: Android users must agree to all permissions at once before using the app. That's not the case for iOS users, who can grant access to or decline individual permissions on a case-by-case basis. For example, Messenger for iOS won't request access to your microphone unless you try to send a voice message or place a call, but Android users must agree to this -- and all other permissions -- before using the app.
2. Facebook can listen to your audio.
Messenger doesn't request access to your microphone to spy on you (though Facebook may use your microphone to recognize what you're listening to if you have audio recognition turned on). Instead, the app requests access to your device's microphone so you can record voice messages and use the video conferencing feature. Other apps, including Snapchat, Instagram, and Vine request this permission for similar reasons.
iOS users can turn off this permission: Visit your device's Settings > Privacy > Microphone and switch it off for Messenger.
3. Facebook wants a copy of your contacts list.
Another permission that has given users pause is Messenger's request to read your contacts. When iOS users download the app, the first thing it asks is to sync with the contacts in your phone.
Facebook requests this permission in case you have non-Facebook friends in your address book who use Messenger. You won't see these people, however, unless they, too, have enabled contact syncing. Both iOS and Android users can discontinue contact syncing by turning this option off in your Messenger settings.
iOS users can go a step further and delete imported contacts from Facebook. To do this, go to Messenger's settings page and tap Synced Contacts > Learn More. This page will show you the contacts that were imported to Messenger and let you delete them at the bottom. Even if you delete contacts, your phonebook will be imported again if you have continuous syncing turned on.
4. Facebook will snoop on your text messages.
According to a Facebook help page, Messenger asks for permission to read your text messages for verification purposes. If you add your phone number to your Messenger account, for example, this permission will let you confirm it by finding the confirmation code that it sends you via text message. 
5. Facebook tracks your location.
Facebook tags your location in messages by default in Android, but requests permission from iOS users to turn on location services. Your friends can see your location in two places: below your message and on a map, which friends can access by tapping your message.
To turn off this feature, tap the arrow button or the small circle next to your text box, which turns it from blue (on) to gray (off). You can also turn off your location setting for Messenger in the settings section of your device.
Consumerization means CIOs must grant personal devices access to corporate data and networks. Here's how to avoid loss and corruption. Get the new Mobile Security Action Plan issue of InformationWeek Tech Digest today (free registration required).
Never Miss a Beat: Get a snapshot of the issues affecting the IT industry straight to your inbox.
You May Also Like
---