Facebook Organic Reach: 5 Facts For Businesses
Facebook Organic Reach: 5 Facts For Businesses
Facebook discusses concerns from businesses that have seen a sharp decline in organic reach.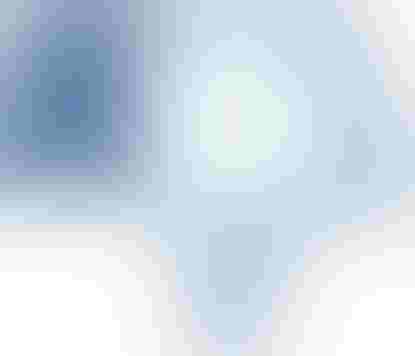 10 Famous Facebook Flops
10 Famous Facebook Flops (Click image for larger view and slideshow.)
Ever since Facebook changed its algorithm in December to determine what users see in their news feeds, businesses have complained about a sharp decline in the number of people they reach with their posts.
According to a Social@Ogilvy report, organic reach dropped from 16% of followers engaging with a brand page post in 2012 to just 6% in February of this year -- a decline of 49% from peak levels in October. The report advised community managers to expect organic reach to approach zero by the end of this year.
After fielding an onslaught of questions from concerned marketers and businesses over the past several months, Facebook's Brian Bolan, product marketing lead, explained in a blog post the reasoning behind the changes and how marketers should adjust their approach to Facebook to succeed.
"My colleagues and I at Facebook understand that this has been a pain point for many businesses, and we're committed to helping you understand what's driving this change so your business can succeed on Facebook," Bolan said. "We must be more transparent with and helpful to the businesses that market on Facebook. We're working hard to improve our communications about upcoming product changes."
[Facebook's latest privacy changes include welcome improvements. Read Facebook Privacy: 10 Settings To Check.]
Bolan addressed a number of common concerns from businesses, including why organic reach dropped, whether paid-for fans are still valuable, and the role ads play in a page's success. Here's what Facebook had to say.
1. Competition for space in news feeds caused organic reach to drop.
An average of 1,500 posts might appear in a person's news feed each time she logs on to Facebook, Bolan said. If a user has many Facebook friends and likes many pages, this number could reach as high as 15,000 posts. People like more pages than they have in the past; the total number of Pages liked by the typical Facebook user grew by more than 50% last year.
Figure 1: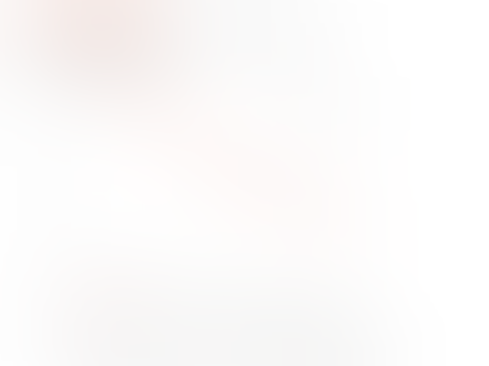 Because competition for space in your news feed is so fierce, Facebook has designed it to show you only the most relevant posts, he said. "Of the 1,500+ stories a person might see whenever they log onto Facebook, news feed displays approximately 300. To choose which stories to show, news feed ranks each possible story from more to less important by looking at thousands of factors relative to each person."
2. Displaying all content in news feeds would cause organic reach to drop further.
Many Facebook users lament that they wish Facebook would show them all the posts in their news feed, and in the most recent order. Facebook said that doing this would actually cause Pages' organic reach to decrease further.
"People only have so much time to consume stories, and people often miss content that isn't toward the top of when they log on," Bolan said. "This
means they often do not see the content that's most valuable to them."
3. Organic reach has not dropped because Facebook wants to make more money.
One of the most common complaints from Page owners, especially small businesses, is that, since organic reach has declined, the only way to reach more people is to spend money to promote their posts. Facebook says this isn't true.
"If people are more active and engaged with stories that appear in news feeds, they are also more likely to be active and engaged with content from businesses," Bolan said.
4. The fans you paid for are still valuable (especially if you purchase ads).
When organic reach declined after Facebook's December algorithm change, Page owners who spent money to build their audience complained that the investment was worthless. Facebook maintains that this isn't the case: Your Facebook fans have value -- especially if you advertise on Facebook.
According to Bolan, when a person sees that a friend likes a business, ads for the business drive 50% more recall and 35% higher online sales. Ads with this social context also signal a positive ad quality, which leads to better auction prices, he said. In addition, the insights gleaned from your fans -- such as demographics, likes, and interests -- help you reach your current and prospective customers, he said.
5. You need to pay for consistent success.
Although Facebook says businesses don't need to pay to be successful, spending money on ads can -- surprise! -- help you be more successful.
"Like TV, search, newspapers, radio and virtually every other marketing platform, Facebook is far more effective when businesses use paid media to help meet their goals," Bolan said. "Your business won't always appear on the first page of a search result unless you're paying to be part of that space. Similarly, paid media on Facebook allows businesses to reach broader audiences more predictably, and with much greater accuracy than organic content."
Though businesses can still reach their audience through organic reach, Bolan said they shouldn't rely solely on it. "Your business will see much greater value if you use Facebook to achieve specific business objectives, like driving in-store sales or boosting app downloads."
Do you think Facebook's approach with its news feed algorithm is fair? Leave us your thoughts in the comments section below.
What do Uber, Bank of America, and Walgreens have to do with your mobile app strategy? Find out in the new Maximizing Mobility issue of InformationWeek Tech Digest (free registration required).
Never Miss a Beat: Get a snapshot of the issues affecting the IT industry straight to your inbox.
You May Also Like
---