FCC In-Flight Cellphone Ban: Fight's On
FCC In-Flight Cellphone Ban: Fight's On
Lobbyists and legislators urge the FCC not to reverse its 23-year-old ban on using cellphones during airline flight.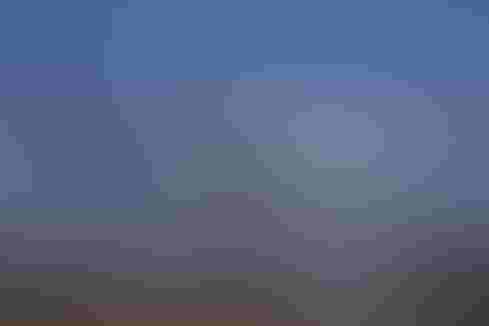 (Source: <a href="https://www.flickr.com/photos/armandolobos/13499627093/in/photolist-myV7Pg-9VN1qp-4WFdjs-nPcm52-jgZKit-ofhrWV-nRcf2Q-7cHaW3-8WqjjM-5oiTJJ-dEYCSm-obExYo-n8BXst-j7dJsX-o7roUj-nKHaAq-nK5Rb9-7UZnCB-ieuEh7-nqZRc-4nwRFZ-ib6Pb-jh3nYS-nKH3jk-ddgAUN-2hVbrU-nCueT3-5PvhbD-9cFVr-5mWQgJ-86sir-i6guLf-oxJoQC-6rp45f-9pjw4R-zmyQb-equksU-9QdCGJ-4CGrbH-3k7LPx-kLrFQP-8bL98E-3k7P34-3k7AqP-ckszvE-anLZT4-ajN3M-eWYEcw-epy7mF-eBtjT5"target="new">Alobos Life</a>/Flickr)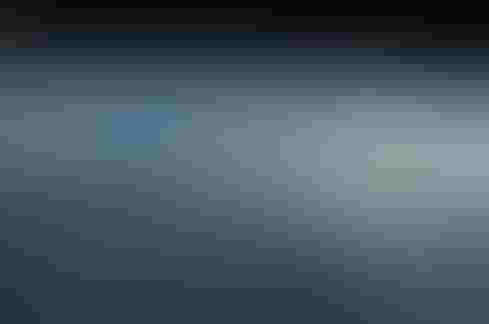 Steerage To The Stars: The Cheapsat Revolution
Steerage To The Stars: The Cheapsat Revolution (Click image for larger view and slideshow.)
As the Federal Communications Commission considers reversing its 23-year-old prohibition on cellphone calls on airplanes, lobbying groups and legislators have lined up to keep the old ban in place.
In January, the FCC published a Notice of Proposed Rulemaking (NPRM) to reverse its 1991 ban on cellular communications on aircraft. The rule change would allow cellular voice communications on aircraft flying above 10,000 feet. The agency, which has been considering the rule change since late last year, says its original prohibition is no longer relevant because of changes in mobile technology.
If adopted, the new rules could give airlines the ability to install an Airborne Access System that would provide the connection between passengers' wireless devices and commercial wireless networks, much like WiFi service is provided today aboard aircraft.
The 1991 rule was imposed over concerns about potential interference with cellular ground networks and concerns that electromagnetic emissions might unintentionally affect aircraft communications, navigation, flight control, and electronic equipment.
[Agencies are exploring how consumer tech will affect their work. See IoT, Mobile Give Government IT New Challenges.]
"I'm the last person in the world who wants to listen to someone talking to me while I fly across the country," FCC chairman Tom Wheeler told a congressional panel in December. "But we are the technical agency, and we will make the rules for the way the new technology works."
In a 2012 study, the FAA collected data from 11 countries and concluded that "civil aviation authorities reported no confirmed occurrences of cellphones affecting flight safety on aircraft with onboard cellular telephone base stations."
Separately, the FAA recently changed its rule regarding portable electronic devices (PEDs), determining that these devices can safely be used by passengers during all phases of flight.
Annoyance factor
Groups against the rule change include the Association of Flight Attendants and the Global Business Travel Association, which represents more than 7,000 of the largest purchasers of travel.
"We're not arguing [cellular calls while in flight] is not technologically feasible," Shane Downey, director of public policy for GBTA, told InformationWeek. Rather, the group's members are uniformly against the idea of passengers talking or listening to others talk on their phones during flight.
But Downey said his group's objection goes beyond the annoyance factor. "There's a security aspect to it." Cellphones "could be a potential tool for terrorists to exploit."
When asked if terrorists could communicate using the in-flight WiFi service that a number of airlines provide today, Downey said that this technology wasn't reliable, and that before in-flight communications expand or the rule is changed, security questions need to be addressed.
While the FCC considers modifying its rule, legislators from both sides of the aisle have proposed keeping the prohibition on in-flight cellular voice communications.
In a rare show of bipartisanship, Representatives Dan Lipinski (D-IL) and David McKinley (R-WV) wrote a letter to the FCC, the Department of Transportation (DOT), the Department of Homeland Security (DHS), and the Department of Justice (DOJ), urging the departments to work cooperatively as rules modifying mobile technology are considered. The letter also calls for a prohibition of cellular voice communications in an aircraft cabin.
Even if the FCC adopted a new rule, it would be the airlines' decision whether to permit the use of data, text, and/or voice services while airborne, according to the agency's FAQ.
Sophisticated attacks demand real-time risk management and continuous monitoring. Here's how federal agencies are meeting that challenge. Get the new Flexibility Equals Strength issue of InformationWeek Government Tech Digest today (free registration required).
Never Miss a Beat: Get a snapshot of the issues affecting the IT industry straight to your inbox.
You May Also Like
---