Feds Need Next-Gen Work Environments
Feds Need Next-Gen Work Environments
Flexible workspaces and top-of-the-line mobile technology are essential to federal agencies' ability to reduce costs and attract top talent.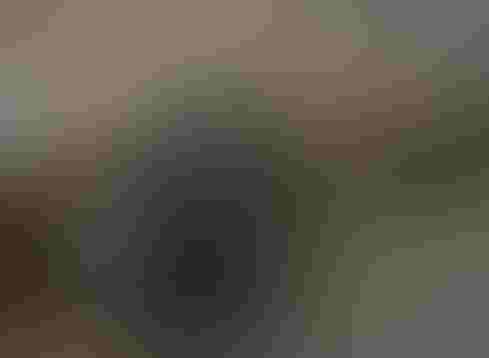 By creating on-demand, wirelessly enabled work spaces, GSA increased the number of employees who work out of its headquarters building from 2,200 to 3,300. <br />(Source: GSA)
Today's federal government employees demand the ability to work anywhere, anytime, and on any device. More and more, employees are working, not from an assigned desk, but from an office lounge or communal conference room, at home, or at a customer worksite. Faced with restrictive budgets and searching for ways to attract top talent, government agencies and their IT departments have started implementing innovative strategies to operate efficiently, reduce expenses, and maintain a competitive edge against the private sector pull for the best and brightest of the next workforce.      
With baby boomers riding the ''silver tsunami'' out of the federal workforce -- close to 30% of federal employees are eligible to retire in the next three years -- agencies must consider and meet the demands of Generation Y for a more agile work style. That means making work a thing employees do, not just a place to go. That shift in mindset takes on greater urgency if the federal government expects to compete with the private sector and attract the top-notch talent it requires.
It has been proven that where industry goes, government follows, and recent studies show that tablet and smartphone ownership is increasing. More than half of all American adults use smartphones, suggesting the  time has come for federal agencies to embrace desktop virtualization and mobility to achieve the next generation of work environment.
[The true value of mobility, big data, and the cloud emerges when agencies combine all three. Read What 24's Jack Bauer Can Teach Federal Agencies.]
As leaders get creative with cost savings on one hand, and focus on recruiting and retention initiatives on the other, some see savings and a competitive edge within their own office spaces, by rethinking their space commitments and office structures. Specifically, we are seeing a trend in creating a more efficient and flexible work environment -- flex workspaces. 
Bringing down cubicle walls, removing private office space assignments, and creating more open workspaces are just some tactics agencies are using to promote flex workspaces. These flexible work environments create a space that is no longer a physical location but a context that provides employees the ability to work anywhere, at any time -- reducing real estate costs and cutting energy use.
Looking at the corporate arena, and our own experience, Citrix estimates it realized $1.8 million in real estate savings by redesigning its office building in Fort Lauderdale, Fla., and adopting a flex workspace program. We're seeing government agencies adopt this trend, too, most notably the General Service Administration (GSA), which recently unveiled a flex environment that gives employees office and conference space on-demand and promotes greater collaboration.
To enable this type of work environment, however, agencies must deploy the technology and policies, in addition to the physical workspace changes, to make flex work and mobile work successful and secure. The release of the Department of Defense mobile strategy in June 2012 represents one example of how government agencies continue to diversify the access capabilities they offer their mobile workers, even as securing the nation's most valuable data remains a constant concern.
Flex workspaces require the ability for employees to access the data, apps, and tools they need to do their jobs. That in turn makes desktop virtualization a vital requirement, as it allows employees access to government networks from a variety of devices including laptop computers, thin clients, tablets, and smartphones. It's equally important to have a mobility management system that empowers employees to use their own devices to access any app, email, and data from any location at any time. This capability in a flex work environment helps reduce supply costs and energy consumption, saving agencies valuable resources and money.
Managing and securing the technology that enables flex workspaces also demands a strong enterprise mobility management (EMM) tool. Most IT professionals and analysts call for a comprehensive, all-in-one approach for mobility management that weaves together mobile device management, mobile application management, and mobile data management; this enables virtual connectivity while meeting mandated security requirements. EMM tools also offer powerful analytics that enable administrators to audit devices, applications, and network access, keeping IT teams in full control of all devices, no matter the employee's location.
In addition to implementing the technology to create a flex workspace, a key requirement for success is creating a culture that embraces this new form of federal work. More often, the next generation of workers is calling for the ability to work from an office lounge, collaborate in a conference room, or while traveling.  
For government agencies to attract and retain top talent, we must answer this call, making mobility a priority and enabling the generation of native technology, smartphone, and tablet users to work in the manner to which they've become accustomed. We just let them use the beneficial capabilities of their personal or government-issued devices in the workplace, and release them from their desks.
The beauty of flex workspaces lies not only in the ability for employees to work anywhere within or outside of the office, but also serves those who require more traditional office spaces as well.
The future of flex workspaces in government agencies has started, as evident from GSA's transformation earlier this year. But the enticing benefits of flex workspaces, which range from cost savings to opportunities for recruitment, will surely keep the trend moving. To keep a true competitive edge, the public sector will need to listen and answer Generation Y's demands for a flexible work environment using today's technology. As government agencies continue to adapt to this trend, work will no longer be designated by the four walls of an office but will be enabled anytime, anywhere -- reducing operational costs and promoting work environments for the best and the brightest.
What do Uber, Bank of America, and Walgreens have to do with your mobile app strategy? Find out in the new Maximizing Mobility issue of InformationWeek Tech Digest.
Never Miss a Beat: Get a snapshot of the issues affecting the IT industry straight to your inbox.
You May Also Like
---