Four Tips for a Successful IoT Deployment
Four Tips for a Successful IoT Deployment
IoT experts share some advice for companies embarking on their first, or maybe their first "successful", IoT initiative.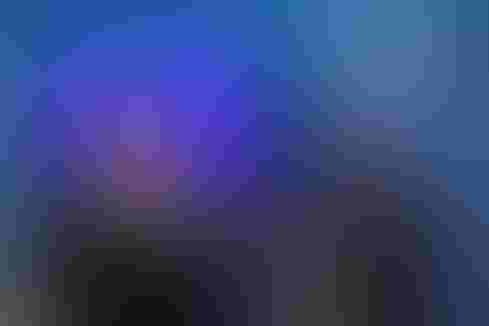 Joe Barkai (right) being interviewed by Steve Kovsky
Turning the Internet of Things into an "Internet of Useful Things" presents a challenge to IT professionals, who see potential for IoT initiatives lighting up the eyes of their line-of-business colleagues.
As more business leaders begin to grasp IoT's powerful potential to solve business problems and facilitate innovation, there are increasing demands on IT shops to integrate and develop capabilities for leveraging IP-enabled processes and devices. Some of those IT professionals showed up at Interop ITX last month to hear from a host of experts representing a variety of organizations, including Intel, Microsoft, Dell, and Orange.
Listening  to the 10 speakers that comprised the IoT Theater program, which took place among the Interop exhibits in early May, attendees came away with a list of "do's" and "don't's" to guide IoT development and integration efforts in their organizations. Key takeaways from the sessions included the following:
Think small. When it comes to laying out your initial objectives, several of the speakers advised IT implementers to avoid trying to boil the IoT ocean in the first go-around. A slow and steady approach allows teams to begin reaping benefits gradually without running the risk of outpacing their learning curve, according to John Bremner, senior product manager for IoT and medical devices at Sweden's Elekta AB. Solving just one percent of a big business problem can result in millions of dollars in ROI for an IoT initiative, advised Microsoft Cloud Solution Architect Diana Phillips.
Bake in security and compliance from the start. ScaleSec co-founders Aaron and Marsha Wilson told attendees that hosting your IoT platform in an ISO 27001-compliant data center is only the first step to keeping customers' data safe. SOC 2 reports, ISO certifications, and even FedRAMP authorizations may also be required for fintech, healthcare, government, and other sectors -- and leaving those requirements to the later stages of IoT development and deployment can result in unnecessary risks and cost overruns.
Consider using edge computing networks to balance the load, rather than relying solely on the cloud to process and relay data. Not all IoT data is created equal, noted Christos Kolias, principal research scientist for Orange Silicon Valley. Kolias recommends that teams segment business-critical applications from lower-priority monitoring and "mass" apps. Then they can be more judicious in deciding how to apply responsive edge computing resources versus sending data to the cloud.
Don't roll out an IoT app just for IoT's sake. Many IoT developers tend to place too much emphasis on how devices are connected to each other, and too little on how they deliver value to meet customers' needs. Focus on actual outcomes, advised IT industry pundit, author and blogger Joe Barkai. While you're at it, consider designing apps that could make an impact on the unmet needs of underserved populations, such as those with disabilities, suggested speaker Thomas Brady, a UI lead engineer for Carnegie Technologies.
Never Miss a Beat: Get a snapshot of the issues affecting the IT industry straight to your inbox.
You May Also Like
---