Fundings Provide a Peek into Emerging Tech
Fundings Provide a Peek into Emerging Tech
Venture and angel fundings highlight where new technologies and companies are on the cusp of growth.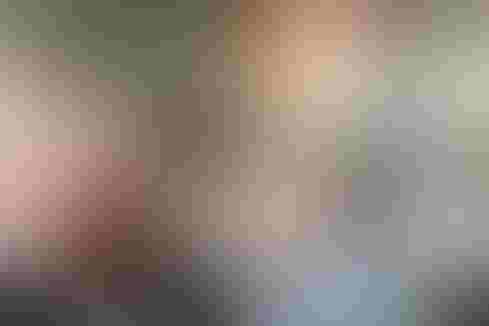 Somewhere in the spare room of a home in the US or overseas, a recent high school grad and soon to be member of the Class of 2022 at a school like Stanford or Georgia Tech is gathering up the clothes, gadgets, and dorm room basics that they will need for freshman year.
Four years after that traumatic (for the parents) drop-off day, that skinny but brilliant freshman will graduate and join a six-person start-up company, where he or she will play an integral part in building the game-changing technology that you and your organization will use just a few years later.
That's a peek at tomorrow's technology today.
We can't tell you which freshmen are on the way to cashing out their stock options or which companies they will work for, but we can get a glimpse of key information technologies that might be available in the somewhat shorter term. Some of the companies and technologies that will be in the must-have category are pulling in venture capital investments today.
This is the first in an occasional series of roundups of just a few of the noteworthy startup reporting investments. We have reviewed dozens of June press releases and posts on TechCrunch to get a sense of what already is coming down the road. In most cases, these companies have already received some angel and venture backing before getting these funds, and are well on the road to commercializing their products or services. Often they have some early customers working with their technology in the real world.
Here are a few examples:
Conversational AI company Tact.ai picked up a $27 million Series C funding from Amazon, Microsoft, Comcast, and Salesforce.
A 6-year-old Redwood City, California, company, Tact.ai now has raised a total of $57 million, with previous backers including Dell, Cisco, and Honeywell, and already has its sales software installed at large companies. The company says that its AI-powered Tact Assistant relieves the "burden of data entry and consumption" from users, by pulling in data from edge devices running various enterprise applications. "Tact.ai delivers a new system of workflow for sellers to remove friction from their day-to-day sales activities. With the AI-powered Tact Assistant, sellers can manage their deal flow and customer interactions in a more conversational way, just as naturally as playing songs using Alexa," said the company in a press release.
Candidate relationship software company Beamery raised $28 million in a Series B round.
The London-based company positions itself as enabling the building of relationships with job candidates rather than just handling resumes. Investors in the $28 million round included EQT Partners and M12 (Formerly Microsoft Ventures). Beamery said the funds will go straight into accelerating all aspects of product development. "We're doubling the size of our R&D organization over the next 12 months and opening a second R&D office," said the company press release.
Founded in 2014, Beamery already has enterprise customers, including Facebook. The company says its software allows HR groups to "build relationships with passive candidates ahead of business demand, reduce hiring cycles and create a single source of truth for all your hiring data."
Endpoint security company CrowdStrike completed a financing round of more $200 million.
A Sunnyvale, California, company, CrowdStrike said the Series E round was led by General Atlantic, Accel, and IVP, with participation from March Capital and CapitalG, and gives it a valuation of more than $3 billion.
The funds will help CrowdStrike accelerate demand for its CrowdStrike Falcon cloud-based, endpoint protection platform. The company said it has doubled its revenue and headcount in the past year, and that its platform is in use at 16% of the Fortune 1000 companies.
Crate.io reported an $11 million in Series A Funding for continued development of its machine data platform.
San Francisco-based Crate.io positions itself as a leading database company for IoT and machine learning, helping companies to "take action based on machine data-driven insights." Its products are Crate Machine Data Platform and version 3.0 of the open source CrateDB.
The funding was led by Zetta Venture Partners and Deutsche Invest Equity with participation from investor Mike Chalfen, Momenta Partners, and investor Charlie Songhurst. Existing investors Draper Esprit, Vito Ventures, and Solomon Hykes also participated in the round.
Christian Lutz, CEO of Crate.io, said, "I would like to thank Zetta Venture Partners, Deutsche Invest Equity and our other investors, whose funding is being used to expand the capabilities of CrateDB well beyond its roots. The introduction of the Crate Machine Data Platform and the innovations in CrateDB 3.0 truly move us up the stack to enterprise actionability, making us a critical component of their data infrastructure and positioning us well for the future."
Financial technology firm Brex picks up $57 million Series B funding and launches a corporate card for startups.
Established last year by the founders of Brazilian payments processor Pagar.me, Brex is looking to help startups qualify for credit based on their funding rather than their credit history. The idea is that the relationship will continue as a company grows.
San Francisco-based Brex is backed by Y Combinator Continuity, Ribbit Capital, Peter Thiel, Max Levchin, Yuri Milner, and Carl Pascarella. Brex participated in the Y Combinator Winter'17 batch.
The company said in a press release, "Brex spent the last year working with customers to perfect a product experience using technology to navigate the financial and regulatory hurdles that typically prevent early stage companies from credit card services. With Brex, growing companies can get instant approval on cards that offer high limits and don't require any kind of personal guarantee." The company claims more than 1,000 customers.
Customer support software company Kustomer raised a $26 million Series B round led by Redpoint Ventures.
Kustomer, based in New York, also said it added Cisco Investments as a new strategic investor.
Co-founder and CEO Brad Birnbaum said the company offers a "modern CRM platform for customer support and experience." Kustomer pitches its platform as an alternative to disconnected ticketing systems, giving companies access to a "full timeline of every customer, giving every agent and customer-facing rep the ability to pull in all the relevant data from their customers and across the business to serve them with speed and efficiency."
Jane.ai and its digital assistant pull in $8.4 million in a Series A funding.
Jane.ai, a St. Louis based startup that features a digital assistant built on natural language processing, has reported raising $8.4 million from private investors. Its technology, called Jane, can interface with applications such as Office 365, Slack, Salesforce, and Zenefits to help employees get answers to questions or access files.
DevOps player Cloudbees raises $62 million in equity and growth financing.
CloudBees, the Jenkins-based DevOps platform closed a traditional $37 million equity round led by Delta-v Capital and a $25 million growth financing round from Golub Capital's Late Stage Lending. Previous investors, including Matrix Partners, Lightspeed Ventures, Unusual Ventures, and Verizon Ventures, also participated.
CloudBees has now raised more than $100 million since it was founded in 2010.
"In the few, short years since founding CloudBees, we have become the recognized DevOps leader. Global enterprises have rapidly adopted our DevOps suite due to its alignment with strategic business objectives and the enterprise-grade scale and governance demanded by today's CIOs," said Sacha Labourey, founder and CEO, CloudBees in a press release. "We see a world where businesses either deliver faster and continually improve or they fail. Thanks to this new funding, we are accelerating on our vision to become the ERP of IT and orchestrate the key processes that bring innovation through software to production."
Jenkins is an open source automation server.
Never Miss a Beat: Get a snapshot of the issues affecting the IT industry straight to your inbox.
You May Also Like
---