Future IT Teams Will Include More Non-Traditional Members
Future IT Teams Will Include More Non-Traditional Members
Despite the rise of IT-related AI, automation and self-healing systems, companies are still facing IT shortages as they become increasingly digital.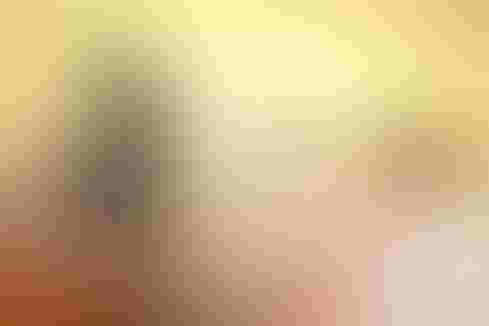 Image: Endostock - stock.adobe.com
The impending "death" of IT is sometimes overstated by vendors who are automating some aspect of traditional IT. While it's true that cloud, infrastructure as code, robotics processing automation (RPA) and autonomous databases reduce the need for traditional skills, someone must configure, monitor and manage such systems. Meanwhile, companies are becoming more software-dependent and software-driven as they execute their digital transformation strategies, so there is a net gain in the demand for technology-savvy individuals, some of whom may lack computer and information science degrees.
"The types of roles, personalities I've seen that are successful in the new way of moving is people who not only understand technology but understand how technology affects the business," said Josh Williams, VP of Solutions Engineering at data center and cloud solution provider INAP. "Instead of being an IT administrator, you're a facilitator, an IT business analyst being able to say what are the requirements for the business. We're working with dev, infrastructure and picking cloud technology. Can we support them? How do we support them? Is it valuable? Does it differentiate us? Does it make us faster, more cost effective or competitive in the marketplace?"
Having the right balance of skills at any point in time is difficult because organizations are trying to keep up with the accelerating pace of business while maintaining decades-old technology, adopting emerging technology and managing other assets that have been acquired along the way.
While business analyst roles are not a new concept, the accelerating convergence of business and IT is necessitating well-rounded talent pools that include technologists who understand what the business is trying to achieve, business professionals who understand how technology can help facilitate business goals, and a third type of role that understands the dynamics of the business in greater depth than most technologists and more about technology than the average business professional. That person bridges gaps, identifies constraints that may not be obvious to the others, helps problem-solve, helps see projects or initiatives through to completion.
Thinking differently about talent
Technologists have been told since the dawn of the millennium that they need to understand more about the business. Meanwhile, the role of the CIO has transformed from one with little or no business influence to one of major business influence in many organizations. As Informa's 2020 State of IT report shows, fewer organizations view their IT departments as an expense and a second-class citizen than they once did. Instead, they see IT as a strategic business enabler as evidenced by IT investments that are growing as opposed to staying flat.

Josh Williams, INAP
Nevertheless, attracting and retaining talent is difficult because there is so much competition for solid IT and technology-savvy talent.
Angelic Gibson, CIO at accounts payable automation solution provider AvidXchange, said her company is looking for STEM aptitude to fill gaps in its talent pool. "How do we identify creatively through AI or other interesting means of identifying talent pipelines and take people through accelerated bootcamps if they have STEM aptitude?" said Gibson. "Every role today is becoming digitized in some sense so to some degree every teammate needs to learn how to become a technologist."
Some companies are actively upskilling their employees, although Gibson thinks executives are in a better position to lead more effectively if they understand the friction points that are working against their own digital transformations.
"[T]hey have to understand how we create agile delivery pipelines with technology that help us move quickly so we can keep up with the value we need to add to the marketplace next to our competitors," said Gibson. "The ones I see at the top are the ones that really know how to do test and learn scenarios, so for me, technology is enabling a culture of continuous learning, improvement and transformation."

Angelic Gibson, AvidXchange
AvidXchange is working on a way to test for behavioral patterns that correlate with continuous learning, continuous improvement and problem-solving. The company is also building an acceleration program for team members that will help facilitate horizontal and vertical career growth. Interestingly, the Informa report shows that while more organizations are embracing a culture of experimentation, IT professionals are more concerned about failure in 2020 than they were in 2019. This suggests some companies want to reap the benefits of experimentation, like the digital disrupters, but unlike the digital disrupters, they haven't made a certain amount of failure culturally acceptable yet.
Could community exchange programs help?
Gibson also believes that companies should stop competing for talent and instead partner on employee growth and exchange programs that benefit the participating companies and their employees.
"It's actually building a pipeline for the community, because if the community thrives, we all thrive. So, creating a partnership network where we could have a community acceleration program," said Gibson. "If you're part of this cohort of people, you could move between the companies in a pre-determined way. Maybe you work for AvidXchange and then in three years Bank of America because we both participate in this talent development program. Those are the conversations we're actively having and putting plans around."
While companies tend to talk in terms of "competitive advantage," might there be room for "cooperative advantage?" Perhaps, particularly with the rise of a younger, more collaborative-style workforce.
For more on the role of IT and the talent crunch check out these articles.
Next Phase of DevOps: Upskilling for Processes and Humanity
Is IT the Good Guy or Bad Guy in Upskilling?
How IT Leaders Can Attract and Retain the Right Talent
Never Miss a Beat: Get a snapshot of the issues affecting the IT industry straight to your inbox.
You May Also Like
---