Geekend: Onion Or Real?
Geekend: Onion Or Real?
Real life or parody? With these stories, it is hard to tell.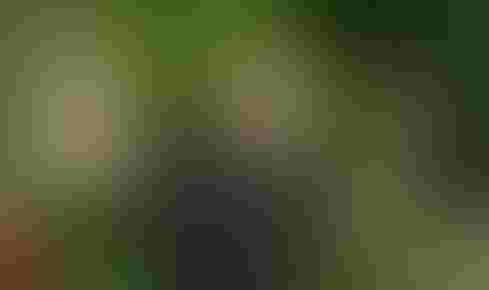 Have you ever read a news headline and checked a second time to make sure it wasn't an Onion article? I know I have. So I decided to start what I'm hoping will become a semi-regular feature in this Geekend column: a quiz called "Onion or Real?"
The rules are simple. I'll give you the headlines and snippets from eight stories. Some came from parody news site The Onion. The others from a legitimate news organization. At the end, I'll give you the answers. Put your score (and any comments on the articles) in the comments section at the end of this column. Anyone who gets all eight will get a special Geekend salute.
1. "New Scientific Study Shows Rich People Cheat and Lie a Lot"
This study showed that rich people will literally take candy from a baby. "In one experiment, participants were invited to help themselves to a jar of individually wrapped candy destined for children in an adjacent lab; those who were identified as upper class took roughly twice as much candy as their lower-status counterparts."
2. "Study: Human Ability to Cooperate Most Strongly Exhibited When Ordering Pizza"
We might steal candy, but according to this article, pizza is sacred. "Confirming that the process causes individuals to collaborate closely, reach compromises, and display empathy, a new study from the University of Michigan has found that the human ability to cooperate is never more strongly exhibited than when a group of people order a pizza."
3. "New ESPN Program to Feature Attractive Blonde Reading Tweets for 30 Minutes"
TV has been veering this way for years as programs start to bombard us with tweets right in the middle of the show, and news and sports anchors read tweets on the air. "ESPN programming executives announced Wednesday the debut of a new show called The Pulse that will air afternoons on ESPN and evenings on ESPN2, and which will consist of an attractive blonde host reading tweets and Facebook comments to the camera for a half hour." I can't show you a real video -- that would give the correct answer away -- but expect it to look like this:
4. "Meet the Arm Wrestling Champion With One Gigantic Superarm"
Like a bad superhero from an old comic book, this man is Popeye with spinach on the right and without on the left. "For the German uses the bulging bicep for professional arm wrestling and he has claimed eight national and 14 international titles in 10 years. A genetic defect led to a forearm almost 46cm wide, and a career that has seen him traveling the world."
5. "Woman Rescuing Cat Stuck in Tree Gets Stuck in Tree Herself"
A Good Samaritan, hearing a cat crying in a tree, climbed up to help. According to reports, "Firefighters in Erie say they brought a 28-foot ladder to help Tara Dennis get down from the branches on Sunday." The best part comes at the end of the story: "Deputy Fire Chief Jeff Carroll says firefighters first carried down the cat, then helped Dennis." Priorities.
6. "Taco Bell Warns Employees Against Directly Exposing Skin to Food"
Bringing new meaning to making a run for the border, the article states: "In a new handbook distributed Friday to employees at all 6,500 of its locations worldwide, fast food chain Taco Bell has issued an updated set of safety protocols that warns workers against directly exposing their skin to any of its food products."
7. "3 Dozen Chemical, Emotional Responses Activated by Phrase 'Pigs in a Blanket' "
Food, especially the treats and dishes we liked when we were younger, can trigger powerful memories. Now a study shows exactly how much just by studying our chemical responses to words. One subject of the study was Rob Northcutt. "Within nanoseconds of recognizing the words and calling to mind the dough-wrapped cocktail wieners, the man's limbic system simultaneously summoned feelings of hunger, joy, envy, desire, and even, somehow, a deep sense of loss. Additionally, the flood of neurotransmitters and flurry of synaptic activity, which reportedly spanned four areas of Northcutt's temporal lobe, is said to have conjured up a diverse mixture of tastes, smells, sounds, and memories."
8. "Teen Loses Finger at Croydon Rave, Continues Dancing 'Because the Bass Was So Hard' "
According to reports, a teenager was at a rave in the English town of Croydon when the fire alarm started going off. The teen decided at the urging of the crowd to rip it off the wall. Apparently, he literally cut off his pinky in the process. The teen said in an interview: "It's the weirdest feeling. One second you're fine and your little finger is there, and the next second it's gone... I was in so much pain and shock that the first thing that hit my head was the beat and the bass. The bass was hard, so I just ripped off my top, wrapped it around my finger, and tied it up as tight as I could and skanked it out for half an hour." Who wouldn't do the same thing? Apparently he was told later that a "'bunch of stoners' found [his] little finger and were playing catch with it."
So which are the real headlines? Which are fake?
Answers
1. Real. Rich people really do take candy from babies.
2. Onion. The Onion made up the pizza study, but I actually think such behavior is true. Maybe we could get a grant to study it. I'd eat pizza for science.

3. Onion. As close to the truth as that faux ESPN article is, the network hasn't gotten there yet. But I expect ESPN to rip off this idea within the month.
4. Real. There really is a dude with arms like that. I wonder how he buys gloves.
5. Real. Ms. Dennis really did go out on a limb for a cat.
6. Onion. Taco Bell might be the butt of endless jokes, but as far as we know, its food is safe to touch.
7. Onion. While I'm quite sure pigs in a blanket really do bring back fond memories, they probably bring up way more than 36 chemical responses and emotions.
8. Real. It turns out that an actual kid lost an actual finger at a rave. I imagine this was his response:

So how many did you get right? Tell us below -- and tell us which ones you got wrong and why you think you got them wrong. And share you own strange-but-true news stories.
Never Miss a Beat: Get a snapshot of the issues affecting the IT industry straight to your inbox.
You May Also Like
---