Generation Z is the Key to Accelerating Digitalization
Generation Z is the Key to Accelerating Digitalization
These digital natives hold the key to not only unlocking but also fast-tracking the global effort in welcoming tomorrow's fully digital world. Here's why.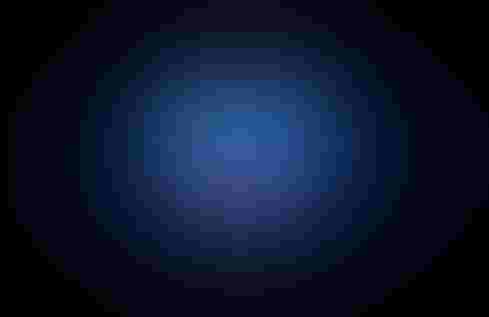 Image: abemos - stock.adobe.com
Born between 1996 and 2010, Generation Z members are recognized as the first true digital natives. Gen Z was born into the internet era, a time that was characterized by massive digital societal change: a bevy of new jobs flooded the market, new industries were built, new technologies were created, and the ways of everyday life changed forever. As a result, Gen Z knows first-hand what digitalization looks and feels like.
Here are four reasons we think Gen Z holds the key to accelerating the digital transformation of tomorrow:
1. Gen Z is the digital first generation
From the very layout of the workplace environment to human experiences and onboarding processes, Gen Z wants every aspect of tomorrow to become one with digital infrastructure. Indeed, the push for human/digital connectivity promulgated by this generation arguably helped spur advancements in IoT in the first place, as a result of these digital natives pushing for hyper-connectivity within the daily human experience. As a result of the digital first mentality that Gen Z embraces, a movement of young scientists and pioneers has been mobilized, creating impressive new digital solutions.
For example, to keep satellites and spacecraft out of harm's way, 21 year old Amber Yang created an AI-powered program that can predict with 98% accuracy the future position of space debris -- a program that proved to be more sophisticated than NASA's own models. She was also awarded the 2017 Intel Foundation Young Scientist Award and the CERN Award at the Intel Science & Engineer Fair. Another example of a trailblazing Gen Z-er is 18 year old Payton Roberts, who at the age of 16 already held five patents. He is the youngest winner in history of both the National STEM Education Award and the Discovery Education 3M Young Scientist Challenge, and even founded a STEM non-profit.
2. Generation Z advocates responsible cultural values
Gen Z is one of the biggest advocates for diversity, ethics and responsibility, all of which are factors that play into boosting digitalization. Diversity is essential to accelerating developments in both AI and STEM: Without diverse teams to collect data, AI programs face the consequence of biased algorithms that produce faulty results, and with just 30% of the world's females in STEM, research, enterprises, and government initiatives that could have been accelerated with the power of women lag behind instead. These problems can only be amended by a complete paradigm shift, which Gen Z has the potential to catalyze.
According to a report by Pew Research Center, Gen Z is the most diverse generation in history. Another survey conducted by the research institute states that 62% of Generation Z values a diverse society. Moreover, a top priority for Gen Z is a diverse work environment: In fact, 77% stated that they look into a company's diversity performance when taking job offers into consideration. Gen Z's prioritization of diversity is further augmented by the emphasis on ethics, responsibility, and transparency in the workplace and in society.
As the voice of Generation Z continues to get louder, governments will be pressured from all sides to transform ethical standards into true legislature (such as AI guidelines, for example), which will have tremendous implications for the global advancement of Responsible AI and Explainable AI (XAI). Examples of Gen Z-ers who are making waves in the realm of ethics and responsibility include 17-year-old Swedish climate activist, Greta Thunberg, as well as 22-year-old Pakastani women's education advocate, Malala Yousafzai. These outstanding Gen Z-ers have shown the importance of ethics and responsibility in society, and in a future where man and machine will be inseparable, transparency in machine learning algorithms must serve as established law -- not as a mere suggestion. Lastly, Thunberg and Yousafzai have clearly shown that Gen Z places social impact and cultural values above all, channeling a pioneering mindset in order to influence the world, and ultimately speed up digitalization.
3. Gen Z is ready for the digital economy
The digital economy illustrates individuals like Thunberg and Yousafzai, who are purpose-driven, maintain growth mindsets, and are not afraid to act as pioneers and take risks in the name of progress --and Generation Z exemplifies these characteristics. According to a report by Girls With Impact, 45% of Gen Z wants to be employed at a company that makes a positive and significant impression on the globe. Furthermore, Gen Z is not afraid to take a leap of faith and embrace failure and be pioneers. In fact, over 80% say that experiencing failure serves as a crucial learning platform to boost innovation. And in order to be a pioneer, one must be willing to embrace new skills in order to thrive in the new digital economy. For example, 76% of Generation Z believes that the skills required in the workplace of today vastly differ from the skills that were needed in previous generations. A new array of occupations will come with the new digital economy and Gen Z-ers will be ready to adapt to new industries, including the data workforce, space technology sector, quantum technologies, IoT workforce, autonomous systems, and more. Combined, all these factors that Generation Z exhibits are necessary in order to optimize the digital economy and accelerate digitalization.
4. Gen Z advocates a human-centric approach
More than 90% of Generation Z want to add a human touch to their work teams and expect the online experience of the future to be centralized around humans. One application of the human-centric approach that Gen Z-ers advocate for is AI-powered visual shopping experiences. Because of their constant online presence, digital natives have encouraged traditional brick-and-mortar establishments to take-up social media and online platforms to bring the customer experience online -- which can be augmented with AI technologies to make a more people-oriented shopping experience. As more and more Gen Z-ers penetrate the workplace and influence the tech market, the vision of a personalized future promulgated by digitalization will receive a tremendous and necessary jumpstart.
The way forward
Without knowing it, Gen Z has already helped to accelerate the digitalization of the future. Having been born into an era of digital transformation themselves, Gen Z has a very well-established image of what must be done in order to prepare for the next great technological shift. This fact, combined with the pioneering, dynamic mentality of Gen Z, means that these digital natives hold the key to not only unlocking but also fast-tracking the global effort in welcoming tomorrow's fully digital world.

Mark Minevich is the President at Going Global Ventures and is a leading global AI expert and digital cognitive strategist, Venture Capitalist, US Council Fellow on Competitiveness, and B20/G20 task-force member. 

Angelica Sirotin is an up and coming venture entrepreneur, founder, and Gen Z advisor on AI, Digitalization, and the Future of Work.
Never Miss a Beat: Get a snapshot of the issues affecting the IT industry straight to your inbox.
You May Also Like
---