Gmail Shows Images By Default
Gmail Shows Images By Default
Google now serves images through a proxy server to improve both security and the user experience. Marketers might not like the change, though.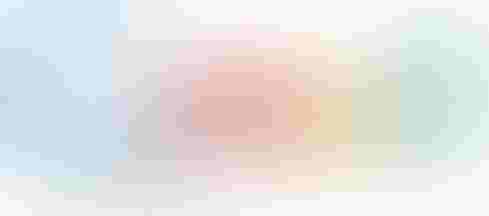 Google Barge: 10 Informative Images
Google Barge: 10 Informative Images (click image for larger view)
Google has changed the way it handles images in Gmail to create a better user experience, potentially at the expense of marketers.
Until now, Gmail by default has asked users whether they want to display images in messages. The company took this step, explains Gmail product manager John Rae-Grant in a blog post, to protect users from those who might use images to compromise security.
Loading an image requires a call to a remote server to fetch the file, an act that might reveal information about the requesting user and computer, and might bring malware disguised as an image. Over a decade ago, privacy advocates warned about the threat posed by Web bugs, 1-pixel images that convey information to the image host without the knowledge of the recipient. Today, few people think twice about what has become a standard email marketing mechanism to track whether messages have been opened.
[ Can Yahoo keep up with Gmail? Read Yahoo Revamps Email To Challenge Gmail. ]
But as of Thursday, for the browser-based desktop version of Gmail, and early 2014 for the iOS and Android Gmail apps, Gmail itself will serve third-party images, thereby enhancing privacy and enabling images to be shown by default without the worry of malware from the originating server.
"Instead of serving images directly from their original external host servers, Gmail will now serve all images through Google's own secure proxy servers," said Rae-Grant, who notes that the ability to have messages ask whether images should be shown will be retained as an option in Gmail's Setting menu.
As a consequence, most Gmail users will see images in their Gmail messages without having to ask for them. That should help email marketers by ensuring that highly designed email marketing messages can make an impression on everyone who opens them, rather than just those who also opt to display images. 
But the change might not be entirely beneficial from an advertising standpoint. Email marketing firm Movable Ink noticed the changes to the way Gmail handles images last week and analyzed the effect of the changes on email recipients. The firm said in a blog post on Tuesday that somewhere between 2% and 5% of the typical business-to-consumer email marketer's subscriber list will be affected by the changes.
Only those accessing Gmail via a desktop browser and Google's Gmail app are affected, according to the firm. This applies not only to messages sent to gmail.com but also to messages sent to a third-party domain and accessed through the Gmail client. Those using Apple's Mail app on iOS or OS X, Outlook or another desktop email client, or those receiving email outside of Gmail, are not affected.
By serving images through its own proxy servers, Google is denying marketers access to email recipients' IP addresses, location, and other information conveyed through user-agent headers, such as time data and platform type, an important characteristic in serving properly sized images. In some cases, the absence of location data might prevent geo-specific images from being loaded.
Movable Ink also notes that Google is stripping the cache-control headers, which determine how long images should remain locally cached. This could prevent recently updated images or real-time content from loading if a message is opened for a second time.
Email marketers are still smarting from Google's introduction of tabs earlier this year, an addition that buried many email marketing messages in Gmail's Promotions tab. But according to Matthew Grove, delivery engineer at email marketing service MailChimp, the number of people opening marketing messages in Gmail might be down, but click-through rates and the number of people leaving message lists have remained flat.  
"If the data tells us a story, it's that Gmail tabs are working as intended and helping people manage their inboxes," writes Grove.
Thomas Claburn is editor-at-large for InformationWeek. He has been writing about business and technology since 1996 for publications such as New Architect, PC Computing, InformationWeek, Salon, Wired, and Ziff Davis Smart Business. He is the author of a science fiction novel, Reflecting Fires, and his mobile game Blocfall Free is available for iOS, Android, and Kindle Fire.
Consumerization 1.0 was "We don't need IT." Today we need IT to bridge the gap between consumer and business tech. Also in the Consumerization 2.0 issue of InformationWeek: Stop worrying about the role of the CIO (free registration required).
Never Miss a Beat: Get a snapshot of the issues affecting the IT industry straight to your inbox.
You May Also Like
---