Google, Facebook Apps Win Smartphone Loyalty
Google, Facebook Apps Win Smartphone Loyalty
Who's winning over the most smartphone users? New research by Mobile Metrix and ComScore shows it's a tough road for smaller apps developers.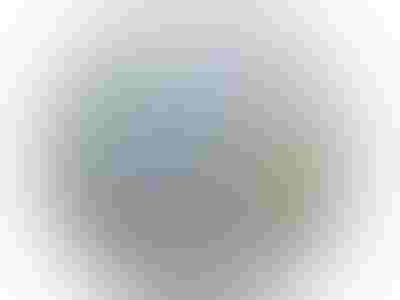 Image by Valentyna Sagan used under <a href="http://commons.wikimedia.org/wiki/File:Google-apps-ne-besplaten.jpg" target="_blank">Creative Commons</a> license.
13 Favorite iOS, Android Apps
13 Favorite iOS, Android Apps (click image for larger view)
Google Sites ranked as the top-used service among smartphone users, according to new research by Mobile Metrix and ComScore. Google's services are used by 88% of smartphone owners in the US. Examining the top mobile websites and mobile apps together shows that the web's largest players also enjoy the greatest penetration on mobile devices.
Mobile Metrix and ComScore ranked the top 15 smartphone properties (mobile web and app use combined) and top 15 individual smartphone applications in the month of October. They studied smartphone users over the age of 18 on both Apple's iOS and Google's Android platforms. The winners shouldn't surprise anyone, as they are from today's biggest social networks, media companies, and service providers.
Google was the top overall web service, but Facebook was a close second with a presence on 84.4% of all US smartphones. Yahoo ranked third among web properties with a reach of 77.9%. Rounding out the top five are Amazon, with a reach of 65.3%, and Apple, with a reach of 49.6%.
[Many of these big-name companies have made news for other reasons. See 10 Historic Tech Memos & Rants.]
If you're surprised to see Yahoo ahead of both Amazon and Apple, don't be. More than a handful of network operators in the US, such as Sprint, preload Yahoo apps and services on their devices. On some smartphones, Yahoo is the default home page in the browser, even on Android phones. You can thank agreements between Yahoo and the carriers for its presence on Android devices in the US. Clearly, people like shopping on Amazon.com, whether from the website or the mobile app, and enjoy perusing Apple's gear from their phones, as well.
The remaining top 15 web services are AOL, Pandora, Microsoft, Wikimedia, Turner Digital, eBay, CBS Interactive, Glam Media, ESPN, and The Weather Company.
Looking strictly at mobile applications paints a somewhat different picture. Facebook is far and away the leader, with a presence on 75.7% of smartphones. That means three out of four Americans access Facebook from their phone. The Google Play Store, which is the app and content space for Android devices, ranks second with a reach of 54.0%. Google's standalone search application is found on 52.2% of smartphones. Rounding out the top five, Pandora ranks fourth among mobile apps, with a reach of 48.2%, and YouTube ranks fifth, with a reach of 48.0%.
Among apps, social networking, app shopping, search, music, and video are the winners. Looking at the rest of the top 15 apps shows Americans' proclivity for services from the top web providers. The rest are, in order: Gmail, Apple App Suite, Google Maps, Yahoo Stocks, Instagram, Yahoo Weather, Apple Maps, Twitter, The Weather Channel, and Facebook Messenger.
Instagram is found on 25.5% of smartphones in the US, which is higher than Twitter's reach of 21.8%. Instagram is owned by Facebook. Smartphone users plainly want to read their email, share stuff, get directions, and check the weather.
The rankings from Mobile Metrix and ComScore highlight just how hard it is for smaller app developers to gain critical mass on smartphones.
IT groups need data analytics software that's visual and accessible. Vendors are getting the message. Also in the State Of Analytics issue of InformationWeek: SAP CEO envisions a younger, greener, cloudier company. (Free registration required.)
Never Miss a Beat: Get a snapshot of the issues affecting the IT industry straight to your inbox.
You May Also Like
---