Google Glass Killed: For Now
Google Glass Killed: For Now
The Google Glass Explorer Program is shutting down for now, but this isn't the end of the company's plans for Glass or wearable computing.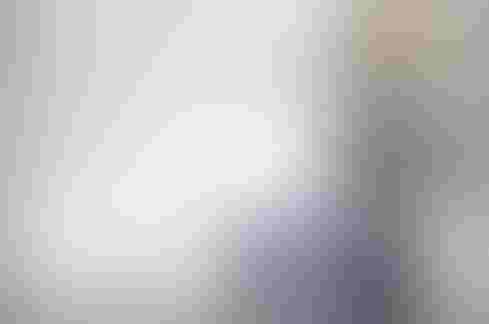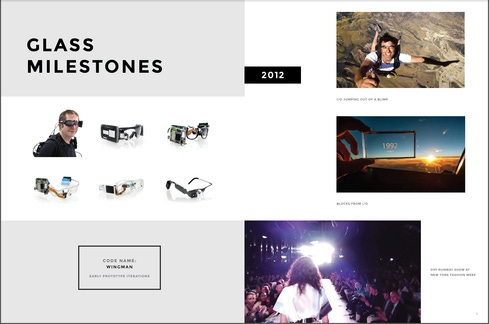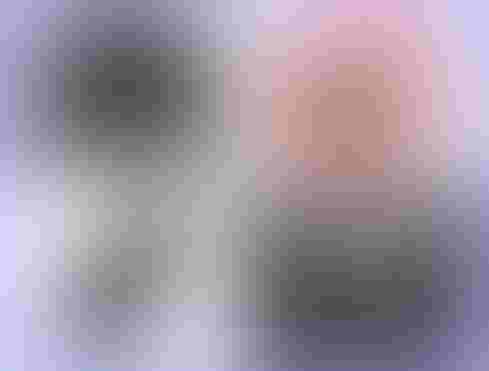 8 Biggest Tech Disappointments Of 2014
8 Biggest Tech Disappointments Of 2014 (Click image for larger view and slideshow.)
On Monday, January 19, 2015, Google plans to pull the plug on Google Glass Explorer Edition, its first attempt at Android-powered eyewear.
Google is celebrating what looks like a mercy killing as the technology's graduation from Google [x], the company's "moonshot" research group. The Glass team now will report to Tony Fadell's Nest home automation group within Google proper. And it will continue to work on the next incarnation of Glass.
"We're continuing to build for the future, and you'll start to see future versions of Glass when they're ready," the Glass team said in a blog post.
But the Glass group's migration from the lab to the mothership also means the conclusion of the Google Glass Explorer Program and the discontinuation of the $1,500 Google Glass Explorer Edition headset.
It's an ignominious end to a product introduced with unprecedented daring and flair: the Glass-streamed skydive from an airship over San Francisco onto the stage of Google's 2012 developers' conference.
[Is your company ready for flying drones? Read Enterprise Drones: What CIOs Should Know.]
If only Glass's childhood had been as inspiring as its birth. Skewered on Saturday Night Live, banned in bars, bait for political grandstanding, Glass was used and abused by people with grievances against the company and those just looking for a laugh at Google's expense. Widespread ignorance about the capabilities of the device and simmering suspicion about the motives of its maker made Glass a crown for the clueless.
Interest in computerized eyewear -- at Google and many other technology companies -- remains. Google plans to continue Glass At Work, its business-oriented program for its wearable technology. Samsung is said to be working on its own augmented eyewear, Gear Blink. Epson and Vuzix continue to sell smart glasses. The list goes on because businesses see value in hands-free computing and information presentation.
Jon B. Fisher, co-founder and CEO of CrowdOptic, a company that provides live video streaming for Glass, insisted in an email that Glass is alive and well. "Glass didn't fail," he said. "Glass needed to start off the reservation in skunkworks and now it is being placed in a specific product category (IoT). We have seen unprecedented enterprise adoption in our own company in the last 2 quarters and we're now in 50+ hospitals and dozens of sports stadiums with 7 Fortune 500 wins."
In an emailed statement, Forrester analyst J.P. Gownder observed that Glass remained in beta for more than two years and never really became a product. "This organizational move will help to clarify the go to market strategy for both consumer and for enterprise customers," he said. "Forrester's data shows that 43% of consumers have interest in Glass -- but 50% also have privacy concerns. So Google needs to construct a consumer image for the product, and deal with privacy concerns if they want it to be mass market."
Glass didn't fail as technology -- there's a place for computerized eyewear in certain industries -- but it did fail to become a socially acceptable consumer product. Fisher contends Google's biggest misstep was "allowing the consumer press cycle to manifest without comment."
Yet there's more to it than that. It's not just a matter of muddled messaging. No amount of pushback can transform social sentiment in a matter of months. For many, pointing a camera represents an act of rudeness or aggression. Glass broke longstanding social contracts and did so boldly. It was in your face, in the figurative and literal senses of that phrase.
Beyond that, Google failed to present a convincing consumer use case. The company tried to encourage developers to create apps that took advantage of its hardware and there were some promising ones, like Word Lens, an optical character translation app that Google bought last year and integrated into its Translate app. But Google focused too heavily on Glass as a way to capture activities.
This is evident in the photo collection the company distributed to participants in its Glass Explorer Program as a remembrance. There are few shots of Glass presenting information to the wearer -- shots that attest to the device's usefulness as a network-connected computer. Most of the images are photographs taken by Glass users, as if photography from a head-mounted camera were somehow remarkable. Cameras come in many forms these days, and the images could just as easily have come from a GoPro camera or a mobile phone in many cases.
In short, what set Glass apart -- being a hands-free, head-mounted smartphone -- only seldom came into play for most consumers. Typically, other tools already available, a smartphone or camera, could provide the same functionality without the limitations, the social stigma, or the unfamiliar interface.
Glass will return some day, Google says. Perhaps it will have the missing features that would have made its first incarnation wonderful, such as augmented reality overlays, or with fewer but better executed features, such as the ability to easily stream live video to a device, from it, or both. But Google will have to hurry because one company's mistakes teach every company in the industry.
Apply now for the 2015 InformationWeek Elite 100, which recognizes the most innovative users of technology to advance a company's business goals. Winners will be recognized at the InformationWeek Conference, April 27-28, 2015, at the Mandalay Bay in Las Vegas. Application period ends Jan. 16, 2015.
Never Miss a Beat: Get a snapshot of the issues affecting the IT industry straight to your inbox.
You May Also Like
---