Google In 2015: 11 Predictions
Google In 2015: 11 Predictions
Forget "peak Google." The year ahead will bring slower but continued expansion and diversification.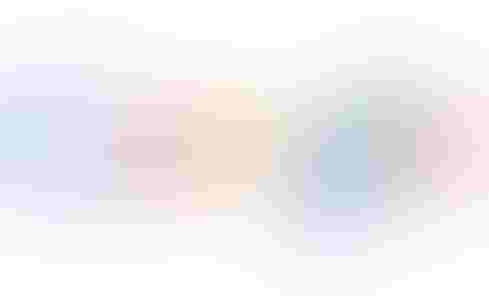 to replace Google with Yahoo as the default search engine in the US version of Firefox underscores the importance of Chrome as friendly territory for Google.
So, that's five wrong out of 10, if I get credit for the last one. That's much worse than my 2013 predictions. Seeing the future isn't easy. Time to try again.
1. Project Ara gains momentum.
Project Ara, Google's effort to build a modular cellphone, will avoid Glass-like hype and roll out the beginnings of working product during the first quarter of 2015. That's Google's already-stated plan. But Project Ara will prove useful to Google on a number of levels. It will offer a low-priced phone that can compete in price-sensitive markets. It will open up a market for third-party hardware modules. It will serve as a proof of concept for 3D printing as a mass-manufacturing tool. And it will dovetail with the Internet of Things, in effect an interface for things -- Project Ara modules could easily have uses outside the phone frame, with external devices. It will be featured prominently at Google I/O 2015.
2. Google adapts Hangouts and/or Chromecast to handle live game broadcasting.
With Amazon snatching Twitch from Google's grasp, Google will look for ways to add live streaming of mobile and web games to its services. Hangouts and Chromecast are obvious candidates for doing so, through Android and web APIs.
3. Google+ languishes.
Unwilling to pull the plug on Google+, Google will allow the service to limp through 2015 without significant updates.
4. Supreme Court sides with Oracle in Java API case.
As of early December, the Supreme Court has not yet decided whether to consider Google's appeal. I suspect the justices will review the case, because it's important and there's confusion about the nature of APIs. But I fear they will make the wrong decision.
5. Google makes EU antitrust settlement offer, and this time it sticks.
Unnerved by calls to break up the company, Google will return to the bargaining table with more concessions to appease European publishers and vertical search sites. Regulators will eventually agree to the revised terms. But Google will face an even tougher challenge trying to defend its Android business practices.
6. Google buys Belkin or another maker of connected things, but not GoPro.
Google's acquisition of Nest is only the beginning. There are many more peripherals, gadgets, and appliances that could provide the company with data. Samsung's purchase of Smart Things will help push Google to make further investments in smart home systems. CCS Insight has suggested Google will buy the sports camera maker GoPro in 2015, but that seems unlikely in light of the Motorola Mobility divestment.
7. Google launches paid streaming video service.
In November, Google introduced a beta version of a subscription-based streaming music service called YouTube Music Key, to compete with Spotify and Apple's Beats Music. A paid video streaming service similar to Netflix will follow, as soon as Google can strike the necessary deals with video companies.
8. Google acquires, invests in, or partners with a 3D printing company.
Automated manufacturing is a natural complement to Google's investments in robotics companies and in Project Ara. Google will strengthen ties with a company like 3D Systems, Materialize, or Voxeljet to ensure that it can participate in the emerging era of mass customization.
9. Google's Calico doesn't achieve an anti-aging breakthrough.
The healthcare and biotech markets, unfortunately, work on different time scales than consumer technology companies. It will be a while before Calico, Google's health technology venture, produces anything of value to the general public.
10. Google Glass is repurposed to accommodate Magic Leap's virtual reality system.
After a near-death experience, Glass will emerge as an augmented reality peripheral for gamers, thanks to Magic Leap's technology. And it will continue to evolve as a tool for people who need a hands-free communication and presentation tool.
11. Google buys SideCar.
Despite the $258 million invested in Uber, Google will balk at the potential backlash that would follow from buying a controversial company like Uber. Instead, it will buy the more affordable SideCar, another company in which it has invested. To Google, SideCar vehicles will offer more data collection possibilities, the ability to serve double duty as Google Shopping Express vehicles, and a testing platform for in-car advertising and media technologies.
There you have it: one possible version of the future. Your reality may vary.
Apply now for the 2015 InformationWeek Elite 100, which recognizes the most innovative users of technology to advance a company's business goals. Winners will be recognized at the InformationWeek Conference, April 27-28, 2015, at the Mandalay Bay in Las Vegas. Application period ends Jan. 16, 2015.
Never Miss a Beat: Get a snapshot of the issues affecting the IT industry straight to your inbox.
You May Also Like
---