Google Parent Alphabet Dethrones Apple As Most Valuable Company
Google Parent Alphabet Dethrones Apple As Most Valuable Company
Alphabet's overall earnings results were better than expected, passing Apple as the most valuable company in the world. Google accounted for all but a sliver of its parent company's revenue.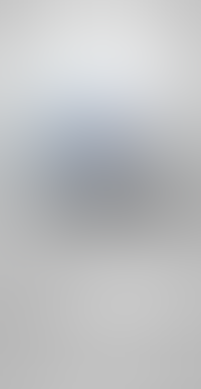 10 Cool Microsoft Garage Projects You Didn't Know About
10 Cool Microsoft Garage Projects You Didn't Know About (Click image for larger view and slideshow.)
Alphabet, Google's parent company since October, on Monday for the first time disclosed earnings for both Google and other subsidiaries that haven't published performance figures.
Its overall results were better than expected. Alphabet earned $21.3 billion during Q4 2015, an increase of 18% year-over-year. Analysts had expected revenue of $20.8 billion, according to Thomson Reuters.
"Our very strong revenue growth in Q4 reflects the vibrancy of our business, driven by mobile search as well as YouTube and programmatic advertising, all areas in which we've been investing for many years," said Ruth Porat, CFO of Alphabet, in a statement.
Shortly after the announcement Monday, Alphabet's stock rose about 6% in after-hours trading. In so doing, Google's parent surpassed Apple as the world's most valuable publicly traded company. With its stock price at about $819 per share around 5 p.m. ET, Alphabet's 687.73 million shares puts its market capitalization at about $563 billion. Apple's market cap presently is about $538 billion.
Apple vs. Alphabet Market Capitalization Over Time | FindTheCompany
Google accounted for all but a sliver of Alphabet's revenue, bringing in $74.5 billion for the year compared to $448 million for "Other Bets," a group that includes Calico, Google Capital, Google Fiber, Google Ventures, Google X, Nest, and Verily. While Google operates at a profit, Alphabet's Other Bets together accounted for a $3.6 billion operating loss for the year. That's up from a $1.9 billion operating loss during 2014.
On a conference call for investors, Porat reiterated that Alphabet's strong performance can be attributed to "increased use of mobile search by subscribers" and to the ongoing momentum in YouTube and programmatic advertising. She also justified investments in Other Bets by citing CEO Larry Page's contention that technological change tends to be revolutionary and not evolutionary.
Porat said Alphabet has about $73 billion in cash, 59% of which is held overseas.
Sundar Pichai, CEO of Google, on the call said Gmail has joined six other Google products -- Android, Chrome, Google Play, Maps, Search, and YouTube -- that enjoy more than 1 billion monthly users.
[Read Google Secrets Revealed: Paid Apple $1B, Android Raked in $31B.]
Pichai underscored Google's commitment to public cloud services and said that the next wave of innovation at the company will be powered by advances in machine learning and artificial intelligence. He called attention to Google's recent success creating AI that can beat ranked human players of the game Go and noted that Gmail's Smart Reply, a service that uses AI to automatically compose short email replies, now accounts for 10% of all responses in mobile Gmail inboxes.
(Cover Image: Sean Pavone/iStockphoto)
Rising stars wanted. Are you an IT professional under age 30 who's making a major contribution to the field? Do you know someone who fits that description? Submit your entry now for InformationWeek's Pearl Award. Full details and a submission form can be found here.
Never Miss a Beat: Get a snapshot of the issues affecting the IT industry straight to your inbox.
You May Also Like
---