Google Sells Motorola To Lenovo For $2.91 Billion
Google Sells Motorola To Lenovo For $2.91 Billion
Google loses billions of dollars on the deal, but says it will help to improve Android and let Motorola become a major player in the wireless phone market.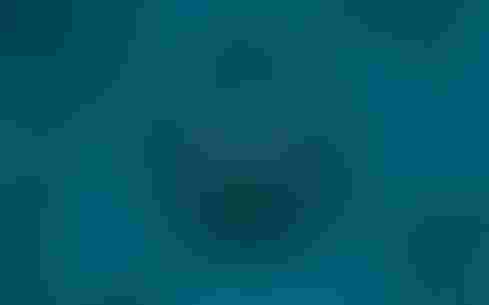 Google's 10 Best Gags, Pranks And Easter Eggs
Google's 10 Best Gags, Pranks And Easter Eggs (Click image for larger view and for slideshow.)
Google announced late Wednesday plans to sell its Motorola Mobility unit to Lenovo for $2.91 billion. Google CEO Larry Page called the deal an "important move for Android users" and suggested it is the best thing for all the parties concerned. The sale represents a massive shift in the smartphone market, one that will be felt for years to come.
Google first announced plans to buy Motorola in August 2011, and the acquisition closed in May 2012. The deal cost Google $12.5 billion. Google and Motorola set to work right away on redefining the smartphone. The result of those efforts came to fruition in the Moto X, a unique device that has some of the most advanced software features of any Android smartphone. But building better smartphones isn't why Google bought Motorola. Instead, it was so Google could get its hands on the thousands of mobile patents owned by Motorola. The vast majority of those patents will remain with Google once Motorola's hardware unit is lopped off and handed over to Lenovo.
The economics behind the deal don't look so good for Google. It paid $12.5 billion for the hardware business, patent portfolio, and set-top box business. Google has already divested the set-top box business for $2.3 billion. Now it is divesting the hardware business for $2.91 billion. In between, there is in excess of $7 billion in value that most believe has largely evaporated. Given Google's consistent courtroom loses to Microsoft, Motorola's mobile patents haven't amounted to much. Page said the company will use the patents "to defend the entire Android ecosystem."
[The wireless phone market is big and keeps growing. Read 1 Billion Smartphones Shipped In 2013.]
Strategically, the move makes more sense. Google has never been a hardware company, despite the fact that it sells Google-branded electronic devices. Its primary business is still advertising. Google didn't know what to do with the hardware business and recognized that. "The smartphone market is super competitive, and to thrive it helps to be all-in when it comes to making mobile devices," said Page. "It's why we believe that Motorola will be better served by Lenovo -- which has a rapidly growing smartphone business and is the largest (and fastest-growing) PC manufacturer in the world." Google will still retain ownership of Google Glass and Nest, which it is in the process of purchasing for $3.2 billion. Free of Motorola's hardware business, Google will be able to focus on the underlying Android platform and continue to innovate for the entire Android ecosystem.
The deal "alleviates the burden of keeping a costly hardware division afloat, which has increasingly been perceived, among many Android partners, as facilitating an unequal playing field for OS feature releases and integration," Brent Iadarola, global research director for Frost & Sullivan, said in an emailed statement.
Why Lenovo? Lenovo has been aching to make a play for the US smartphone market, and now it has one.
Last year, Lenovo made a serious attempt to purchase BlackBerry. The deal was nixed by the Canadian government, which didn't want to see its pride and joy carted off to China. Lenovo makes smartphones, but they are mostly sold in its home market. It recently announced some competitive Android devices at the Consumer Electronics Show, but they won't be sold in the US. The key factor here is the branding. Lenovo will sell smartphones in the US under the Motorola brand. It will reserve the Lenovo brand for non-US markets. It has done something similar with the ThinkPad brand it purchased the rights to along with IBM's former personal computing division. As Google argues, Lenovo has the hardware backbone to better support Motorola's hardware business. Whether or not consumers will support Lenovo-made Motorola smartphones is an entirely different matter. Lenovo's enterprise chops could help it a great deal in that regard.
"At $3 billion -- a relative bargain -- Lenovo is amassing its acquisitions to be a full line player, and it is has HP (and to a lesser extent Dell) directly in its sites," Jack Gold, principle analyst with J. Gold Associates, said in an emailed statement. "I don't think Lenovo is done yet with acquiring markets and market share companies. And it's making them a worldwide player ahead of its local competitors."
In terms of the bigger picture, moving Motorola into the hands of a Chinese company is a major change. Consider the current market conditions. Samsung is the world leader in smartphones and Apple is second. Huawei and Lenovo -- Chinese firms -- are third and fourth. LG is fifth. Samsung lost the top spot in China to a Chinese company called Xiaomi. Chinese vendors have been churning out low-cost hardware that is appealing in emerging markets. Brands such as ZTE, Coolpad, and Meizu are on deck for global expansion. Lenovo just put the ambitions of those companies on ice. Snagging Motorola gives Lenovo an in to the US market the likes of which ZTE, Coolpad, Meizu, and Huawei will (now) never get. It's a brilliant coup.
The deal still requires regulatory approval both in China and the US. Lenovo hasn't yet said what it plans to do with Motorola's US assets, such as the Ft. Worth plant that assembles the Moto X nor its offices in Chicago. The change will be a drastic one for Motorola employees. If we're to believe the optimism of Google's and Lenovo's management teams, the end result will be a stronger Android and a stronger Motorola.
Eric Zeman is a freelance writer for InformationWeek specializing in mobile technologies.
Too many companies treat digital and mobile strategies as pet projects. Here are four ideas to shake up your company. Also in the Digital Disruption issue of InformationWeek: Six enduring truths about selecting enterprise software. (Free registration required.)
Never Miss a Beat: Get a snapshot of the issues affecting the IT industry straight to your inbox.
You May Also Like
---