Hadoop Jobs: 6 Recruiter Tips
Hadoop Jobs: 6 Recruiter Tips
Tech recruiter shares insights and advice for IT pros with Hadoop skills looking to land a new gig.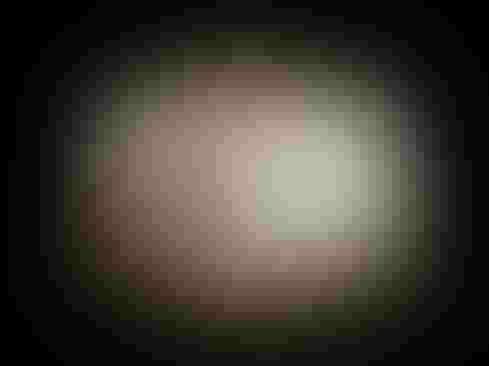 IT Jobs: Best Paying Titles Of 2014
IT Jobs: Best Paying Titles Of 2014 (Click image for larger view and slideshow.)
When you're hot, you're hot, and the open-source Apache Hadoop project has been scorching for a while. That's good news for IT job hunters with serious Hadoop chops and related skills.
Demand for those skills has pointed skyward for the past several years, according to Matt Andrieux, lead technical recruiter at Riviera Partners in the San Francisco Bay Area. "Our portfolio companies, which are mostly startups, are looking for a wide range of engineers that can help them leverage data in various ways that will help their bottom line," Andrieux said in an email interview. "Many companies are basing their entire business off of data collection and analysis, which can be useful for any industry."
Andrieux noted that it's not Hadoop itself that's actually fueling the boom; rather, rising demand for Hadoop and similar skills is a byproduct of the enormous sums of data we're generating these days.
"The hype is actually being driven by the massive explosion of unstructured data created by human and machine activity on the internet," Andrieux said. "There is value in this unstructured data, but it's nearly impossible to comb through it all with past indexing technologies like SQL. Hadoop and similar tools in the big data ecosystem provide engineers the ability to create structured data from unstructured data and derive valuable business insight on a massively distributed scale."
[Looking to boost your profile in the IT job market? Read 7 Super Certifications For IT Pros.]
Experience with big data tools similar to Hadoop, such as Cassandra, CouchDB, MongoDB, Riak, and more, is likewise in high demand, according Andrieux.
We asked Andrieux to help dig past the hype for insights into the current job market for IT pros with Hadoop and related expertise.
1. Sorry, greenhorns -- experience matters.
Asked what his clients most commonly demand when looking for IT pros with Hadoop skills, Andrieux replied, "The more experience the better." Sorry, newbies. You might find choppier seas when trying to land a coveted data gig -- though there are certainly ways to build experience. (More on that in a moment.)
If you've got the requisite experience, on the other hand, flaunt it as appropriate.
"Our startup clientele are looking for engineers who can come into a production environment and hit the ground running," Andrieux said. "Exposure to it is not enough, but engineers who have hands-on implementation in large-scale environments are preferred."
Figure 1:
2. Here's how to build experience.
For younger IT pros or experienced ones looking to add new skills, Andrieux recommended two paths: professional training and certifications, and getting involved in local industry meetups.
"For someone looking to break into and learn Hadoop, I would suggest going through professional Hadoop training and certifications that companies like Cloudera and Hortonworks offer," Andrieux advised. "These trainings give engineers real-world experience and are usually conducted by experts in the field."
Local industry organizations offer another kind of education as well as significant networking opportunities. "Various meetup groups around the
Bay Area [for example] have weekly and monthly meetings about a wide range of data-oriented topics," Andrieux said. "Speakers for these meetups often are thought leaders who have had extensive experience in the field and can offer their advice on best practices. There are huge networking opportunities at Meetups and [they are] a great way to meet others passionate about engineering."
3. Learn the hiring lingo.
Certain words and phrases in resumes, bios, and other job-hunting collateral will jump out at recruiters and hiring managers looking for Hadoop and similar skills. Andrieux offered three examples of the kind of phrasing that currently stands out: Designed and built massively scalable distributed data storage, systems, and pipelines, Led implementation on an xxxx node Hadoop cluster, and Built from scratch or built from ground up.
4. Hadoop jobs don't necessarily include 'Hadoop' in the title.
If you're on the hunt, don't search too narrowly -- keep in mind that big data-related jobs come in various -- and sometimes generic -- guises. "We see titles such as Data Engineer or even common titles like Backend Engineer being used regularly," Andrieux said.
5. Stay plugged into the evolving landscape.
Andrieux noted that Hadoop is a relatively young technology, as is the big data industry at large. As a result, it's especially important to stay on top of trends and changes if you're building a career in or around big data.
Always keep up on data conferences like Strata and Hadoop Summit. "These are great for identifying what is and is not working in the industry, and there is a wealth of companies to speak to at these conferences," Andrieux said. "Follow blogs and watch keynote speeches that leaders in the industry post on their company websites. And don't be afraid to talk with recruiters about their portfolio. We see trends develop much earlier than what is in the public eye."
6. Remember: Hadoop's not the only game in town.
Hadoop remains hot, for sure, but keep in mind Andrieux's earlier point: It's not the only platform or skill in demand as a result of exponential data growth. "Hadoop is not the only option on the market for data needs," Andrieux pointed out. "Explore various other services and ask around on what other people like to use and its advantages and disadvantages."
Engage with Oracle president Mark Hurd, NFL CIO Michelle McKenna-Doyle, General Motors CIO Randy Mott, Box founder Aaron Levie, UPMC CIO Dan Drawbaugh, GE Power CIO Jim Fowler, and other leaders of the Digital Business movement at the InformationWeek Conference and Elite 100 Awards Ceremony, to be held in conjunction with Interop in Las Vegas, March 31 to April 1, 2014. See the full agenda here.
Never Miss a Beat: Get a snapshot of the issues affecting the IT industry straight to your inbox.
You May Also Like
---