Health IT Factors Into Leapfrog's Hospitals Rankings
Health IT Factors Into Leapfrog's Hospitals Rankings
Leapfrog Group's 2011 list of 65 top hospitals in U.S. highlights facilities that use health IT to prevent deadly dosing mistakes.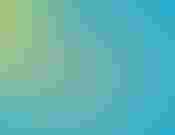 Top 9 Health IT Stories Of 2011
Top 9 Health IT Stories Of 2011 (click image for larger view and for slideshow)
The Leapfrog Group has named the nation's top hospitals for 2011, and the list shines a spotlight on how health IT can help improve patient care--even preventing medical errors that can lead to adverse drug reactions and deaths.
Leapfrog, a consortium of employers and public and private healthcare purchasers, bases its annual ranking on a survey of hospitals' processes, quality of care, and patient safety. Its evaluation includes "stringent IT requirements," said Leah Binder, Leapfrog CEO in an interview with InformationWeek Healthcare.
Approximately 1,200 hospitals--or about one quarter of U.S. hospitals-- participated in the 2011 Leapfrog survey. Sixty-five facilities earned Leapfrog's Top Hospital designation.
Leapfrog's survey focuses on three critical areas of hospital care: how patients fare; resources used to care for patients; and management practices that promote safety and quality. In each of the three areas, Leapfrog asks hospitals to report on nationally standardized measures so consumers can compare hospitals in their community and nationwide.
[ Is e-prescribing safe? See E-Prescribing: Not Quite Ready For Prime Time? ]
IT plays a key role in several of the quality measures looked at by Leapfrog, especially where they relate to prevention of medication errors that can lead to longer hospitals stays, readmissions, and even deaths.
A key requisite to be considered a top hospital is having 75% of inpatient medication orders--not including the emergency department--entered through a computerized physician order entry (CPOE) system.
All hospitals in the running for top hospital status by Leapfrog also "must pass the CPOE test," once they complete their survey, said Binder. The Leapfrog CPOE evaluation includes a series of simulated orders for make-believe patients, and simulated "problem orders," which the hospitals run through their CPOE, said Binder.
The hospital's CPOE must catch the problem orders and alert doctors to at least half of the most common and potentially most serious prescribing mistakes. Those errors might range from incorrect dosing to drug-to-drug adverse interactions.
Among Leapfrog's top hospitals in 2011 was Lehigh Valley Hospital, which also made the list in 2007. Lehigh has been using CPOE for eight years in what was "the first steps to cut potential adverse events," said Lehigh Valley Health Network CIO Harry Lukens. "What they say about doctors' handwriting [being illegible] is true," he said.
Lehigh Valley Hospital currently processes 97% of its orders electronically using CPOE, which is complemented at the facility by a bedside barcode medication safety system that LVHN rolled out six years ago. The barcode system helps nurses confirm that correct medicines are being administered in the right doses at the right time to the right patient.
Initially, LVHN's CPOE and barcode systems were not warmly embraced by clinicians because they changed work habits, said Lukens. Prior to installing the CPOE, doctors often would rely on nurses to place drug orders. With CPOE, physicians make orders. Also, the medication bar coding system requires nurses to take the extra steps of scanning medication and patient ID barcodes, which was something that also took some time getting used to, said Lukens.
As first, "these systems weren't greatly accepted. It was one more thing [for clinicians] to do," said Lukens. Doctors and nurses weren't sold on the technologies until the systems "caught a wrong medication or dose" before they were administered to patients, he said.
When it comes to the bigger picture, the use of CPOE is "growing slowly" at U.S. hospitals, said Leapfrog's Binder. Even with the promise of billions of dollars in incentives from the HITECH Act's programs for the meaningful use of health IT, "we're still not yet seeing a level of adoption or advancement of CPOE" that makes effective use of the technology the rule rather than the exception, said Binder. However, that could change in coming years.
Leapfrog hasn't added use of electronic health records (EHRs) to its quality criteria yet. It has found that "for some hospitals, CPOE is sometimes easier," than EHRs to implement first, said Binder. "CPOE is an earlier win" to get physicians and other clinicians seeing how technology can improve quality of care and boost patient safety, she said.
"Medication errors are the number-one error that happens in hospitals," Binder said. "CPOE is directly effective in helping to reduce that," she said. However, it's important for hospitals that have implemented CPOE to test and monitor the systems regularly.
It's also important that hospitals don't abandon other best practices, such as having nurses check records or ask patients about allergies. "Hospitals are naive to rely too much on CPOE. It's also important not to cut other steps to ensure safety," said Binder.
"Nurses won't want to rely on computers" totally, she said. In fact, many of the potential mistakes that aren't picked up by CPOEs are often caught by clinicians before medications are dispensed to patients, she said. Although CPOEs can be great early warning systems, other technologies such as barcode systems used by hospitals such as Lehigh Valley can help clinicians follow other best practices for safety, including matching patients' identities at the bedside to orders before administering drugs, and making sure medications are dispensed to patients at the right time.
In Leapfrog's testing of CPOE systems at candidate top hospitals, "we look at orders that can lead to fatalities," said Binder, such as incorrect dosing in pediatric patients. "For a newborn baby, its weight in ounces matter greatly," she said. "A wrong decimal point can kill a baby," she said.
Leapfrog also ranks rural and children's hospitals. Although a CPOE isn't a requirement for Leapfrog's ranking of top rural hospitals, "having CPOE helps," said Binder. For 2011, among its 65 top hospitals, which included 10 children's hospitals, Leapfrog also named three rural hospitals: Mariners Hospital in Florida and two hospitals in Maine--Miles Memorial Hospital and Sebasticook Valley Hospital.
Rural hospitals also get extra points in their evaluations if they have 24-hour intensivist coverage using electronic ICUs, which allow ICU specialists to monitor patients from afar. Level of ICU staffing is another key area that Leapfrog considers in its rankings.
Lehigh Valley Health Network also got high ratings from Leapfrog for its coverage by intensivists--clinicians who specialize in intensive care. That's helped by technology, too, said Lukens. In 2005, Lehigh installed an advanced ICU system that allows remote monitoring of LVHN's 118 ICU beds. This allows intensivists and ICU nurses to monitor ICU patients 24 hours a day, including remote monitoring from 7 p.m. to 7 a.m. from a command center several miles away.
"Prior to installing it, when an intensivist went home at 6 p.m., you'd have minimal coverage, have to call the physician at home," he said. "Now we have an intensivist monitoring patients 24 hours a day." Not only does the around-the-clock ICU coverage help decrease mortalities, "it's also saved us an hour a day per shift per nurse in documenting" information that is now automatically captured from various medical devices and monitoring systems in the ICU and entered into patient records, said Lukens.
Although Lehigh Valley's use of health IT contributes to quality of care that's impressive enough for Leapfrog's rigorous measures, another major healthcare provider known for its use of technology also made the Leapfrog list. In fact, of the 65 hospitals that made the cut in 2011, 18 of them, or 27%, were Kaiser Permanente hospitals. Kaiser operates 36 hospitals nationwide.
"Kaiser Permanente is very tech savvy," Binder said. KP is a long-time user of CPOE and--with its KP HealthConnect system connecting digitized medical records for nearly 9 million patients--has the largest civilian EHR deployment in the U.S., outside of the VA, to boot. In addition, KP has solid intensivist coverage in its ICUs with staffing and technology at the hospitals making the list. "This makes a difference in reducing fatalities," Binder said.
Indeed, health IT's combination of connected EHRs throughout KP's organization--including its ambulatory care settings--and the use of CPOE at all KP hospitals plays an important role in KP's focus on delivering quality care, said Jed Weissburg, Kaiser Permanente senior vice president for quality and care delivery excellence.
All KP clinicians have access to a patient's full health data. "It's very easy to find records. It's all there and available for patient care," he said.
"The benefits accrue with CPOE and EMR," he said.
The digitized information also makes it much easier and quicker to do data extraction that's needed for quality reporting. In fact, EHR data for reporting can be extracted in such a timely manner that "data can get back to nurses and case managers before a patient leaves" a KP facility, whether the information is related to infections, best practices, or other situations that can be acted upon, said Weissburg.
Kaiser Permanente and Lehigh Valley Health Network both were also named top healthcare companies in the 2011 InformationWeek 500, respectively scoring 34th and 56th.
Here is the complete list of Leapfrog's 2011 top hospitals:
Kaiser Permanente Antioch Medical Center (CA)
Kaiser Permanente Fontana Medical Center (CA)
Kaiser Permanente Los Angeles Medical Center (CA)
Kaiser Permanente Oakland Medical Center (CA)
Kaiser Permanente Panorama City Medical Center (CA)
Kaiser Permanente Richmond Medical Center (CA)
Kaiser Permanente Riverside Medical Center (CA)
Kaiser Permanente Roseville Medical Center (CA)
Kaiser Permanente San Diego Medical Center (CA)
Kaiser Permanente San Francisco Medical Center (CA)
Kaiser Permanente San Jose Medical Center (CA)
Kaiser Permanente South Bay Medical Center (CA)
Kaiser Permanente South Sacramento Medical Center (CA)
Kaiser Permanente South San Francisco Medical Center (CA)
Kaiser Permanente Vacaville Medical Center (CA)
Kaiser Permanente Walnut Creek Medical Center
Kaiser Permanente West Los Angeles Medical Center (CA)
Kaiser Permanente Woodland Hills Medical Center (CA)
Mills-Peninsula Health Services (CA)
Stanford Hospital and Clinics (CA)
UC San Diego Health System, Hillcrest (CA)
Baptist Health South Florida Homestead Hospital (FL)
NorthShore University HealthSystem-Evanston Hospital (IL)
NorthShore University HealthSystem-Glenbrook Hospital (IL)
Northwestern Memorial Hospital (IL)
Rush University Medical Center (IL)
Baystate Medical Center (MA)
Beth Israel Deaconess Medical Center (MA)
Brigham and Women's Hospital (MA)
Anne Arundel Medical Center (MD)
University of Maryland Medical Center (MD)
Detroit Receiving Hospital/University Health Center (MI)
Spectrum Health Blodgett Hospital (MI)
Spectrum Health Butterworth Hospital (MI)
St. Joseph Mercy Oakland (MI)
University of Michigan Health System (MI)
Regions Hospital (MN)
St. Mary's Hospital of Rochester (MN)
University of North Carolina Hospitals (NC)
Hackensack University Medical Center (NJ)
The Valley Hospital of Ridgewood (NJ)
Presbyterian Hospital (NM)
Montefiore Medical Center, Weiler Division (NY)
Roswell Park Cancer Institute (NY)
The Ohio State University Comprehensive Cancer Center – Arthur G. James Cancer Hospital and Richard J. Solove Research Institute (OH)
The Christ Hospital of Cincinnati (OH)
University Hospitals Case Medical Center (OH)
Lehigh Valley Hospital (PA)
Bon Secours St. Francis Health System - Downtown (SC)
Vanderbilt University Hospital (TN)
Swedish Medical Center First Hill Campus (WA)
Virginia Mason Medical Center (WA)
Top Rural Hospitals:
Mariners Hospital (FL)
Miles Memorial Hospital (ME)
Sebasticook Valley Hospital (ME)
Top Children's Hospitals:
Children's Hospital Los Angeles (CA)
CHOC Children's (CA)
Children's National Medical Center (DC)
Children's Memorial Hospital (IL)
Children's Hospital Boston (MA)
Cincinnati Children's Hospital Medical Center (OH)
Children's Hospitals and Clinics of Minnesota-St. Paul (MN)
Children's Hospitals and Clinics of Minnesota- Minneapolis (MN)
Nationwide Children's Hospital (OH)
Cook Children's Medical Center (TX)
Healthcare providers must collect all sorts of performance data to meet emerging standards. The new Pay For Performance issue of InformationWeek Healthcare delves into the huge task ahead. Also in this issue: Why personal health records have flopped. (Free registration required.)
Never Miss a Beat: Get a snapshot of the issues affecting the IT industry straight to your inbox.
You May Also Like
---