Heartbleed Will Require Rehab
Heartbleed Will Require Rehab
Patches are just band-aids. Heartbleed's long-term effects will force companies to reassess how they deploy and manage technology.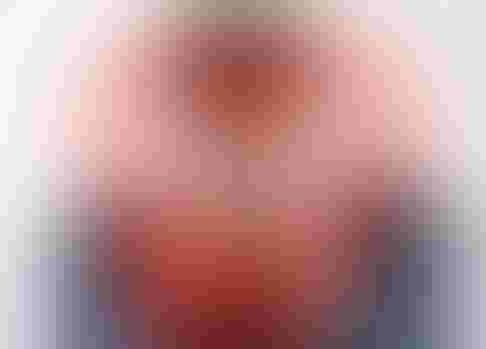 Security experts worldwide have deemed the so-called Heartbleed bug one of the most dangerous security flaws ever to crop up on the Web. While we don't know the full extent of Heartbleed's menace, the bug has the potential to cause catastrophic data breaches. 
When news of Heartbleed broke, Internet users were advised to change all their online passwords as a precaution, and enterprise IT security teams scrambled to neutralize the immediate threat by applying a patch. But like many serious conditions, the real danger posed by the Heartbleed bug is longer term and much more quiet than the initial hoopla might suggest. 
[Millions of websites, applications, and Android devices are vulnerable -- and the list keeps growing. Read 11 Heartbleed Facts.]
Because the bug was embedded in the open source OpenSSL cryptography library that is used by a sizeable percentage of the Web's secure Web servers, millions of people have been potentially affected. But what makes the Heartbleed bug difficult to combat is that we only know that data was exposed. We don't know yet how much of it has been compromised.
Open source is here to stay
The use of open source coding has been widely debated in the technology community. While Heartbleed exposes a risk inherent to its use, it would be a mistake to write open source tools off because of the bug. Contrary to some misconceptions, advocates of an open source approach genuinely work toward the common good and are committed to transparency. It's hardly a Wild West environment. 
Even on closed, proprietary platforms, serious breaches occur, often because people are lax about applying patches to known security vulnerabilities. There are well-documented cases of data security incidents happening years after a patch has been issued on a known bug.
The fact is, sometimes people are lazy about following up on these issues, and occasionally it takes a breach to remind everyone of the importance of maintaining security. As for the long-term effects of Heartbleed, the problem probably won't deter the widespread use of open source code, nor should it.
An open source approach has enormous benefits, such as ease of deployment and compatibility across multiple platforms. Just as automakers focus on vehicle design and leave tire manufacturing to third parties, developers tend to focus on creating software and rely on open source tools to secure the traffic, passwords, and other data transmitted to and from users and visitors. 
No quick fixes, but action and leadership are needed
The Heartbleed bug is still a major wake-up call. While security-sensitive developers and users are enacting the limited quick-fixes that are available to them (i.e., patching the security flaw and changing passwords), the larger issue is that most companies haven't properly catalogued the technology they're using to manage traffic to both in-house applications and purchased software.
To get a sense of the problem of addressing risk exposure without a detailed catalog of assets, consider the task of a CTO at an enterprise that uses 50,000 servers. She reads a report about the Heartbleed bug and knows it's important to apply patches, but how does she even know where to start unless she has thoroughly documented what technologies are deployed, where they are implemented, and for what purpose they are used?
The Heartbleed bug is obviously a major challenge for financial institutions, but bank websites handle a variety of tasks. A server powering a customer portal for leaving feedback on customer service might not collect highly sensitive information, whereas a compromised online banking application that collects usernames and passwords used to access accounts would obviously pose a huge risk. A catalog detailing what open source code was used to build every application and where it is deployed would give an IT team the tools they need to prioritize the cleanup. 
For all the alarming coverage of Heartbleed, so far the concerns have focused primarily on the potential for a data breach caused by the bug, which is doubtless huge, given the nature of the flaw. Heartbleed is the "ghost in the machine." Eventually, we'll hear about some real-world consequences worthy of being front-page news.
Balancing user convenience and security has been a delicate game since the inception of the Web. Heartbleed won't change that. After the short-term remedies are applied, the long-term rehabilitation -- a meticulous cataloging of technology deployments -- will have to get underway. That's going to take a commitment at the leadership level.
Find out how a government program is putting cloud computing on the fast track to better security. Also in the Cloud Security issue of InformationWeek Government: Defense CIO Teri Takai on why FedRAMP helps everyone.
Never Miss a Beat: Get a snapshot of the issues affecting the IT industry straight to your inbox.
You May Also Like
---