Hey CIOs, Stop Saying 'No' To Consumer Tech
Hey CIOs, Stop Saying 'No' To Consumer Tech
CIOs can learn from Consumerization 2.0 issues such as restless employees, shadow IT and BYOD.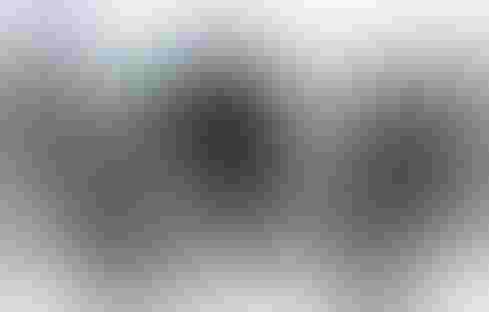 According to Gartner, in 2012-2013, 64% of enterprises said mobility projects forged ahead without the full involvement of IT, with employees acquiring connected mobile devices, personal DropBox accounts, and even developing personal applications through Amazon Web Services (AWS) infrastructure.
"We don't need IT anymore" became the tagline for the consumerization of IT 1.0 movement over the past few years where employees moved to independence through programs like bring-your-own-device (BYOD).
By the end of 2013, even cautious companies in heavily regulated industries began to embrace this consumerization. Just 18 months ago, Wells Fargo stated that BYOD wasn't in the cards, but today the bank is testing its use/rollout. There was a time when CIOs thought that tablets had no use in a business environment. Now tablets are changing the way employees communicate, especially those in the field. The CIO of Verizon Wireless indicated that its field technicians have reinvented themselves as sales consultants because of tablets, with the ability to demo new products and track service calls.
[ How will the advent of social transform the role of the CIO? Read Picturing Your Social Business In 2020. ]
But freedom has its price. With the recent news that 4.6 million Snapchat accounts had been hacked and Skype and other social sites being taken over by the Syrian Electronic Army, questions on security for consumer platforms keep surfacing.
Security and other new challenges arising from the consumerization movement mean that CIOs need to make sure that services are secured, tested, reliable, and integrated into the enterprise application stack. Step one is accepting that these consumer paradigms are here to stay.
Consumerization 2.0 will be about the re-emergence of the CIO as the person in charge of integrating, securing, and accelerating consumer technology and the application development process. The payoff for CIOs: They can establish themselves as a formidable business partners, avoid shadow IT, and, most important, remain relevant.
So how do they do it? Here are some best practices:
Design for mobile first
Don't design applications for the desktop/web and treat mobile as an afterthought. Designing for mobile first and making sure the best layouts are in place for controls and functions will lead to a more engaging experience for users. It also allows you to take advantage of devices' native features such as location-based services to provide a more personalize experience.
Flipboard was able to disrupt the publishing industry by focusing on creating a new reading aggregation service specifically designed for tablets. It was only after the application gained popularity that it was considered a web interface.
Learn and leverage the cloud
The cloud can solve some of the enterprise's most challenging storage, computational, and infrastructure issues, but many are not taking full advantage of cloud benefits such as quick acquisition of infrastructure allowing faster application deployment, flexible capacity for scaling to easily service peak business needs or new lines of business, and pay as you go models to reduce up-front capital expenses. Before implementing, decide where the cloud will offer you the most value. If you are concerned with the security of popular cloud storage services such as DropBox and Google Drive, consider providing users with internal equivalents.
Also, consider switching email and office productivity suites to the cloud. Cloud productivity tools let users collaborate and access files remotely from a variety of devices. IT organizations benefit from reduced licensing costs in addition to freed up time. 
Protect and secure your mobile devices
BYOD programs are great -- they let employees use the devices they're familiar with. But, they also come with countless problems such as data security and managed control. Many companies have already implemented mobile device management (MDM) software such as Airwatch, MobileIron, and Good for managed control of devices and applications. While that's good for easily wiping the device if the employee leaves or loses the device, it does not address all of the concerns. There is still the risk of data leakage. Even though VPNs create a secure tunnel for approved applications, rogue apps installed on the device make it vulnerable to security breaches as those apps are not included in the VPN tunnel.   
Be social
Sure, employees surfing Facebook on company time is a drain on funds and resources, but when used correctly, social channels can help employees collaborate by creating discussion groups on topics of interest that invite all levels of the organization, without hierarchy, to exchange ideas or voice concerns. Yammer's "YamJam" sessions, for example, bring together a group to discuss a particular issue. It's a great way for IT leaders to get real-time input on their service levels and performance.
InformationWeek Conference is an exclusive two-day event taking place at Interop where you will join fellow technology leaders and CIOs for a packed schedule with learning, information sharing, professional networking, and celebration. Come learn from each other and honor the nation's leading digital businesses at our InformationWeek Elite 100 Awards Ceremony and Gala. You can find out more information and register here. In Las Vegas, March 31 to April 1, 2014.
Never Miss a Beat: Get a snapshot of the issues affecting the IT industry straight to your inbox.
You May Also Like
---