How DevOps Benefits Large Enterprises
How DevOps Benefits Large Enterprises
The era when DevOps was just for startups is over. There's plenty of proof that big companies have figured out how to benefit from this software development method, too.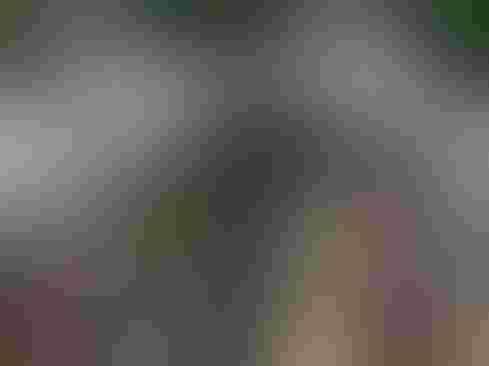 Image: <a href="http://en.wikipedia.org/wiki/Elephant" target="blank">Wikipedia</a>
a "large traditional enterprise"), and we, too, are adopting DevOps. At CA Technologies, I like to call it "Big DevOps."
Even if you consider such first-hand accounts to be no better than "anecdotal tracking of the impact of devops implementations," as Rachel claims, there is also a wealth of empirical evidence to back up these perspectives. Multiple, independently conducted research studies show that, not only are enterprises already adopting DevOps, they are achieving substantial outcomes.
One such study, conducted by independent research organization IDG, shows that enterprises (measured by having more than $500 million in revenues) are adopting DevOps at an even faster rate than smaller businesses. Another study, conducted by independent research firm Vanson Bourne, found that large enterprises are not only adopting DevOps, but more than 90% have seen or expect to see significant benefits, with quantifiable improvements in delivery speed, development and operations costs, defect detection, ability to innovate, and many more, ranging from 17% to 23%. Then there is additional research from InformationWeek, which also shows high rates of adoption and benefits for large enterprises (measured by having 5,000 or more employees).
One way such large enterprises are adopting DevOps is to focus on incremental change by adopting a "pace-layered" approach. This is a best-practice noted by Gartner and further explained in context for large enterprises by our own Chief DevOps Architect, Ruston Vickers. This certainly seems to be delivering positive results, but it is only one approach that is proving successful for large enterprises. Other ways I have seen our enterprise customers adopting DevOps are through seconding select resources into a temporary DevOps "center of excellence"; working on cultural change through teambuilding, cross-skilling, better communication, and more collaborative tooling; or diving in for specific applications or deliverables.
To her credit, Rachel hedges her bets a little. As she notes, "there is real value that can be achieved with devops practices," and she surmises that enterprises eventually might be "forced to accept that they must accelerate their experiments with devops [and] overcome the structural deterrents to these implementations." I agree that large enterprises cannot take the same approach to a DevOps transformation as startups and SMBs, hence my concept of "Big DevOps" as a somewhat alternate route to value. I also agree, as one of the commenters on Rachel's article says, that enterprise DevOps is hard -- but not impossible.
I know for a fact that DevOps is great, not only for startups but also for large enterprises, because I know enterprises are experiencing tangible benefits by implementing DevOps processes and technologies today. It might be easier for smaller businesses and web-scale startups, but it absolutely works for organizations of all sizes. The empirical research is, finally, there to prove it.
Can the trendy tech strategy of DevOps really bring peace between developers and IT operations -- and deliver faster, more reliable app creation and delivery? Also in the DevOps Challenge issue of InformationWeek: Execs charting digital business strategies can't afford to take Internet connectivity for granted.
Never Miss a Beat: Get a snapshot of the issues affecting the IT industry straight to your inbox.
You May Also Like
---