How Tech-Focused Unicorns Adapt
How Tech-Focused Unicorns Adapt
Here's a playbook for tech companies with high-growth aspirations.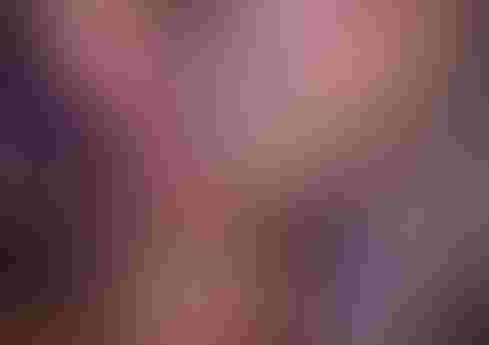 Image: Sophie - stock.adobe.com
Facing a massive, pandemic-fueled surge in demand as the exercising public abruptly shifted to home-based workouts, Peloton had no time to backpedal. Instead, the booming member-based cycling and exercise equipment supplier behaved as a company with unicorn status should: It pivoted.
Leaning heavily on the digital capabilities that had helped power its rapid climb in the at-home fitness market, Peloton unblinkingly adjusted its highly successful business model on the fly to preserve the member experience that has been central to its success. It moved from in-home assembly to threshold delivery, bringing fully assembled bikes to the customer's doorstep. With production studios and retail showrooms closed, it retrained and redeployed employees for sales and member support roles. Then Peloton shifted gears again, giving its instructors the equipment they would need to stream live classes from their homes.
Even after these and other measures, the company has struggled to keep up with demand for its products (member workouts increased 332% in the most recent quarter compared to the same period a year prior), acknowledging in an October report to shareholders that product delivery, service, and support have suffered because of the pandemic.
While Peloton has already fulfilled its unicorn destiny, having become a publicly traded company as of September 2019, the story of its pandemic-driven pivot is instructive for other tech-focused companies that aspire to travel a similar route, whether the end game is to go public, be acquired, or continue to aggressively grow revenue and market share.
What's clear, based on our experience helping Peloton and numerous other tech-based companies scale rapidly and intelligently, is that fulfilling any of those destinies requires an unwavering focus by company leadership on a half-dozen key areas of their business:
1. Maintaining cash flow and borrowing power to support high growth. The faster you grow, the more you spend.Too many highly promising tech companies have faltered because they lacked an integrated tech stack to keep pace with rapid growth, and as a result, lose their grip on cash flow and burn rate. "As businesses scale and become a category or global leader, the volume of transactions increases, and it's not sufficient to have siloed systems," said Neil Malik, founder and CEO of K1 Investment Management, a venture capital firm specializing in B2B software companies, during a recent webcast. "So as a business, this is where transparency and interoperability of [enterprise resource planning] systems can be quite powerful, helping companies reach a real pinnacle in their respective sectors."
Now more than ever, preserving liquidity and optimizing working capital are critical to a tech company's ability to reach that pinnacle. By implementing a scalable enterprise-wide ERP system relatively early in that climb, leadership at Magic Leap Ltd., a four-year-old spatial computing company, was able to capture important new operational efficiencies, providing a solid foundation on which to aggressively scale the business. The ERP solution enabled Magic Leap to increase inventory accuracy by 33%, improve order fill rate by 35% and increase the productivity of MRO (maintenance, repair, and operations) process management by 88%.
2. Providing a consistently outstanding customer experience, fueled by strong brand recognition and customer loyalty. Peloton's pivot early in the pandemic was all about preserving the elevated member experience that fueled the company's meteoric rise. During and after the pandemic, companies that maintain an unwavering focus on the customer experience -- and in particular on helping customers succeed and get the most of their existing products rather than pushing new product -- "are going to gain stickiness and are going to gain [market] share," Scott Lindstrom, Group VP and General Manager of Worldwide Software Research at IDC Research, asserted during a May webcast.
Digital experience management tools have enabled the fast-rising software companies like Autodesk to turn the customer experience into a competitive differentiator.  Using intercept surveys at various touchpoints across the digital experience, then analyzing that data relative to data on customer service associate performance, the company increased its net promoter scores by 11 points, cut support cases by 8% and increased customer effort scores by three points.
3. Creating and maintaining a high level of social and public responsibility. How your company is perceived in the marketplace depends on more than just a superior product and customer experience. Company values -- sustainability, fair treatment of workers, etc. -- carry increasing weight in B2C and B2B purchasing decisions. In short, a company with unicorn-like aspirations must demonstrate that there's social and ethical substance behind its offering -- and make sure the public understands that certain values are part of its DNA.
4. Scaling and streamlining operations and management to support growth. Companies whose operations are siloed and that lack visibility across the enterprise need not apply for unicorn status. "People that acquire businesses really look to how well in-tune management is with their KPIs, financial and otherwise," said Malik. "Those systems create an aura of knowing your stuff."
In our experience, the businesses that are best positioned to scale are those whose processes are digitally automated and whose systems are fully integrated so information and insight flow in real time across the enterprise and the supply chain.
A company's tech stack also must show it can readily integrate a business it acquires as it grows, says Malik, because in the VC world, having assurance that "leadership is comfortable with and has been successful at acquiring and assimilating other businesses is very attractive."
5. Attracting and retaining quality talent. Market share, hyper growth, and, eventually, unicorn status, can only be attained by attracting and retaining top tech talent. So, focus on human capital management -- providing employees with digital collaboration tools, empowering them to make decisions and to make a difference, and consistently gathering and acting upon their feedback to enrich their experience -- whether they're working in an office or remotely. 
6. Maintaining flexibility of response and an entrepreneurial culture. As Peloton and so many other top companies demonstrated during the pandemic, pivots aren't just for small start-ups. When a tech company has the right combination of talented and enabled workforce, end-to-end digital intelligence embedded in their operations, and a culture in which people aren't afraid to fail in the quest to innovate, even a pandemic shouldn't keep it from fulfilling its unicorn destiny.
Kay Werner is Senior Director of SAP's High-Tech Industry Business Unit, a global group working across development, product management, sales, services, partners, and marketing organizations to assure that the perspective and needs of SAP's high-tech clients are met. Kay specializes in the OEM and software subsegments. She is a Design Thinking Coach and holds an MSA in Administrative Studies from Boston University.
Never Miss a Beat: Get a snapshot of the issues affecting the IT industry straight to your inbox.
You May Also Like
---