How To Catalyze Healthcare Innovation
How To Catalyze Healthcare Innovation
Innovation can be as simple as combining two ideas or asking what's broken and needs to change.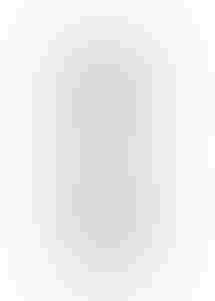 (Source: <a href="http://pillcamcolon.com/" target="_blank">PillCam</a>)
A colleague pointed out to me recently that innovation is often a matter of visualizing how to combine two great inventions. Take, for example, the wheel and luggage. Both were invented many years ago. Yet, the two didn't merge together to create Rolling Luggage, US patent no. 3,653,474, until 1972. We can't seem to do without our rolling luggage today.
The Innovation Institute has been tapping into ideas from healthcare employees and physicians for several months now. We've welcomed those with a desire to reach out beyond the status quo, encouraging them to suggest products and services that have the potential to improve care and save costs.
A great example of what we are seeking is the tiny pill camera that the FDA recently approved that can replace a cumbersome colonoscopy procedure. The PillCam costs about $500. The going rate for a colonoscopy is $4,000.
We have received over 35 concepts from doctors and hospital employees, and each of them originate with a compelling need recognized by a clinician or healthcare administrator. Half incorporate IT, and the other half are a mix of devices that range from interventional medical devices to assistive equipment and infrastructure for the medical setting. We are busy evaluating these ideas to determine which warrant further development.
Some clinicians and employees tell us that they don't see themselves as innovators. So, they're reluctant to participate. Once we explain to them that we are all creative individuals in some way or another and ask them to think about the ingenuity it requires for them to navigate the system to accomplish their work, they begin to realize that they have a valid perspective that can bring meaningful improvement to healthcare.
In one of the hospitals we're working with, a physician leader needed only to ask, "What needs can you identify in your day-to-day work, and how would you address them?" to spur many great ideas. One radiology technologist said that current procedures left too much room for error and provided several ideas that could potentially reduce risk in patient care. He has already filed several provisional patent applications.
Other promising inventions that have made it into the Innovation Lab pipeline include monitoring technology that can locate a central venous catheter using a less costly method that is safer for patients and less cumbersome than the X-ray method currently in use.
[Can you find the line between unregulated health apps and regulated medical apps? See FDA Creates Medical App Regulation Maze.]
The innovators who work with The Innovation Institute receive 40% of the net proceeds from business transactions and sales of products and services that make it to the healthcare market. We will also be announcing challenges this year to give physicians and employees the opportunity to collaborate on solving problems that could have a positive impact.
We've learned that to foster innovation, you need champions to encourage and spread a culture that embraces transformation. We have found many champions among hospital CEOs, plus a good number of physicians, nurses, and employees who are excited about leading change. They are helping to communicate that innovation is critical to our strategy for success in a flooded healthcare system strained by rising costs.
My colleagues and I are working with the leaders of our "member-owner" health systems to roll out a culture of innovation. This challenging endeavor requires us to strike a delicate balance between focusing on excellence in the standard of care, while also encouraging people to question it at every turn.
We need to offer them a safe haven where they can explore new ideas without intimidation or risk to patients. If we can show how it can be integrated with quality and safety initiatives, while improving the bottom line, acceptance is much more likely. Innovation expert Jeff Degraff says that "making room for new ideas requires that leaders expand their boundaries and reconsider where the organization begins and ends."
Web-based resources and tools to help elicit and develop ideas are now in place to expedite the invention process and manage a growing portfolio of idea submissions.
Our Innovation Lab space, currently under construction, will serve as the "command center" where we will engage in ideation, deep dives, project team meetings, and demonstrations of new capabilities. Down the pike, this will be an exciting and energetic destination where new products will be showcased.
Developing strategic partnerships to identify new opportunities for cost savings or top-line growth is important to us too. This is why when we recently hosted a VIP event at the future home of our Innovation Lab in Newport Beach, Calif., we invited potential collaborators, including Microsoft, Gartner, Cisco, Toshiba, and Verizon, who have all made strides to improve healthcare with new technology.
The Innovation Institute is the product of healthcare visionaries who realized that a separate platform needed to be designed as a catalyst for change and disruption. Equilibrium can no longer prepare us for the bumpy road ahead. And, according to expert DeGraff, real innovation requires that we get to a destination we have never been to before and by a new route.
Our healthcare system is crying out for timely and effective solutions. Therefore, we are working diligently to incubate the best and most impactful ideas. Watch for them.
Download Healthcare IT in the Obamacare Era, the InformationWeek Healthcare digital issue on the impact of new laws and regulations. Modern technology created the opportunity to restructure the healthcare industry around accountable care organizations, but IT priorities are also being driven by the shift.
Never Miss a Beat: Get a snapshot of the issues affecting the IT industry straight to your inbox.
You May Also Like
---