How To Improve Hospital Emergency Department Communications
How To Improve Hospital Emergency Department Communications
For better patient outcomes, start by improving communications among staff members, departments, and patients.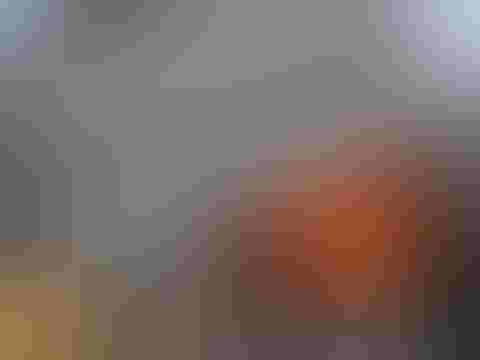 (Image: <a href="http://bit.ly/1yMI0sj"target="new">David Boyle</a>/Flickr)
A growing body of evidence indicates quality medical care in the emergency department may be enhanced or eclipsed by patients' experiences with their medical providers.
For example, the Joint Commission performed a study to find root causes for all reported sentinel events between 1995 and 2005. Its findings indicate poor communications was the most common cause of negative events in the United States (68%). Meanwhile, lack of technical competence was responsible for only 20% of events.
Successful emergency departments manage interactions at three levels: within the department, between the ED staff and other departments, and between ED staff and patients. At each level, communication and cooperation strategic interventions and adherence to best practices improve interactions.
[EHRs and AI technology: a lifesaving combination. Read EHR & Artificial Intelligence Can Reduce Medical Errors.]
Within the emergency department
Emergency department staff relationships depend on trust, control mutuality, commitment, and satisfaction. With this in mind, strategies to reduce barriers to effective communication should:
Foster two-way symmetrical communication

Establish centralized and coordinated communication

Address negative attitudes through interventions to encourage mutual understanding or remove the problem

Encourage access to the decision-making process

Avoid top-down communication styles
Emanuel Medical Center (EMC) in Turlock, Calif., wanted to promote communication improvements among ED staff members. It enlisted clinical psychologist Jamie McCreary to work regularly with providers and nurses to create a culture of caring and teamwork. Over 12 months, the psychologist identified problematic behaviors and counseled individuals to improve their interactions. To measure impact, the organization conducted surveys both prior to and after the intervention.
It's critical to include all members of the ED team when designing communication strategies. Typically, charge nurses serve as the hub for communication, and communication gaps can often exist between the EMS team and the physician team. Some hospitals designate specific areas within the ED where ambulance personnel can congregate and interact in the hope that greater proximity will reduce harm caused by poor collaboration among these vital teams.
Results from implementing electronic methods of facilitating communication in the emergency department can be mixed. For example, forums such as blogs and webcasts may be met with concerns about confidentiality, "off-hours" work, one-directionality, and limited use, according to registered nurse and author Julia Balzer Riley. On the other hand, information entered into a central repository standardizes communication across multiple departments and can improve care delivery when implemented effectively.
Even EMR systems, designed to help facilitate communication among medical staff, may have detrimental effects. During implementation, ED efficiency can be significantly reduced as users adjust to the system. When introducing new tools, it is important to employ proven strategies to reduce impact. For example, many groups designate and train individuals to act as an on-site expert on new systems. These "EMR gurus" act as trainers and troubleshooters for others in the emergency department.
Between departments
Some hospitals reduce ED wait times by improving interdepartmental cooperation. To manage patient flow at Bellin Health in Green Bay, Wis., for example, hospital leaders considered solutions from a micro and macro perspective. They implemented best practices to identify and eliminate bottlenecks. Belling also formed a multidisciplinary "flow group," with bi-weekly meetings to review data, identify opportunities to improve, and create action plans. Finally, it installed a sophisticated web-based Flow Command Center to understand logjams throughout the hospital. In one year, these efforts reduced door-to-provider time to 22 minutes from 57 minutes, and capacity in the gastrointestinal operating suite increased by one-third without adding staff or space.
Timely communication is also an important tool. St. Rita's Medical uses the National Emergency Department Overcrowding Score to monitor the volume of patients in the emergency department. When the number of patients in the ED reaches a specified threshold, multiple departments and units outside the ED -- including radiology, surgery, the house supervisor, nursing unit managers, the rapid response team, staff in physician services, medical services, patient services, housekeeping, and transportation -- are notified. Each department then has specific responsibilities for severe and disaster statuses.
Interdepartmental communication problems are not easily solved through technology. Many hospital leaders hope EMR implementation will improve efficiencies by allowing more information exchange. However, older research suggests midsized and large hospitals will not see improvements to efficiency as a result of EMR implementation. Instead, inter-specialty communication among doctors seems to depend more on structural strategies designed to create an intergroup climate to prevent evasion of responsibility for patients.
New tools have recently entered the emergency department to facilitate communication with patients, as well. Kiosks where patients enter their information while waiting to be seen appear in hospital ED waiting rooms. Patient care information systems help reduce medical errors. However, if information is entered or interpreted incorrectly, these same systems may foster errors. When adding technology to conduct human interactions, CIOs must consider the additional steps these new systems create and how they might foster any opportunity for loss of information.
Hospitals hoping to improve their emergency departments must determine how staff communicates within the department, with other departments, and with patients. They can then implement simple interventions and practices with results impacting satisfaction, turnover, and quality.
The owners of electronic health records aren't necessarily the patients. How much control should they have? Get the new Who Owns Patient Data? issue of InformationWeek Healthcare today.
Never Miss a Beat: Get a snapshot of the issues affecting the IT industry straight to your inbox.
You May Also Like
---