How to Plan Today for Tomorrow's Lights-Out Data Center
How to Plan Today for Tomorrow's Lights-Out Data Center
A data center managed entirely by automated systems sounds like the setting for a science fiction movie. Yet human-less data centers are making their mark.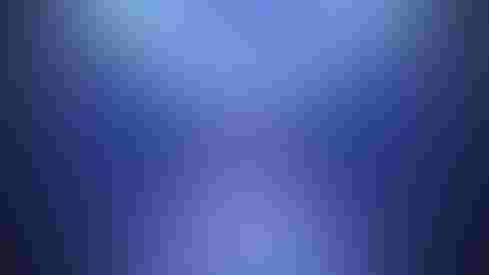 Image: Sashkin stock.adobe.com
Darkness is gradually descending on data centers worldwide, and it has nothing to do with power failures or solar eclipses. The situation does, however, have everything to do with remote management and efficient data center operation.
The feasibility of a "lights out" data center model has been debated within the IT community for over a decade. Now, after the COVID-19 pandemic forced data centers worldwide to function with skeleton crews or even no on-site personnel at all, the concept is gaining greater attention, helped along by the growing availability of sophisticated monitoring and management tools.
"Innovation in this space is rapidly evolving, and a future filled with autonomous data centers optimized for machines and 100% lights-out may not be as far out as we think," observed Nicholas Merizzi, a principal at Deloitte Consulting.
Post-human data centers
Since their inception back in the days of mainframe computers, data centers have been designed to accommodate human occupants. "Their geographic locations, aisle layouts, and even the rack heights were always built with some aspect of human consideration or dependency," Merizzi noted. Remove people from data centers, and facilities can be configured around the needs of machines. "Robots, for example, don't have the same height limitations [as humans], allowing us to vertically rackmount servers in new ways," he explained. Lights-out data centers also offer other important benefits: improved safety and reduced downtime, thanks to the elimination of human exposure to high voltages, unstable racks, and other physical dangers. "For instance, with the click of a button, robotic technologies can connect or disconnect a network connection physically more quickly and safely," Merizzi said.

Nicholas Merizzi, Deloitte Consulting
When humans aren't involved, critical data center support services, including power and ventilation, can be scaled back. "Cooling, which plays a big role in data centers, can be more efficient," suggested Rahul Telang, a professor of information systems at Carnegie Mellon University's Heinz College of Information Systems and Public Policy. The lights-out model also promises improved reliability. "Human errors play a big role in data center downtime, and not having them may make data centers operations smoother," he said.
A lights-out datacenter can improve an enterprise's security posture by limiting physical access to mission-critical IT and network systems, noted Blair Hanley Frank, an analyst for technology research and advisory firm ISG. He also observed that the approach can boost staff efficiency. "Remote management of infrastructure means enterprises can focus their IT resources on things other than walking into the datacenter and messing around with machines," Frank added.
Beginning the transition
Organizations should begin their transition to a lights-out data center by assessing their existing capabilities to understand how well current data management and networking activities will mesh with operating a fully automated facility. "If all of the capabilities for remote management are already in place, transitioning to a lights-out datacenter will be more straightforward than if that must first be set up," Frank said.

Rahul Telang, Heinz College
A common planning challenge is convincing enterprise leaders that operating an automated data center won't create additional risk, given the fact that humans will no longer be a direct link in the responsibility chain. "There has to be a buy-in that remote management tools would do an effective job," Telang noted.
Enterprises planning a move to a lights-out facility also need to decide on the software they will use to manage the data center environment, including climate control, and power and network connectivity monitoring. "They also must have tools for managing the physical and virtual machines within the datacenter," Frank added, including monitoring physical machines' health. Adopters also need to plan in advance how they will respond to serious problems, such as IT hardware and facility-oriented failures.

Blair Hanley Frank, ISG
Ned Bellavance, an analyst for technology research and analysis firm Gigaom, stressed the need for rock-solid networking resources and extra, automated redundancy for all critical components. "From an architectural standpoint, ideally, the environment should be homogeneous and standardized," he said, adding that brownfield deployments are generally poor candidates for lights-out conversion.
One additional requirement when transitioning to a lights-out facility is building an application architecture that's resilient, adaptable, and preferably cloud-native. "Self-healing applications will mitigate the importance of needing physical access to equipment," Merizzi explained.
Parting thought
Telang noted that the lights-out data center concept is still a "nascent phenomenon," yet acknowledged that the approach has the potential to become "a big seller" over the next few years. "I wouldn't be surprised if this becomes a dominant way to build and operate data centers," he predicted.
Never Miss a Beat: Get a snapshot of the issues affecting the IT industry straight to your inbox.
You May Also Like
---