How to Spin off an IT Startup
How to Spin off an IT Startup
Executives who have done it share their experiences and advice on knowing when and how to spin off an IT-based startup.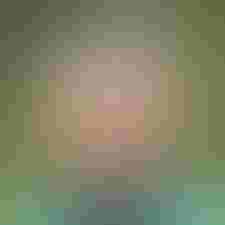 IT transforms businesses with new applications and services, but at the same time, CIOs also must administer and oversee daily operations, governance, security, and support. Those CIOs and their CFOs also keep their pencils sharpened, being wary about how staffing should be expanded. They want quick returns on investment (ROI), and are nervous about experimental projects that could be highly successful, but that could fail instead.
Walking the tightrope between failure and wild success is the province of the entrepreneur. Yet, many IT staffers and their management teams do not fit the entrepreneurial mold.
Despite this reality, there are those entrepreneurial opportunities that come up in IT that are sufficiently compelling to cause even very large and staid corporations to take a chance to see where those opportunities might lead.
Here are three examples of internal IT startups that originated in larger companies and then transformed themselves from cost centers to profit centers. The companies shared their experiences in interviews:
Experian DataLabs
"We felt that we weren't swinging for the fences enough," said Eric Haller, executive vice president and global head of Experian DataLabs.  "We were coming up with new products, but the products we were developing didn't take much risk."
Haller's job was to build an innovation center that didn't necessarily follow the rules of the more staid corporate culture and departments it was surrounded by.
"Our charter was to innovate and develop new products and to find new markets," he said. "The people we went out to hire were purposefully innovative. In the beginning, we were an odd organization to many in the company that we worked with. It's tough when you come to work with the feeling that it is "us against the world." However, we believed in our vision and the board was behind us. Three years later, we have a track record of new and innovative products that have benefited the business." 
The startup innovation center is also transforming itself from a cost center to a profit center. It has a steadily expanding portfolio of Experian customers for which it is building custom projects.
Potomac Business Services
On the eastern seaboard, Devin Blum is President and CEO of Potomac Business Services, a credit union service organization (CUSO) that provides business lending underwriting and processing.
"Until the early 2000s, credit unions were strictly consumer lenders," said Blum, "But they increasingly were seeing their profit margins on these loans being squeezed. They wanted to get into the business lending market, but they didn't have the on-staff know-how of commercial banks when it came to business lending."
A group of credit unions got together and hired Blum, who had years of business lending experience. The credit unions formed a spinoff business lending company that they funded with a meager $400,000 of startup funds.
"When we started in 2007, it was just me and one other person who made up the company," Blum said. "We knew we had to produce or we'd be out of money after the first year."
Blum worked with credit union leaders to help them understand how the commercial lending market worked. Then, the market bust and recession in 2008 hit. Many banks stopped making commercial loans, but Blum and his organization stepped up. "We were the only game in town for many businesses looking for a loan," he said. "We took advantage of the situation and we grew our business."
Emergifi
In the midwest, Corporate Central Credit Union wanted to grow revenue, so it formed three wholly-owned subsidiary credit union service organizations that would enable it to grow its business. One of these CUSOs, Emergifi, was created to provide technology services, and launched in spring of 2017
"Corporate Central Credit Union had 37 employees and many were wearing several hats at a time, so we started very small," said Gregg Tushaus, CEO. "We are just in the process of developing our organization, and are recruiting our first sales person."
The goal of Tushaus' CUSO is to fill the technology services needs of credit unions, which are not-for-profit, and must find technology that is affordable.
"We believe that can we can fill these needs by offering a variety of cloud-based IT services and utilities that credit unions need," said Tushaus. Initially, Emergifi is targeting business applications like cloud-based Office 365 subscriptions and support, cloud backup services, and desktop and security management. Services will likely expand from there.
"I have been involved in startups before, so it is always important and also challenging to find the right first hires," said Tushaus, "But we have a board that represents parties that can provide us with customers, and we also have the ability to add more customers and stakeholders."
Key takeaways if you're considering spinning off an IT startup from your company:
Find a need and fill it
Experian wanted an innovation center to improve its products and also the products of its clients; Potomac saw a need in credit unions to expand into commercial lending; and Emergifi was created to offer affordable technology to credit unions that could not afford it on their own. All of these spinoffs began by filling needs within their own organizations, and then saw opportunities to leverage the service offerings that they developed to others for profit.
Get stakeholders who are customers
Corporate spinoffs usually are formed as a wholly owned subsidiaries, or as independent LLCs or S corporations. This means that the spinoffs have board members and stakeholders. In many cases, the board members/stakeholders are also paying customers. As more major customers join, they can also be given board or stakeholder roles. This gives customers a direct stake in the spinoff's success.
Hire someone who knows how to run the business
Emergifi's Tushaus has previous startup and technology experience. Potomac's Blum was already an accomplished business lender and underwriter. Haller had a background in entrepreneurial operations. All of the parent companies that spun off these businesses understood that they had to find the requisite talent and leadership to start the businesses.

Grow the business steadily, but not too fast
Experian DataLab began as an internal entrepreneurial venture before it began offering services to Experian clients. Potomac started wth just $400,000 of seed money and built its lending business from the ground up with only two employees, Emergifi is starting its business with a small but committed core of customers, and then looking to expand from there. In all cases, starting small enabled these businesses to achieve a firm footing and to refine business models and product approaches before venturing into a larger scale market.
Put customer service first
When you're a startup, word of mouth and positive feedback from your customers are vital. The best way to get it is to provide excellent service, since many larger companies falter in this area. "Service was the differentiator for us," said a CIO and a personal acquaintance of mine who had started a cloud-based service for a large midwestern bank 10 years ago. "We couldn't compete with the really big guys in many product areas, but our customers knew that we would be there when they needed us, and we ended up getting some very large accounts when the word got around."
Mary Shacklett is owner of Transworld Data in Seattle. She is an experienced IT professional, writer, and IT, marketing and advertising consultant. Mary has a bachelor of science degree from the University of Wisconsin, a master's degree from the University of Southern California and a doctorate of law from William Howard Taft University
Never Miss a Beat: Get a snapshot of the issues affecting the IT industry straight to your inbox.
You May Also Like
---