HP Refreshes Thin Clients
HP Refreshes Thin Clients
The t5500 series runs Windows Embedded Standard 2009 and supports centralized software maintenance and management.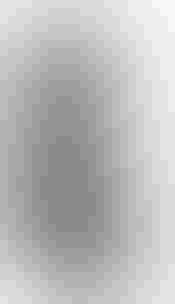 HP t5550 Thin Client
(click image for larger view)
HP t5550 Thin Client
HP announced Tuesday its new T5500 series Thin Clients, the HP t5550, t5565 and t5570 Thin Clients in advance of the 2011 Consumer Electronics Show. The series replaces the midrange of HP's previous 54xx Thin Client series. HP also announced several news business-oriented desktop PCs, including all-in-one machines, and business-oriented adjustable displays.
"HP is the only major PC vendor that's also a major thin client player," said Tom Mainelli, research manager, IDC Clients and Displays. "We know that very few companies go "all in" on thin clients, as there are some employees who simply need a full PC. With its wide-ranging portfolio of both PCs and Thin Clients, HP can act as a one-stop shop for many companies."
The 5500 class platform will support Windows Embedded Standard 2009 (an XP derivative), Windows CE, and on the Linux side, the HP ThinPro OS. HP includes its free HP EasyTools Setup Wizard, which, says Bodeman, "let the product connect to Citrix or other environments within five minutes out of the box."
According to HP, "The HP t5550, t5565, and t5570 Thin Clients are ideal for environmentally conscious customers seeking simple, reliable computing for office applications and Web browsing for client virtualization or cloud computing."
"You can typically put hundreds of users on a single server [supporting the Thin Client devices on the network], and have a second server as a backup," said Tad Bodeman, director of thin client solutions at HP.
According to Bodeman, the new HP 5500 series Thin Clients offers significantly improved performance in a mid-range price Thin Client, such as video streaming for use with Microsoft Remote Desktop Protocol (RDP), Citrix Independent Computing Architecture (ICA) and other protocols, for Webcasts, training, and other multimedia applications.
HP's Thin Client 5500 is centrally manageable, noted Bodeman. "You can turn ports off, so they aren't usable, and you can designate ports, like 'This one only for a USB keyboard."
The t5500 Thin Clients have standard dual digital monitor support, six USB ports, and the HP Universal Print Driver; Citrix, VMware and Microsoft plug-ins; plus security features including Symantec Endpoint Protection Firewall, Enhanced Write Filter, a secure USB compartment and optional enterprise-class 802.11bgn wireless connectivity.
The HP t5565 Thin Client uses the HP ThinPro operating system, and is intended as "an all-inclusive access device designed for business offering convenient access to Windows or Citrix environments, the most common VDI ecosystems, mainframes, mid-range servers, and UNIX/Linux hosts," according to HP.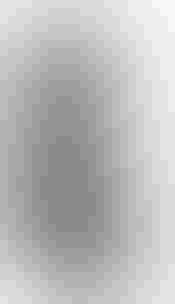 HP t5550 Thin Client
(click image for larger view)
HP t5550 Thin Client
The HP t5550 Thin Client comes with Windows CE 6.0 and file viewers for Microsoft Office 2003 (Word, Excel, PowerPoint) pre-installed, and, according to HP, "is ideal for client virtualization settings that need support for legacy ports, Citrix ICA, Remote Desktop Protocol (RDP), terminal emulation, Windows Media Player, Microsoft Office viewers, and basic Web browsing."
The HP t5570 Thin Client comes with Windows Embedded Standard 2009 (a version of Windows XP Professional Embedded), and includes a regular browser, the latest protocol support, write filter, firewall protection, and terminal emulation. According to HP, the t5570 is a good match for client virtualization environments.
We see a lot of SMBs deploying Thin Clients for IT reasons -- reducing VAR maintenance, and reducing 'desk walks' to diagnose or replace user's hardware. We see Thin Clients in many places, like replacing PCs in doctor offices for billing and patient checking, for knowledge workers in SMBs, and in warehouses for scanning and tracking inventory."
Because Thin Clients have no fan or other moving parts, and a very thin software stack, "They are highly reliable -- we see customers using them for five to seven years, and they are end-user replaceable," said Bodeman. "Because of improvements in the server-side software, and in server and storage hardware price/performance, the cost per seat is lower than using commercial desktop PCs. We look at a roughly 30% reduction in Total Cost of Ownership (TCO) over the five to seven year lifetime of a Thin Client deployment, mostly by maintaining and managing software centrally, by not sending people out to desks to fix things, and by buying one Thin Client over that period of time versus 2 desktop PCs." Additionally, Bodeman notes, Thin Clients require less power and cooling than desktop PCs.
HP t5500 series Thin Clients will be available by next week. Pricing starts at $249, including the TC, keyboard, mouse, power supply, software to connect to Citrix, VMware, web-based TCs, etc. -- versus HP's previous mid-range Thin Clients, which began at $299.
Never Miss a Beat: Get a snapshot of the issues affecting the IT industry straight to your inbox.
You May Also Like
---