HP Reports Mixed Q4, Its Final Quarter Before Company Splits
HP Reports Mixed Q4, Its Final Quarter Before Company Splits
HP reported mixed results in its final quarter as a single company this week with revenue declines, but promises of more focused efforts in the future as HP Enterprise and HP Inc. pursue separate paths.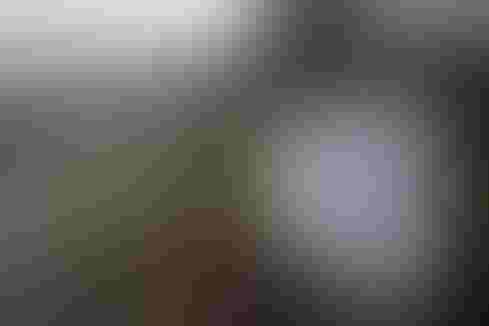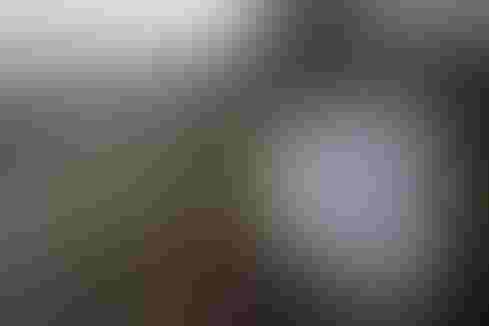 HP Milestones: A Look Back, As Tech Giant Splits In Two
HP Milestones: A Look Back, As Tech Giant Splits In Two (Click image for larger view and slideshow.)
The company formerly known as Hewlett-Packard reported its final quarter of earnings as a single company this week with net earnings of $1.32 billion, up 1% over the same period a year ago, and revenue of $25.7 billion, which represented a decline of 9% from a the same period last year.
The Q4 earnings announcement came on the heels of a historic moment for one of Silicon Valley's oldest tech companies as it splits in two as part of a strategy to remake itself in a new business environment that moves faster and is more focused on cloud and services. HP Inc. (HPQ) is the new company that will focus on PCs, personal systems (client devices), and printers. Hewlett Packard Enterprise (HPE) is the company that will focus on infrastructure, including servers, networking, cloud, and backend software.
HP posted full fiscal year revenue of $103.4 billion, down 7% from the year before, and full fiscal year net earnings of 4.6 billion, down 9% from last year.
"On November 1st we completed the historic separation and became two separate independent public companies, HP, Inc. and Hewlett-Packard Enterprise. I couldn't be prouder of how we executed on the incredibly complex separation," CEO Meg Whitman said during a call with financial analysts following the earnings release. "Throughout the year-long separation process we saw no disruption to our customers and partners, and we continue to drive the business forward. And now both companies are off and running, each company has a clear, well-defined strategy and is well-positioned to win in its respective market."
[Find out more about HPE's new partnership with Microsoft. Read Microsoft, HP Enterprise Partnership Focuses on Windows 10 Cloud and Mobility.]
Just how those strategies are executed and how the market will receive them time will reveal. In addition to the split, HP completed a number of transactions in recent months, selling some businesses, and announcing additional layoffs, all of which added even more complexity to the Q4 earnings announcement and forecasts going forward. However, both HP Inc. and HPE are forecasting positive net earnings per share for upcoming quarters.
Wall Street seemed favorably impressed with HPE out of the gate. The new enterprise company's sales were better than analysts had expected, and the company was rewarded with higher share prices this morning. HPE shares opened at $13.91, up from the closing price yesterday of $13.69. Investors were not as impressed with the personal systems company, which had sales that missed analyst estimates. HP Inc. (which retains the HPQ stock symbol), opened at $13.18 today, down from a closing price yesterday of $14.64 before the earnings announcement.
Whitman told analysts during the earnings call that HPE is executing on a handful of focus areas and has shifted its attention to products and services that deliver stronger profitability including data analytics and private cloud. Among the changes made already was the discontinuation of HPE's public cloud.
"We announced in October that we will double down on our private and managed cloud capabilities and sunset our public cloud offering," Whitman said.
"Going forward Microsoft Azure will become a preferred public cloud partner. HPE will serve as a preferred provider of Microsoft infrastructure and services for its hybrid cloud offerings."
HPE and Microsoft announced a deeper cloud collaboration last week. 
The Q4 earnings announcement was the final quarter HP will report as a single company, but it is for the quarter ended Oct. 30. HP Inc. and HPE began their lives as two separate companies on Nov. 1, leaving a single day, Oct. 31, as a sort of fiscal leap day in-between the moments that the fiscal year ended and when the new entities began their separate lives.
**New deadline of Dec. 18, 2015** Be a part of the prestigious InformationWeek Elite 100! Time is running out to submit your company's application by Dec. 18, 2015. Go to our 2016 registration page: InformationWeek's Elite 100 list for 2016.
Never Miss a Beat: Get a snapshot of the issues affecting the IT industry straight to your inbox.
You May Also Like
---