HTC Debuts Selfie Phone, GoPro-Style Camera
HTC Debuts Selfie Phone, GoPro-Style Camera
HTC believes the Desire Eye smartphone and Re action camera will help it recapture handset sales and create a beachfront for new product categories.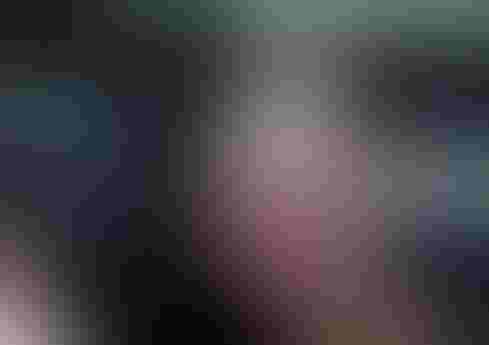 HTC's Re camera.<br />(Source: HTC)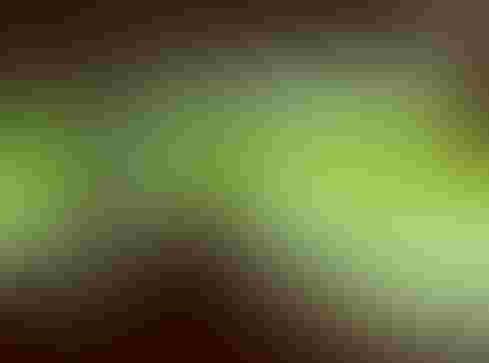 Tech In Far-Flung Settings
Tech In Far-Flung Settings (Click image for larger view and slideshow.)
HTC has finally pivoted. The company announced new products at an event in New York City this week that show it is taking a new direction. Whether or not HTC's new path leads to success is uncertain, but it is encouraging to see the company pick a road and walk it. The Desire Eye smartphone and Re camera are two devices that put photography front and center. HTC's focus on the popularity of the "selfie" could be timed perfectly.
HTC's Desire line typically targets the middle of the market, leaving the One line for the high end. The Desire Eye, revealed by HTC on Wednesday, blurs the line between midrange and high-end. The phone's defining features are its cameras. It has two 13-megapixel cameras, one on the front and one on the back.
The user-facing camera, for taking selfies, is a high-quality sensor and comes with a handful of new software tools for capturing the best-possible images. For example, the camera can be set to take images when it senses the subject and camera are both still, or when the subject utters the phrase, "Say cheese!" The Eye features a dual-camera mode for taking shots with both cameras at the same time, as well as another mode that lets people insert themselves into the scene in front of them. Further, new videoconferencing software allows users to include up to four faces at a time, and automatically centers the camera on participants' faces.
[Samsung warns that profits could drop up to 60% for Q3. Read Samsung Smartphone Sales Take A Beating.]
The phone itself is shrouded in polycarbonate with a matte finish. It is a large phone due to the 5.2-inch full-HD display. The Desire Eye is powered by a quad-core Snapdragon 801 processor and comes with the usual spec list associated with high-end devices. The phone is waterproof and can endure up to 30 minutes in one meter of water. It will be offered by AT&T at first, but pricing wasn't disclosed. Don't expect it to be cheap.
The Re (pronounced RHEE) camera is HTC's answer to devices such as the GoPro action camera. The cylindrical device looks like a flashlight and offers a stripped-down approach to capturing images. There's no on/off switch. It has sensors that automatically detect when it has been picked up and turn on the camera. HTC claims users can fire the first shot in 1.5 seconds. There's a large button that captures an image when pressed once, and captures video when pressed and held. The Re has a 146-degree field of view, meaning pretty much everything in front of the device will be in the shot. It has a 16-megapixel sensor and can capture 1080p HD video.
The Re is waterproof, so it can be used in the pool. It contains a slot for microSD cards to store images, a tripod mount, and built-in rechargeable battery. It pairs with a companion app via Wi-Fi Direct, which can be used to control the camera, initiate time-lapse mode, and otherwise control the device. HTC has an entire array of accessories lined up to support the Re camera, which goes on sale later this year for $199.
Perhaps most importantly, HTC announced two apps alongside the Desire Eye and Re camera. HTC is transitioning its Zoe tool into a full-blown photo-sharing social network.  Zoe has been part of HTC's One series devices since last year. They combine video clips with still images and music to create more engaging mashups of events than simple slide shows. HTC expanded the Zoe app earlier this year and now it is taking the service online. Zoe users can contribute to clips together to provide various different perspectives. The app now plays nicely with social networks, such as Facebook, Twitter, and Instagram, and lets people follow friends' Zoe accounts.
The Zoe app will be available to all Android devices, and to Apple's iOS devices as well. The Re camera's companion app will be available to Apple's iPhone, too. (These two bits of information received the loudest cheers from attendees at HTC's press event.) With the Re camera, its companion app, and the cross-platform Zoe app, HTC is showing us that it's not just about smartphones anymore.
Enterprise social network success starts and ends with integration. Here's how to finally make collaboration click. Get the new Enterprise Social Network Success issue of InformationWeek Tech Digest today. (Free registration required.)
Never Miss a Beat: Get a snapshot of the issues affecting the IT industry straight to your inbox.
You May Also Like
---